Schmitz Cargobull improves proactive safety in turning
Flashing side marking lights now fitted as standard at Schmitz Cargobull as an early warning for turning manoeuvres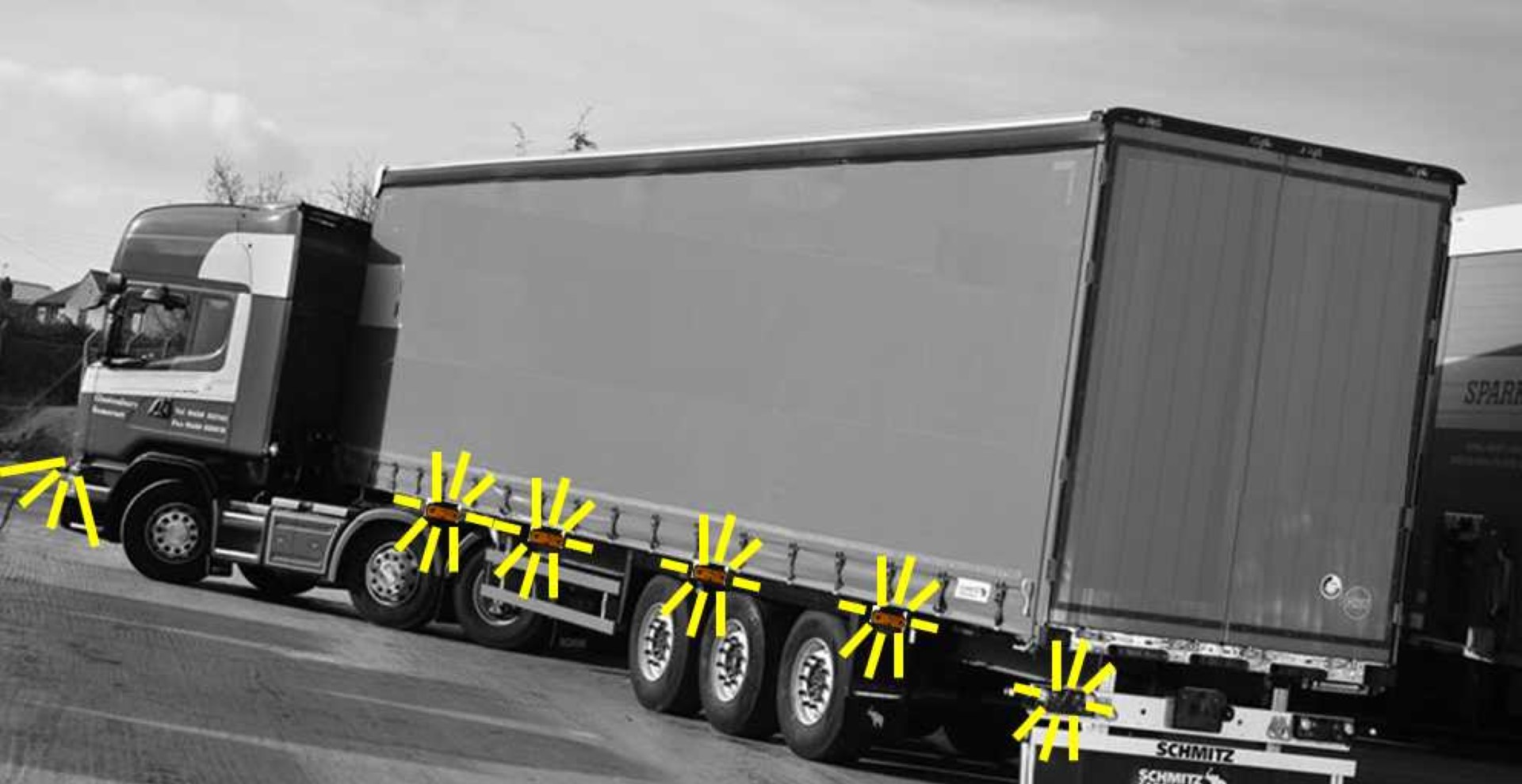 September 2018 – Schmitz Cargobull will now be equipping all vehicles from the semi-trailer, curtainsider and tipper trailer product lines with flashing side marking lights as standard, thereby assuming a pioneering role in safety matters.
Flashing side marking lights now fitted as standard at Schmitz Cargobull as an early warning for turning manoeuvres
The flashing side marking lights for trailers aim to prevent accidents when turning. For example, cyclists riding next to the trailer can become aware of the turning manoeuvre much earlier thanks to the flashing side marking lights, enabling them to respond accordingly.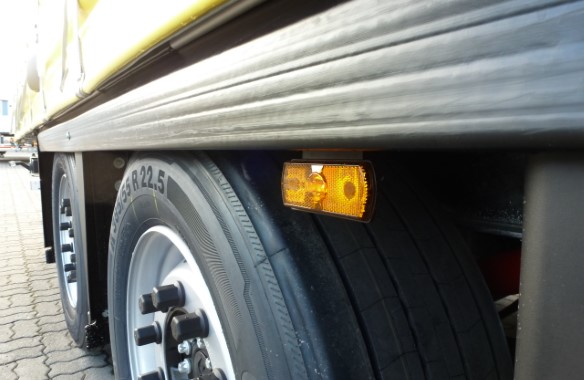 This technical development is based on a change to ECE R48. In Paragraph 6.5.3.1, United Nations Economic Commission for Europe (UNECE) states that at least three flashing side lights must be linked to the turn signals.
To meet this requirement, Schmitz Cargobull launched its flashing side marking lights back in 2017. Since then, a large number of customers have invested in this offer from Schmitz Cargobull, helping to improve traffic safety as a result. In the future, Schmitz Cargobull will offer this function as standard for all DACH and BeNeLux markets.
Link to video animation: https://www.cargobull.com/de/Video-Lounge_215_366.html
About Schmitz Cargobull:
With an annual production of around 63,500 trailers and with around 6,500 employees, Schmitz Cargobull AG is Europe's leading manufacturer of semi-trailers, trailers and truck bodies for temperature-controlled freight, general cargo and bulk goods. The company achieved sales of approximately 2.29 billion in the 2018/2019 business year. As a pioneer in the industry, the North German company developed a comprehensive brand strategy early on and consistently established quality standards spanning every level: from research and development, through production and service contracts, to trailer telematics, financing, spare parts and used semi-trailer.


The Schmitz Cargobull press team:
| | |
| --- | --- |
| Anna Stuhlmeier: | +49 2558 81-1340 I anna.stuhlmeier@cargobull.com |
| Andrea Beckonert: | +49 2558 81-1321 I andrea.beckonert@cargobull.com |
| Silke Hesener: | +49 2558 81-1501 I silke.hesener@cargobull.com |
Safety in turning

Safety in turning

Safety in turning Picture 1

Safety in turning Picture 2

Safety in turning Picture 3