In focus: Sustainability
As a reliable and innovative company, we have closely linked sustainability to our products and processes. We develop practical solutions that drive sustainable transport.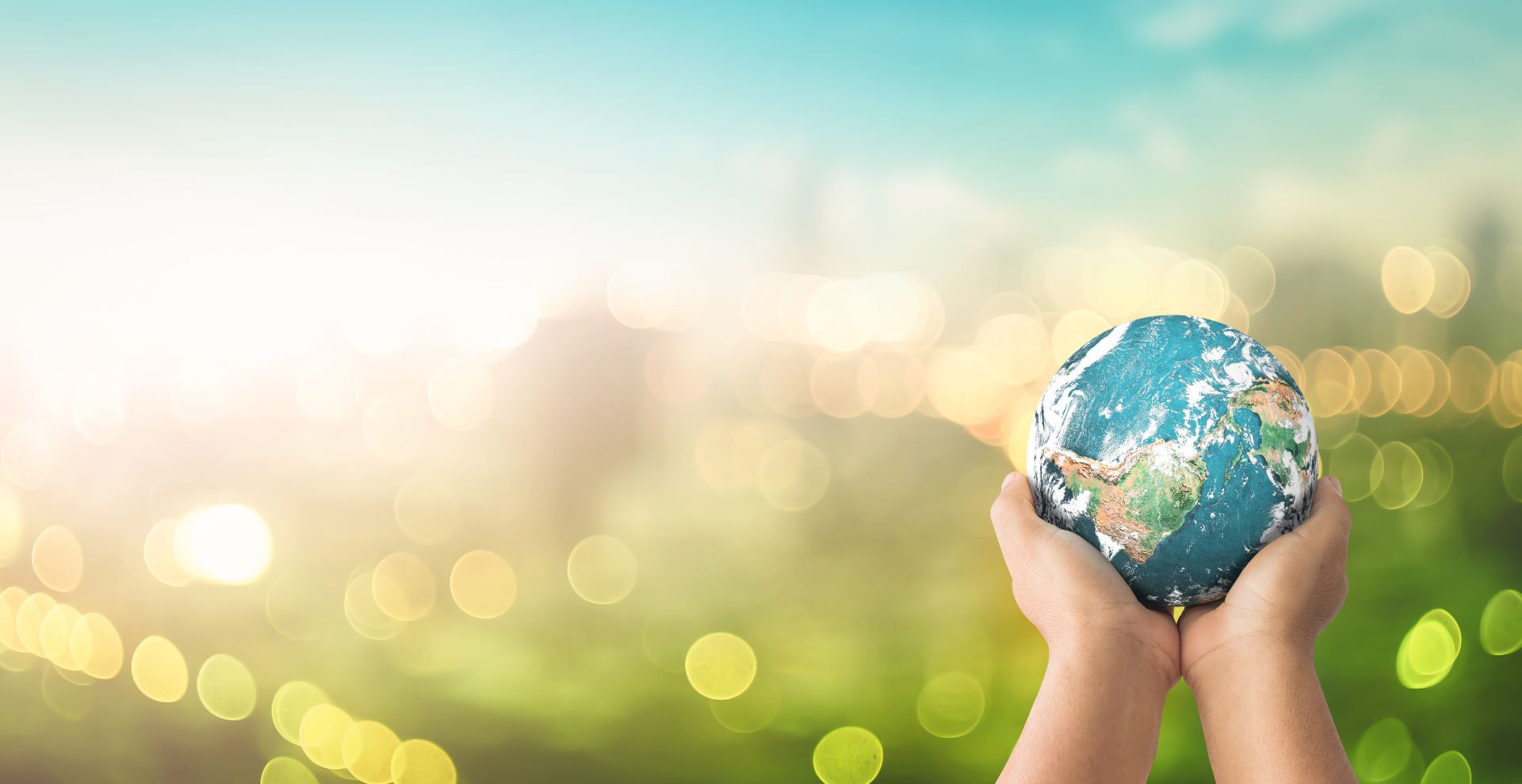 Construction & Agriculture
Aerodynamic design
The aerodynamic rear end of the curtainsider S.CS EcoFLEX saves fuel and reduces CO2 consumption through lower air resistance. In practical use, fuel savings of more than 10 per cent have been achieved with the EcoFLEX.

Our TrailerConnect® telematics systemfactory fitted as standard provides real-time data on the vehicle and the goods, for better utilisation and reduction of empty runs.
Modular construction system
The MODULOS chassis offers greater power reserves thanks to a higher line load and optimised weight. The robust vehicle frame with roll-formed longitudinal members is made in one piece for high stability without thermal distortion. In addition, all steel parts are galvanised and offer optimal corrosion protection for increased longevity and low total cost of ownership.
Aerodynamic storage box
The lightweight and aerodynamically shaped storage box provides optimised airflow and contributes to further fuel savings. The enlarged storage space offers more room, especially for spare wheels. In practical tests, additional savings of up to three percent were achieved.
Shift to rail transport
Combined transport is an economical and sustainable alternative, especially for long distances. For optimal transfer to rail, the trailers have gripping edges so they can be easily loaded with a crane or reach stacker. This can relieve the roads and reduce CO2 emissions.
Emission-free temperature-controlled transport
Ourall-electric S.KOe semitrailer is equipped with a purely electric refrigeration unit with integrated power electronics and battery system as well as an axle generator and thus operates largely emission-free. The Piek-certified vehicle is also extremely quiet and thus enables deliveries in urban areas in the early morning as well as late evening.
Shift to ferry transport
Safe at sea with ferry equipment for accompanied and unaccompanied transport. Specialist lashings to secure the vehicle on the ferry, clearly marked lashing points and an underride guard with skid ensure safety and protection of the vehicle and the goods. In addition, roads can be relieved and CO2 emissions reduced.
Reliably temperature-controlled transport
With the new air distribution system, temperature-controlled air is guided through the S.KO COOL semitrailer box in a targeted manner by optimally arranged channels with an enlarged cross-section. Air that has been heated by solar radiation on the roof or side walls is cooled by cold air from the area between the clamping channel and the roof. The goods are reliably tempered by the uniform air flow throughout the entire body. Return air barriers above and on the sides of the circulation wall prevent the mixing of warm and cold air and help to ensure the optimised air circulation.
The good made even better!
Our S.CU 2.0 with efficient common-rail diesel engine and new Performance Mode scores with fuel consumption reduced by up to 15 percent and lower noise levels while maintaining the same high cooling/heating capacity. In addition, its weight has been reduced by around 50 kilograms, which is now available for payload. The S.CU 2.0 is available in MonoTemp and MultiTemp versions. This version is also available with a pharmaceutical certificate.
S.BO PACE now available throughout Europe
The new dry freight S.BO PACE is primarily aimed at transport companies in the parcel and dry cargo segment. It is certified according to DIN EN 12642 Code XL and offers a wide range of options for the CEP sector. The body consists of innovative STRUKTOPLAST panels. Thanks to lightweight, honeycomb-shaped panels, each trailer weighs around 600 kg less than comparable vehicles in this segment.
Body also available in 15 m
The dry freight trailer S.BO EXPRESS is also available as a long truck type 1 with an interior length of up to 15 metres. The additional space provides three more Euro pallet spaces. This means that journeys can be reduced, thus lowering fuel consumption and CO2 emissions.
STRUKTOPLAST® Technology
The box body of the S.BO PACE is made of robust and flexible sandwich panels consisting of a honeycomb core and GRP outer deck layers. Thanks to the lightweight honeycomb panels, each trailer weighs around 600 kg less than comparable vehicles in this segment. The lightweight panels ensure low CO2 emissions and lower fuel consumption.
The modular construction system
The MODULOS chassis offers greater power reserves thanks to a higher line load and optimised weight. A robust vehicle frame with roll-formed longitudinal members made from one piece ensure high stability without thermal distortion. In addition, all steel parts are galvanised and offer optimal corrosion protection.
Improved insulation and weight reduction
The S.KO CITY is robust, manoeuvrable and reliable. Improved insulation of the body by the cold protection system maximises the efficiency of the cooling unit, as no cold air can escape. In addition, there is approx. 60 kg more payload available compared to the previous generation.
City logistics goes "E"
The S.KO CITY is equipped with an electric S.CU cooling unit so that no CO2 emissions are produced by the cooling. Electricity for the S.CUe is generated by a hydraulic generator on the tractor unit.
Easy handling without wasting time
The S.KO CITY was specifically developed for food distribution in urban areas, where the transport of various products is characterised by frequent loading and unloading operations and driving in a busy urban environment. Due to forced steering, the vehicle is extremely manoeuvrable and can cope with narrow streets, access roads, loading yards or small roundabouts without losing time.
Flexibility in multi-temp transport
The longitudinal partition in combination with 1/3 and 2/3 transverse partitions ensures flexibility when transporting goods with different temperature requirements. The body can be divided into different temperature zones.
Construction & Agriculture
Bessere Nutzlast- und Volumenverhältnis
Der neue Sattelkipper mit neuem Fahrgestell und neuer Stahl-Rundmulde ist eine ausgewogene Konstruktion zwischen Gewichtsoptimierung, Robustheit und Langlebigkeit. Die Gewichtseinsparung von bis zu 280 kg* sorgt für höhere Nutzlast und Wirtschaftlichkeit für vergleichbare Anwendungsfälle im täglichen Einsatz.
Durch die optimierte Rahmenkonstruktion konnte der Korrosionsschutz für lackierte Rahmen deutlich verbessert werden. Auf verzinkte Rahmen bietet Schmitz Cargobull 10 Jahre Gewährleistung gegen Durchrostung.

*Referenzfahrzeug S.KI SOLID mit LIGHT-Rahmen 7.2 mit Boden 5 SW 4mm aufliegende Rückwandklappe
Constructively revised and easier to handle
The modernised Z.KI centre-axle tipping trailer performs best on narrow construction sites. Equipped with 900mm high steel side walls, the loading volume is around ten cubic metres and with its central axle, the tipping trailer can be easily manoeuvred even in tight spaces. Due to its new design, it weighs 50kg less than its predecessor. This means more payload and higher profitability for the operator. Likewise, cost efficiency increases due to lower fuel consumption thanks to the lift axle.
New body generation also for the M.KI
Schmitz Cargobull offers the perfectly fitting M.KI body with a volume of 16 to 23 m³ for the 4-axle motor vehicle. The basis for the motor vehicle bodies is the new rounded steel body made of highly wear- and bulge-resistant steel, similar to the tipper trailer. In addition, the modular system has been expanded so that a body length is also available for short motor trolleys. The motor tipper body benefits from the development results of the round steel body of the tipper trailer and offers a payload advantage of 100 kg depending on the body variant.

New system length for improved payload and volume ratio
In addition to the system lengths 9.6m and 10.5m, a shorter chassis with system length 8.2m joins the product range of cranked chassis frames for aluminium box bodies.

For certain applications, the customer can now fall back on a shorter chassis that achieves the same volume as a chassis in system length 9.6m. The cranked S.KI in system length 8.2m is significantly lighter than its big brother and thus offers a clear payload advantage with the same volume.
Automatic tyre pressure monitoring for less consumption
In order to be optimally prepared for the RDKS obligation coming in 2024, Schmitz Cargobull is already providing its customers with innovative solutions. The TrailerConnect® telematics system, which is factory fitted as standard as part of the 100% Smart strategy, is equipped, with an integrated TPMS receiver module so that, if necessary, only the sensors on the rim need to be supplemented for tyre pressure recording. Via the TrailerConnect® platform, the status of the trailers and tyres can thus be easily and conveniently monitored in real time and alerted in the event of deviations. In this way, you extend the service life of tyres and save fuel and CO2 emissions.
More about the IAA innovations: