New Managing Director for Schmitz Cargobull UK and Ireland
New Managing Director for Schmitz Cargobull UK and Ireland sets ambitious growth targets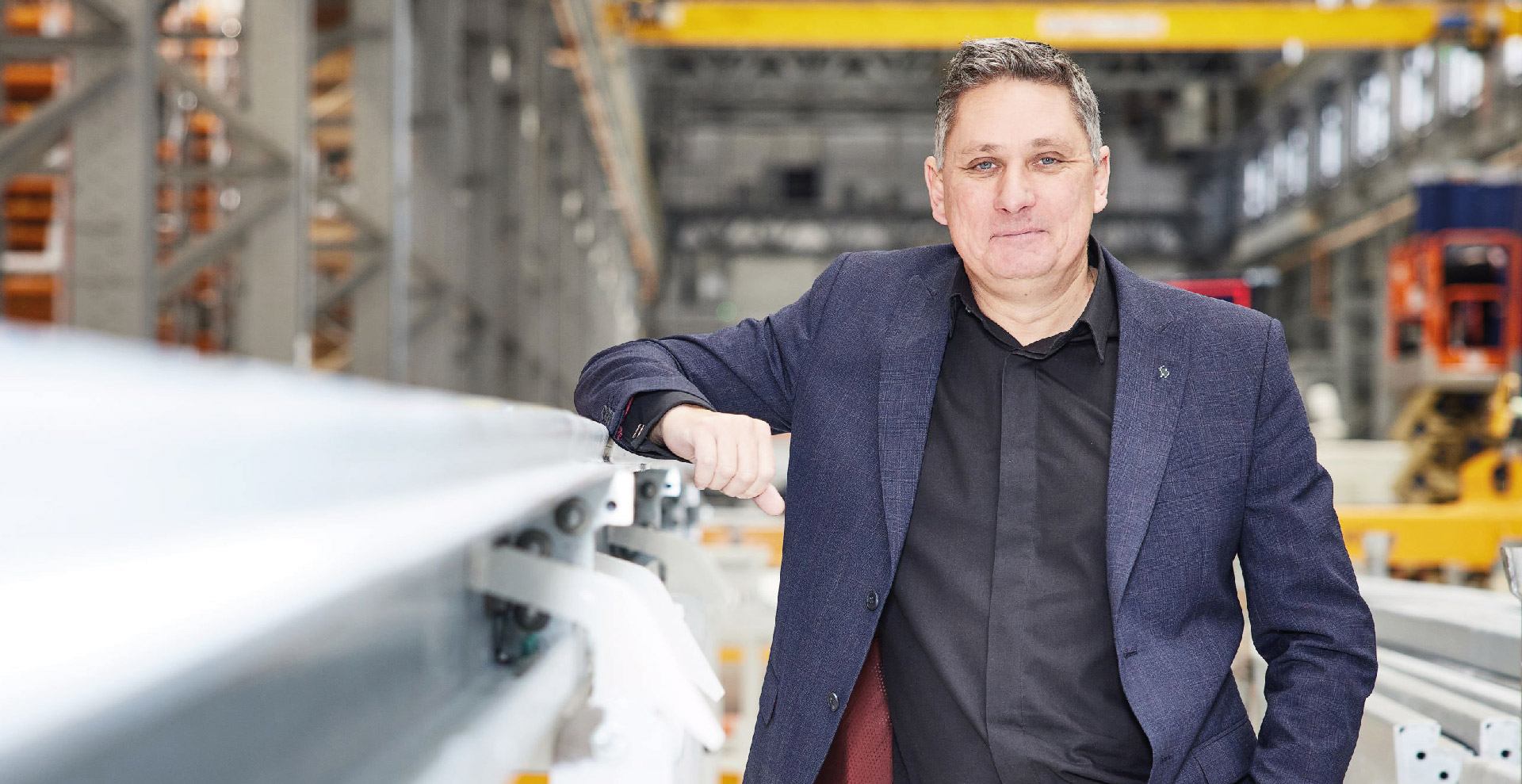 Maher, 52, joins the company after 27 years with a global manufacturer of industrial weighing and inspection technologies, where he worked in a variety of roles, most recently as Director North America, UK & Ireland.

"I'm thrilled to be joining such a progressive and ambitious company," Maher says. "My goal is to make sure we build on Schmitz Cargobull's excellent reputation and achieve strong growth in the UK and Irish markets.

"We are extending our product portfolio and busy ramping up production. We expect to manufacture in excess of 2,000 units in the next financial year, putting us on track to double our market share in the UK in the next five years."

Maher joins Europe's biggest trailer manufacturer at an exciting time. In the new role, one of his key priorities will be to boost sales of the S.BO PACE and S.CS FIXED ROOF curtainsider semi-trailers, as well as the recently-launched S.CS FREEPOST. The trailers have been specially developed to meet the requirements of the UK and Irish markets and are being built at the company's new manufacturing plant in Manchester.

"The introduction of the new semi-trailers means we now have our strongest ever product portfolio in the UK. The build quality is superb and we're already seeing a growing demand," he says. "We are also bringing some new Schmitz Cargobull tippers to the market in the spring, which we think will be very popular."

With his strong engineering background and decades of sales experience, Maher is aiming to take Schmitz Cargobull's customer service and after sales support to the next level.

"We will be communicating more extensively about our services and products such as the galvanised chassis and TrailerConnect® telematics system to further emphasise Schmitz Cargobull's unique offerings," he adds.

Maher replaces Interim Managing Director Sebastian Terhechte.
About Schmitz Cargobull
With an annual production of around 61,000 trailers and with approximately 6,900 employees, Schmitz Cargobull AG is Europe's leading manufacturer of semi-trailers, trailers and truck bodies for temperature-controlled freight, general cargo and bulk goods. The company achieved sales of around €2.3 billion in the 2021/22 financial year. As a pioneer in the industry, the North German company developed a comprehensive brand strategy early on and consistently established quality standards spanning every level: from research and development, through production and service contracts, to trailer telematics, financing, spare parts, and used vehicles.


The Schmitz Cargobull press team:
| | |
| --- | --- |
| AnnaStuhlmeier: | +49 2558 81-1340 I anna.stuhlmeier@cargobull.com |
| Andrea Beckonert: | +49 2558 81-1321 I andrea.beckonert@cargobull.com |
| Silke Hesener: | +49 2558 81-1501 I silke.hesener@cargobull.com |
Image: Colin Maher, Managing Director for Schmitz Cargobull UK and Ireland

Press Release: New Managing Director for Schmitz Cargobull UK and Ireland