Continuously successful
Schmitz Cargobull is supplying new articulated trucks to the logistics provider HAVI. The global player is able to look back on a special corporate history.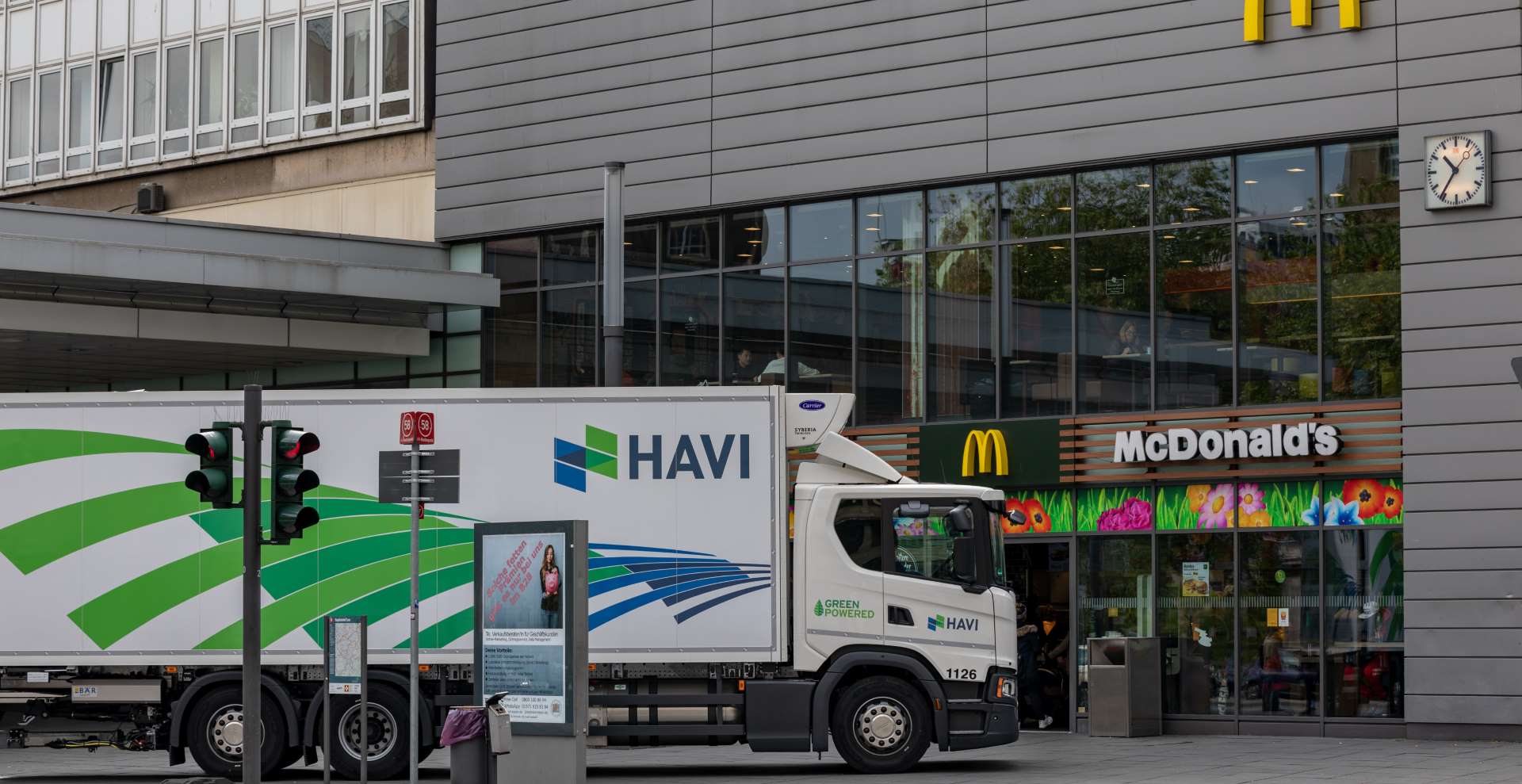 Truck body and trailer combinations transport food reliably
Sometimes things are simple: In May 1974, Ted Perlman and Bob Rocque agreed with a handshake with McDonald's to deliver to their restaurants in Chicago. Ted and Bob named their company after the first names of their wives, Harriette and Vivian: HAVI. Today HAVI has sites, logistics centres, and offices throughout the world. From Illinois in the USA to North Sydney in Australia - HAVI has a presence in more than 100 countries. McDonald's is still an important customer today in addition to many other customers, including Ikea, Vapiano and KFC.

In Germany, Schmitz Cargobull has also had a share in the company's success: 20 new truck body and trailer combinations consisting of M.KO truck box bodies with Z.KO central axle trailers were recently handed over. The M.KO through-loading trailer with Z.KO trailer provides for full-length loading without the need to unhitch the trailer. The multi-chamber system with a longitudinal partition guarantees safe transport of goods in different temperature zones.

A special feature of the M.KOs used by HAVI are the LNG engines. Liquid gas is an environmentally-friendly alternative to diesel for the logistics provider and thus fits in with its corporate focus on alternative drives. The gas drive emits around 20% less carbon dioxide compared to diesel engines and releases up to 96% less nitrogen oxide. And finally, a gas drive also helps to save fuel.

In addition, Schmitz Cargobull has also produced a number of special bodies and particular equipment features for HAVI to satisfy daily operational demands. Some units are fitted with an air curtain to maintain the required interior temperature even when the doors are open.