Swap Chassis A.WF / Z.WF
With a wide range of parking heights and everything that makes rough alternating operation easier, Schmitz Cargobull's swap chassis enable economical handling of swap bodies.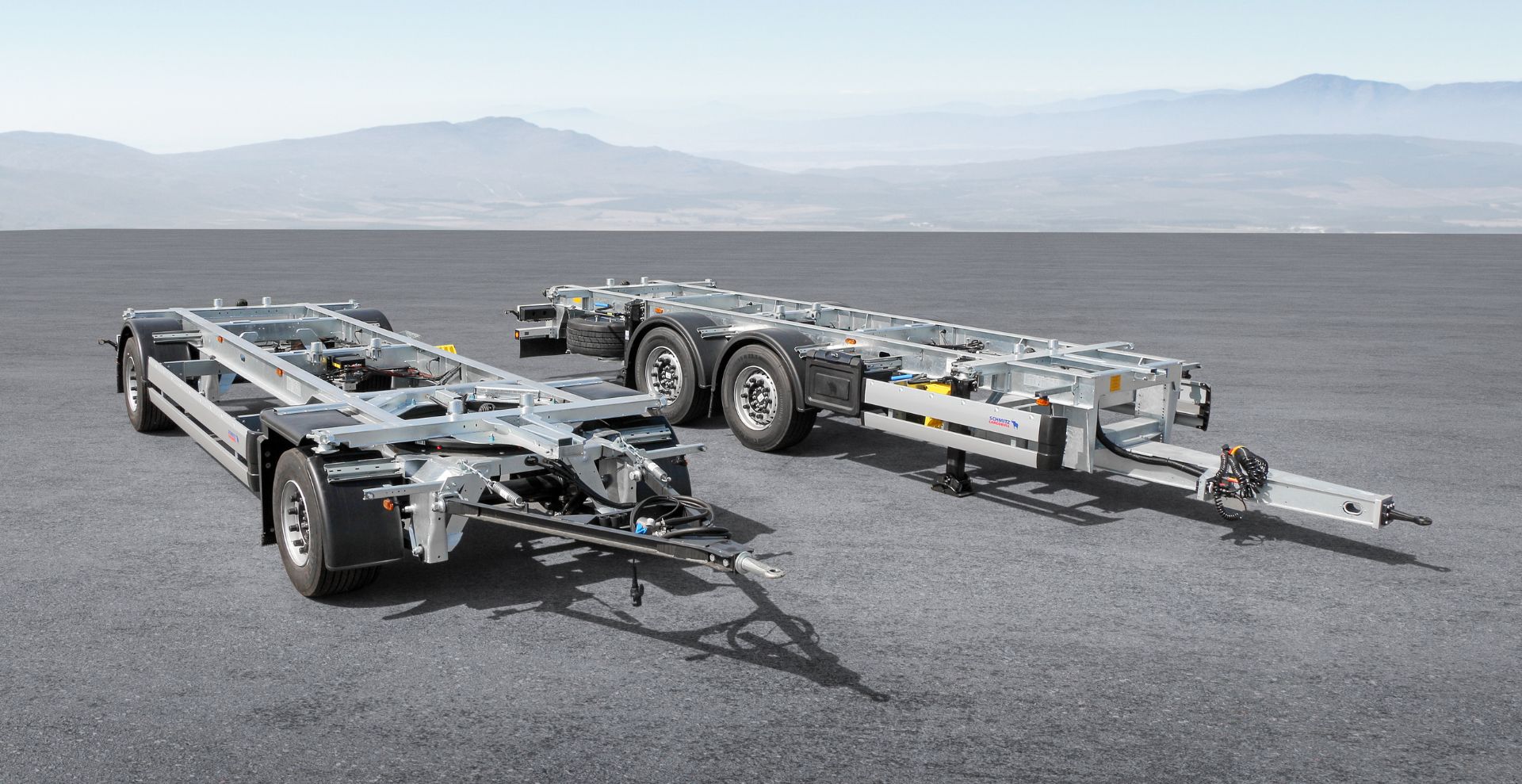 The ROTOS® Drive technology ensures the well-known excellent chassis performance.

A wide range of parking heights provides great flexibility.

Numerous equipment options enable flexible and precisely fitting use of the chassis.

The chassis are adaptable to all common tractor units.
Brief Information A.WF / Z.WF

Article about production plant in Michalovce