S.KI HD
S.KI HD tipper semi-trailer with a reinforced rounded steel body is the solution for heavy duty transport. Especially designed for the african and middle eastern region it is able to cope with rough terrain and high payloads.
Type

Tipper semi-trailers

Body

Rounded steel body

Volume

32-37

m³

Type length

9.6

Body depth

1,460-1,660

mm

Axles

4

Chassis

Steel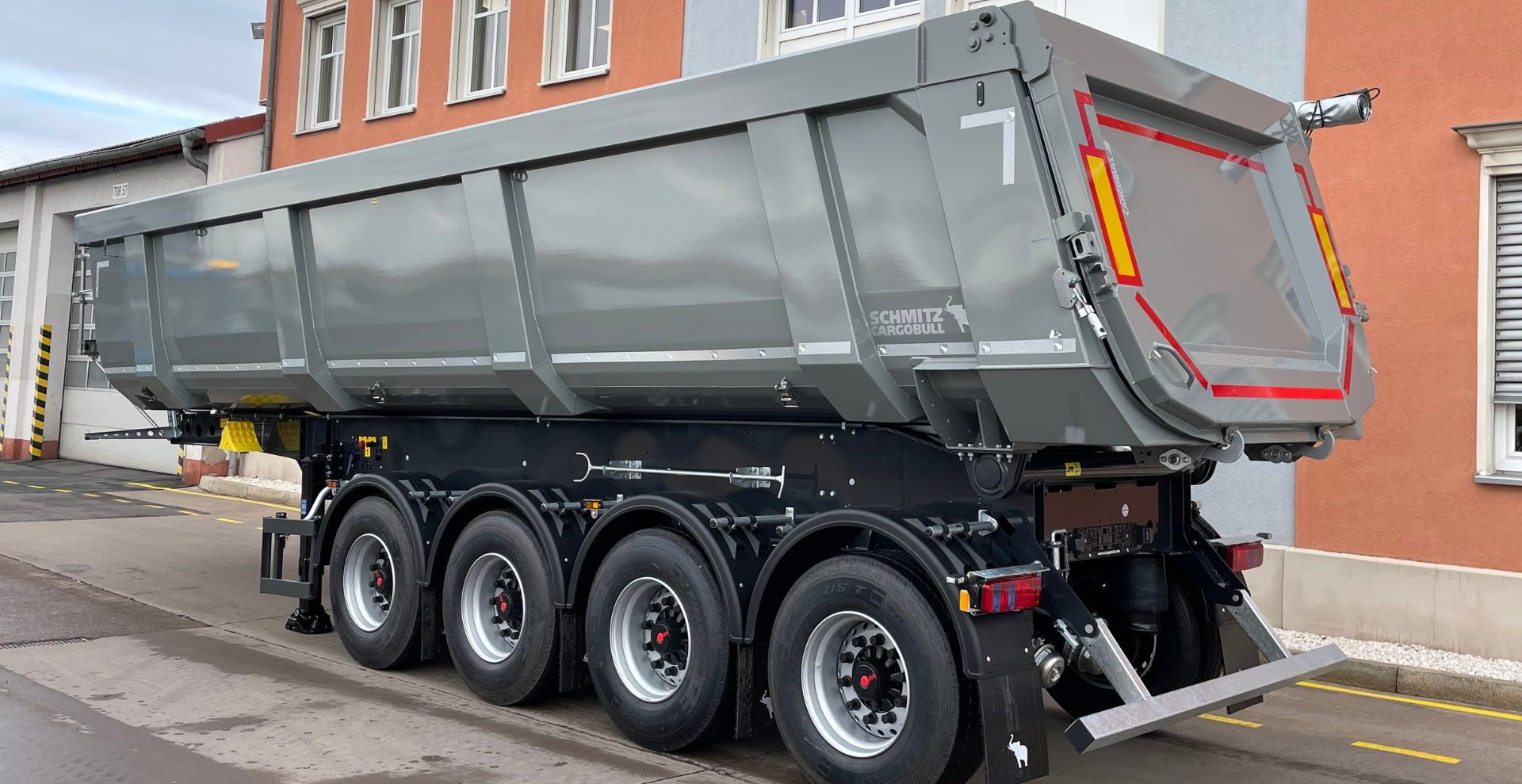 More payload with the new chassis generation.

More safety: the revised underride guard already meets the legal requirements according to ECE-R58.03.

· Wear resistant fine grain rounded steel body for durability, low maintenance and high value retention

· Automatic lowering when tipping as standard, lowering the center of gravity when tipping

Robust, welded steel chassis and running gear suitable for off-road terrain.

· The flat and wider floor creates a low center of gravity and greater driving stability

Body shape prevents goods from sticking. This increases safety when unloading.