Making logistics processes efficient through controlled data management
Creating added value for freight forwarders with partnerships: Transporeon is one of the first providers to connect its real-time visibility solution to the TrailerConnect® Data Management Center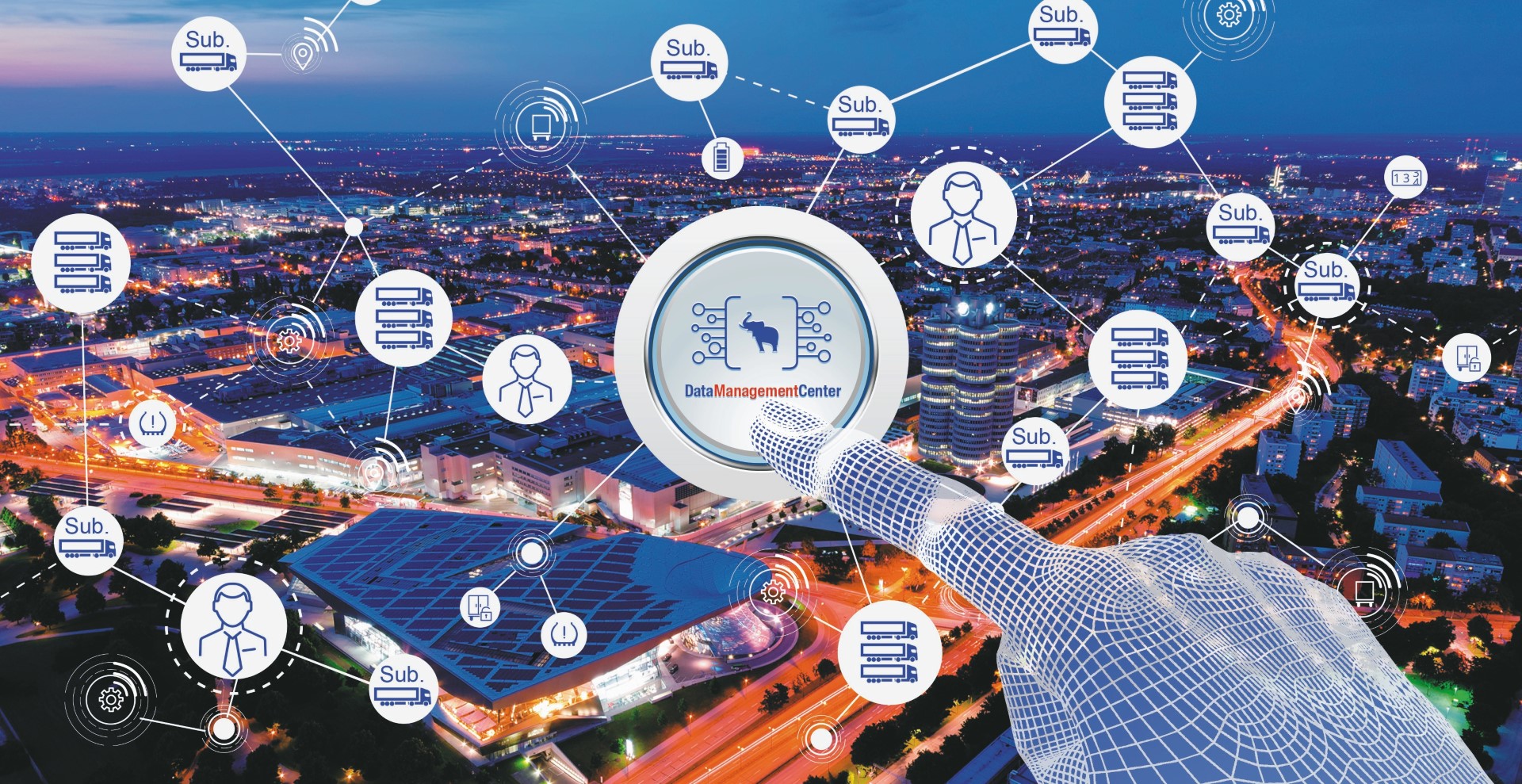 July 2022 - The availability of transport data in real-time and across system boundaries is a prerequisite for the digitalization of supply chains and logistics processes. Using the new TrailerConnect® Data Management Center, freight forwarders can provide their customers with order-relevant data in a controlled and secure manner. To enable freight forwarders to use existing real-time data even more effectively, Schmitz Cargobull is creating strategic partnerships with established technology providers for real-time visibility (RTV) solutions.

Its newest partnership is with Transporeon and its Visibility Hub – a leading real-time visibility solution in Europe for freight forwarders and their clients. Through the TrailerConnect® Data Management Center, freight forwarders using Transporeon Visibility Hub now have the option of transmitting selected telematics and transport data of their own fleet and that of their partners to real-time visibility platforms via a one-click solution. The same freight forwarders retain full control over their data and can easily select which data to share with third parties in real-time.


Full control over order-relevant data
Since 2018, Schmitz Cargobull has been equipping all semi-trailers and curtainsiders with telematics as standard under the motto 100% SMART. With the availability of trailer telematics data, Schmitz Cargobull is continuing to drive forward the digital transformation of the industry and creating a broad basis for the optimal control of a networked and integrated logistics chain for greater efficiency and low total cost of ownership (TCO).

"We see our partnership with Transporeon as another step forward in controlled transparency in logistics," says Marnix Lannoije, Head of Product Line Digital Services at Schmitz Cargobull. "With the Data Management Center, freight forwarders have full ownership over their data and can pass on selected data to third parties in a targeted and deliberate manner." By intelligently linking information on the vehicle, journey and commission more than just position and temperature data can be selected, processed and transferred to third-party systems at the push of a button in the future. Lannoije adds: "The TrailerConnect® Data Management Center stands for connectivity and transparency. This benefits everyone involved along the supply chain."

Another benefit for customers is that partnerships with technology providers such as Transporeon reduce administrative efforts and costs. "Logistics service providers in particular, who lack resources in the area of IT, benefit from the simplicity of the Data Management Center," adds Lannoije.

The connection of real-time visibility systems to the TrailerConnect® Data Management Center is an important step. Schmitz Cargobull is planning further strategic partnerships to provide new digital services.
Über Schmitz Cargobull:
Mit einer Jahresproduktion von rund 46.100 Trailern und etwa 5.700 Mitarbeitern ist die Schmitz Cargobull AG Europas führender Hersteller von Sattelaufliegern, Trailern und Motorwagenaufbauten für temperierte Fracht, General Cargo sowie Schüttgüter. Im Geschäftsjahr 2019/2020 wurde ein Umsatz von ca. 1,87 Mrd. Euro erzielt. Als Vorreiter der Branche entwickelte das Unternehmen aus dem Münsterland frühzeitig eine umfassende Markenstrategie und setzte konsequent Qualitätsstandards auf allen Ebenen: von der Forschung und Entwicklung über die Produktion und Service Verträgen bis hin zu Trailer-Telematik, Finanzierung, Ersatzteilversorgung und Gebrauchtfahrzeughandel.


Das Schmitz Cargobull Presse-Team:
| | |
| --- | --- |
| Anna Stuhlmeier: | +49 2558 81-1340 I anna.stuhlmeier@cargobull.com |
| Andrea Beckonert: | +49 2558 81-1321 I andrea.beckonert@cargobull.com |
| Silke Hesener: | +49 2558 81-1501 I silke.hesener@cargobull.com |
Schmitz Cargobull Data Management Center

Marnix Lannoije, Head of Product Line Digital Services , Schmitz Cargobull AG

Press Release: "Making logistics processes efficient through controlled data management"