Marnix Lannoije to lead Cargobull Telematics
The Head of Electric & Electronic System Engineering – Products takes on an additional role as managing director of the telematics subsidiary
June 2020 – The current Head of Electric & Electronic System Engineering – Products at Schmitz Cargobull AG, Marnix Lannoije, took on the additional role of managing director of the Schmitz Cargobull subsidiary Cargobull Telematics on 1 April 2020. Born in Belgium, Lannoije took over the role from Marco Reichwein, who left the company at the end of March.
The Head of Electric & Electronic System Engineering – Products takes on an additional role as managing director of the telematics subsidiary
By combining the areas of system engineering, telematics and Full Service, Schmitz Cargobull is deliberately drawing technical and corporate synergies into a single source to enable it to respond to market requirements and customers' needs even more quickly and more efficiently during this disruptive period. This move will also allow the company to advance its data business, while also pushing forward the development of practice-based trailer functions.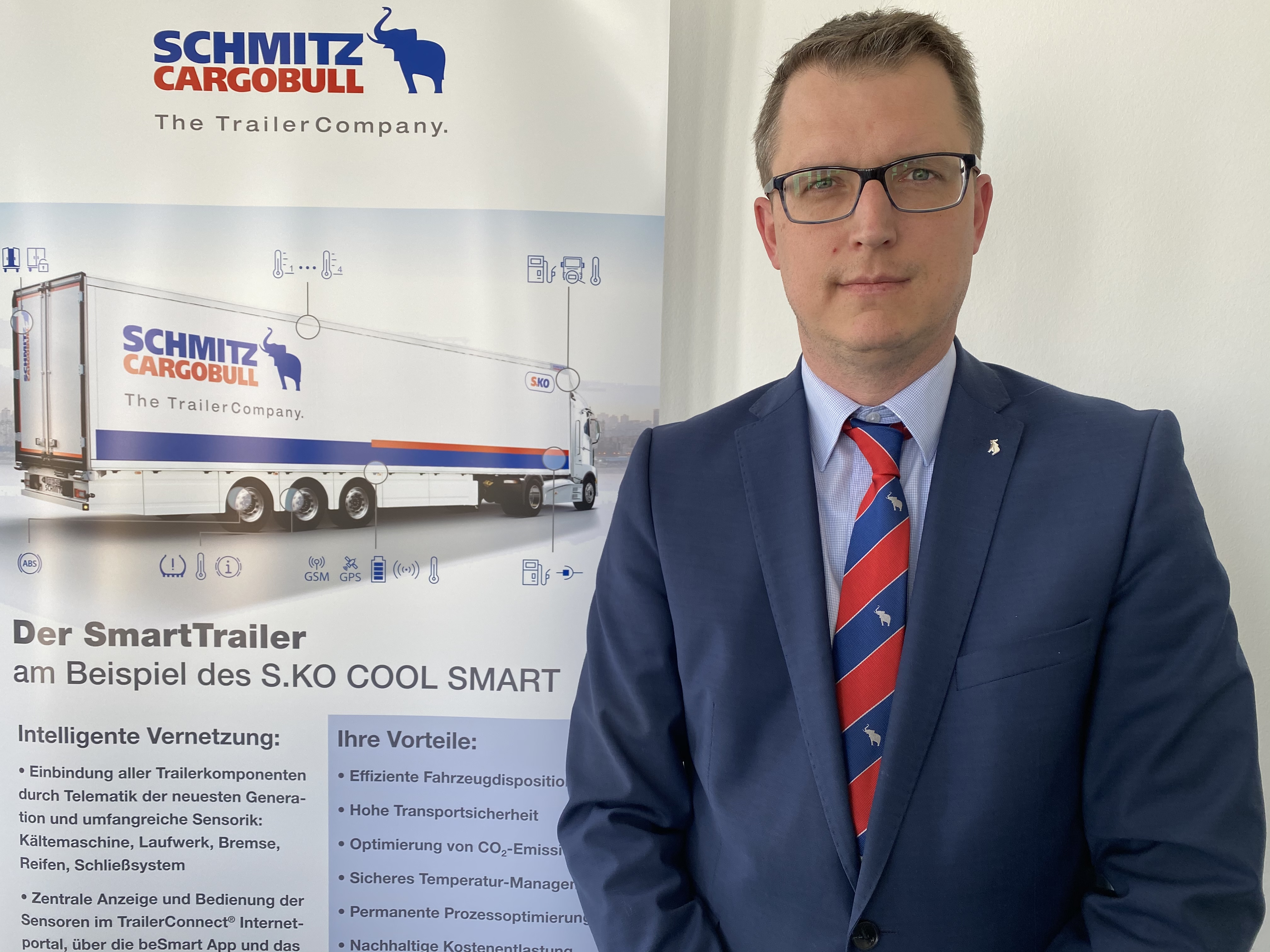 After completing his degree (Masters in electro-mechanics/mechatronics), the now 44-year-old worked on development projects for firms including Tyco Electronics, Audi and Bombadier Transportation. Marnix Lannoije joined Schmitz Cargobull AG in January 2019 as the Head of Electric & Electronic System Engineering. As part of this role, he worked in the field of digitalisation and electric mobility, helping to advance the development of the S.CUe electric cooling unit, the battery packs and an electric axle with a generator. "After all his hard work in the field of electric drives and mobility, we are delighted that Marnix Lannoije is now also taking charge of Cargobull Telematics and continuing to expand our digital services in this area," says CEO Andreas Schmitz. In his role at Schmitz Cargobull AG, he had already established a close relationship with the product managers and development department at the telematics subsidiary. As the father of four children, Marnix Lannoije spends most of his free time with his family and renovating an old farmhouse.
About Schmitz Cargobull:
With an annual production of around 46,100 trailers and with around 5,700 employees, Schmitz Cargobull AG is Europe's leading manufacturer of semi-trailers, trailers, and truck bodies for temperature-controlled freight, general cargo and bulk goods. The company achieved sales of approximately €1.87 billion in the 2019/2020 financial year. As a pioneer in the industry, the North German company developed a comprehensive brand strategy early on and consistently established quality standards spanning every level: from research and development, through production and service contracts, to trailer telematics, financing, spare parts, and used semi-trailers.


The Schmitz Cargobull press team:
| | |
| --- | --- |
| Anna Stuhlmeier: | +49 2558 81-1340 I anna.stuhlmeier@cargobull.com |
| Andrea Beckonert: | +49 2558 81-1321 I andrea.beckonert@cargobull.com |
| Silke Hesener: | +49 2558 81-1501 I silke.hesener@cargobull.com |
25 percent more efficiency

25 percent more efficiency
Marnix Lannoije to lead Cargobull Telematics
The Head of Electric & Electronic System Engineering – Products takes on an additional role as managing director of the telematics subsidiary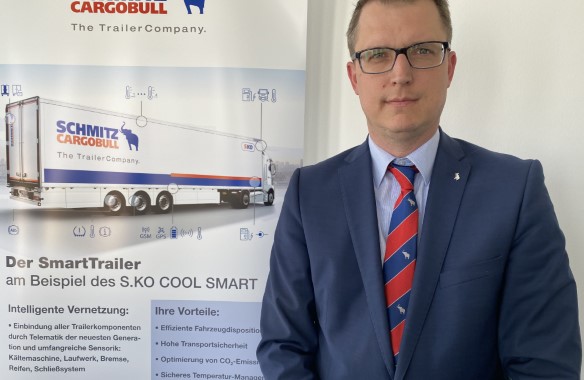 About Schmitz Cargobull:
With an annual production of around 46,100 trailers and with around 5,700 employees, Schmitz Cargobull AG is Europe's leading manufacturer of semi-trailers, trailers, and truck bodies for temperature-controlled freight, general cargo and bulk goods. The company achieved sales of approximately €1.87 billion in the 2019/2020 financial year. As a pioneer in the industry, the North German company developed a comprehensive brand strategy early on and consistently established quality standards spanning every level: from research and development, through production and service contracts, to trailer telematics, financing, spare parts, and used semi-trailers.


The Schmitz Cargobull press team:
| | |
| --- | --- |
| Anna Stuhlmeier: | +49 2558 81-1340 I anna.stuhlmeier@cargobull.com |
| Andrea Beckonert: | +49 2558 81-1321 I andrea.beckonert@cargobull.com |
| Silke Hesener: | +49 2558 81-1501 I silke.hesener@cargobull.com |