Always safe on the road with the Trailer Service Basic service contract
Transparent and calculable: cost coverage for the wear and replacement of brake and axle components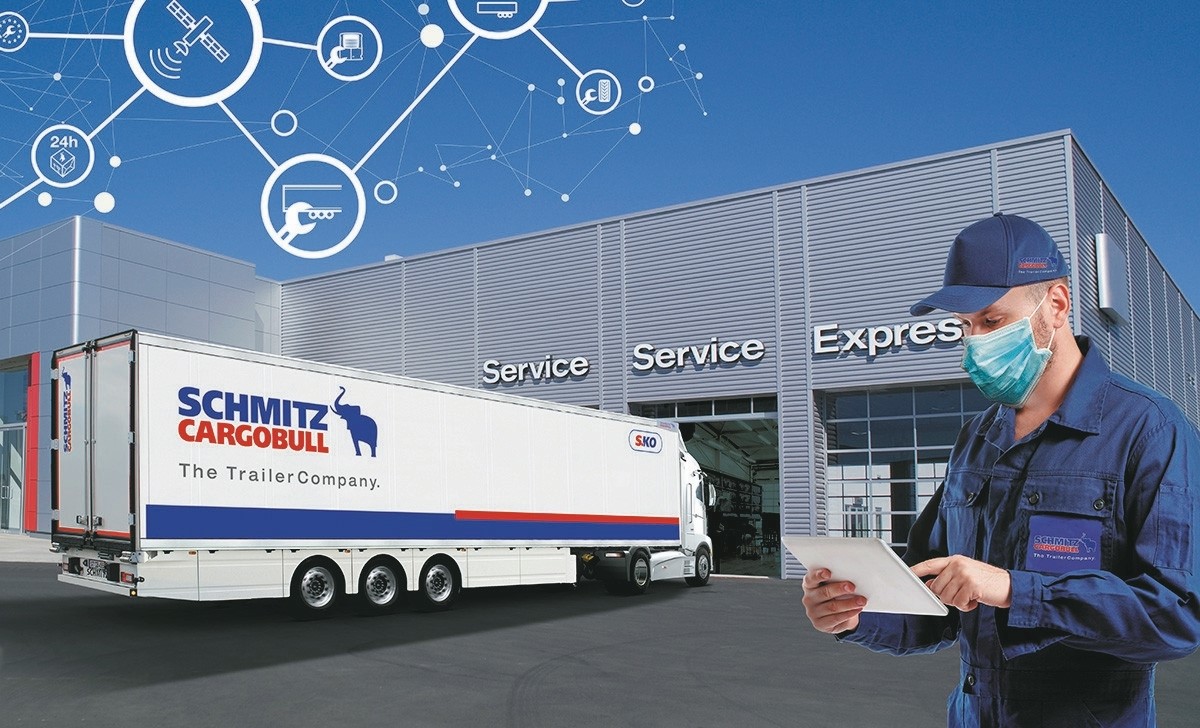 March 2021 - The 'Trailer Service Basic' module offers customers who do not yet use a Schmitz Cargobull service contract a new gateway into the Schmitz Cargobull service world. This module covers the costs for the wear and replacement of all brake and axle components (material and labour) for a fixed monthly fee. This includes: brake pads, brake discs, brake callipers and brake valves, brake cylinders and brake lines, as well as the EBS modulator, wheel bearings, air suspension bellows, shock absorbers and spring assemblies.



An introduction to the Schmitz Cargobull service world - upgrade to a full service contract is possible
The vehicles are also listed with Cargobull Euroservice including payment guarantee. As a result, customers receive rapid and immediate 24/7 breakdown service via a free hotline. All of this throughout Europe. During the regular service checks, the trailers are serviced by one of Schmitz Cargobull's 1,700 Service Partners.

Customers can upgrade their trailer service basic contract to a Full Service trailer or Full Service tyre contract at any time. This covers all wear and tear and breakdown costs as well as the costs of statutory inspections.


About Schmitz Cargobull:
With an annual production of around 46,100 trailers and with around 5,700 employees, Schmitz Cargobull AG is Europe's leading manufacturer of semi-trailers, trailers, and truck bodies for temperature-controlled freight, general cargo and bulk goods. The company achieved sales of approximately €1.87 billion in the 2019/2020 financial year. As a pioneer in the industry, the North German company developed a comprehensive brand strategy early on and consistently established quality standards spanning every level: from research and development, through production and service contracts, to trailer telematics, financing, spare parts, and used semi-trailers.


The Schmitz Cargobull press team:
| | |
| --- | --- |
| Anna Stuhlmeier: | +49 2558 81-1340 I anna.stuhlmeier@cargobull.com |
| Andrea Beckonert: | +49 2558 81-1321 I andrea.beckonert@cargobull.com |
| Silke Hesener: | +49 2558 81-1501 I silke.hesener@cargobull.com |
Press release Trailer Service Basic

Trailer Service Basic