Schmitz Cargobull se asocia con MaxiTRANS
MaxiTRANS, el mayor proveedor de Australia de soluciones de semirremolques pesados fabricados localmente y servicio, y soporte posventa nacional, ha anunciado hoy que el OEM internacional y el líder del mercado europeo en la industria de los semirremolques, Schmitz Cargobull, se ha convertido en inversor en el negocio de MaxiTRANS.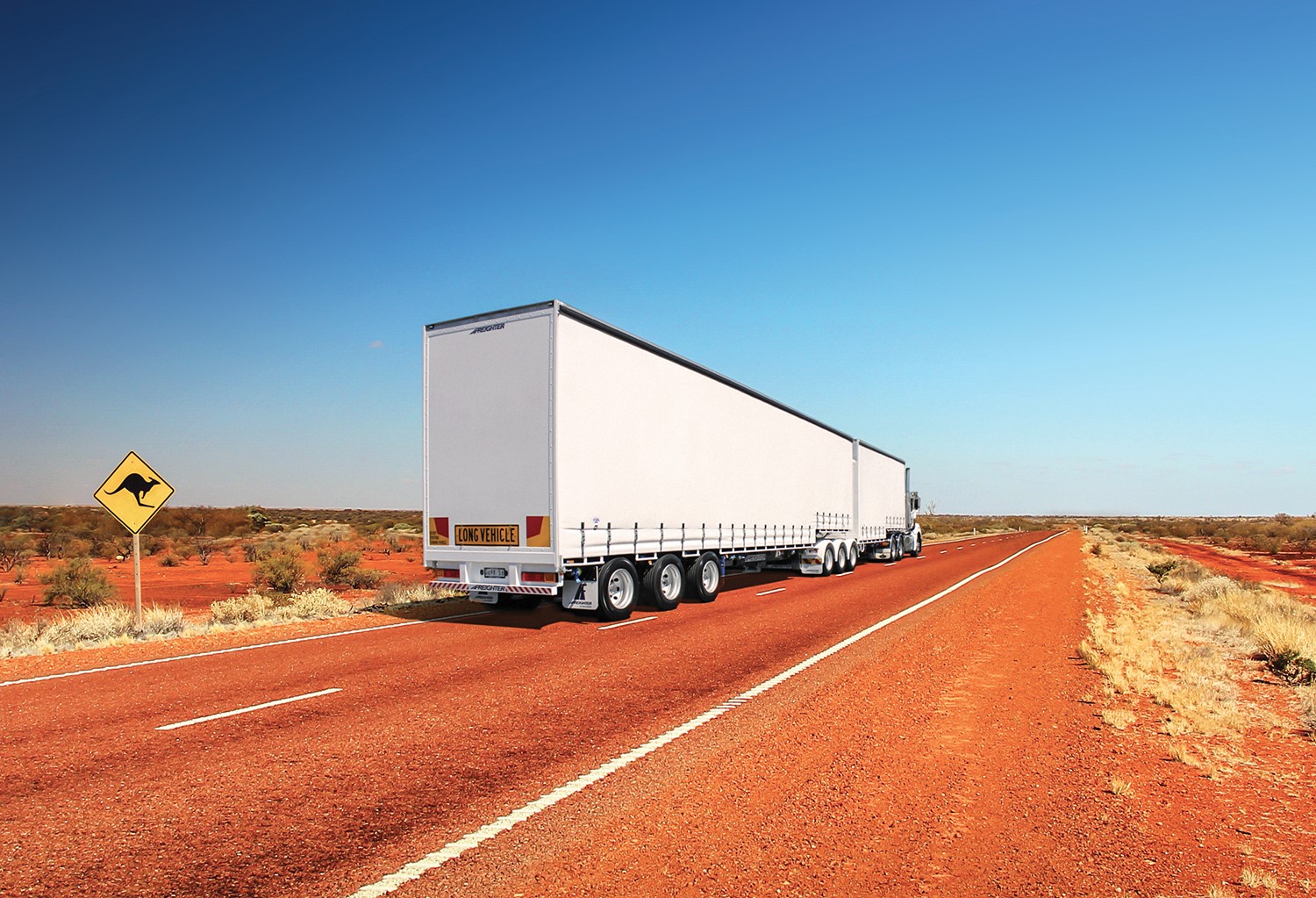 Schmitz Cargobull has today become a minority shareholder (26%) in the Australian Trailer Solutions Group (ATSG), in a partnership that will continue to set the MaxiTRANS business up for long term success in the Australian market. Australian Trailer Solutions Group (ATSG) comprise a group of investors, including a number of Ballarat locals. Since ATSG purchased the MaxiTRANS trailer business in September 2021, its primary focus has been on supporting Australian manufacturing, its people and delivering a high-quality product for its customers.
Great potential to unlock manufacturing synergies and introduce advanced technologies
"We are extremely thrilled to have Schmitz Cargobull onboard with MaxiTRANS as a partner," said Greg L'Estrange, MaxiTRANS Executive Chairman. "Schmitz Cargobull has a great reputation for high quality, innovative design and durability across its expansive product offering. To have a Company with such an international reputation see value in our plans for the MaxiTRANS business is testament to our people and the on-going support of our customers who have helped continue to build the business since ATSG came onboard."
"The partnership with Schmitz Cargobull will allow our businesses to partner on technology, scalability and processes that can then be implemented in the MaxiTRANS operation."
"The backing of Schmitz Cargobull, coupled with our own investment into the business, will allow us to streamline our processes, deliver global supply chain benefits and allow MaxiTRANS to continue to focus on delivering outstanding quality and support for our customers," said Greg. "In addition, it provides access to worldwide trends and technology that we can utilise and leverage in the Australian market."
"Our investment in MaxiTRANS offers great potential to unlock manufacturing synergies and introduce advanced technologies to support and contribute to the Australian Trailer Industry," adds Andreas Schmitz, CEO of Schmitz Cargobull.

"We look forward with great excitement at the future of the MaxiTRANS business as we work together with our investment partners and continue to support our customers for the life of our product," said Greg.

About MaxiTRANS
MaxiTRANS is the largest supplier of locally manufactured, heavy duty road transport trailer solutions, including trailer repairs and service in Australia.
Synonymous with road transport in Australia through market leading brands Freighter, Maxi-CUBE, Lusty EMS, Hamelex White, Trout River and AZMEB, MaxiTRANS is the leading supplier of road transport equipment for the general freight, temperature-controlled freight and bulk transport market sectors.

To find out more about MaxiTRANS, visit: www.maxitrans.com

About Schmitz Cargobull:
With an annual production of around 46,100 trailers and with around 5,700 employees, Schmitz Cargobull AG is Europe's leading manufacturer of semi-trailers, trailers, and truck bodies for temperature-controlled freight, general cargo and bulk goods. The company achieved sales of approximately €1.87 billion in the 2019/2020 financial year. As a pioneer in the industry, the North German company developed a comprehensive brand strategy early on and consistently established quality standards spanning every level: from research and development, through production and service contracts, to trailer telematics, financing, spare parts, and used semi-trailers.


The Schmitz Cargobull press team:
| | |
| --- | --- |
| Anna Stuhlmeier: | +49 2558 81-1340 I anna.stuhlmeier@cargobull.com |
| Andrea Beckonert: | +49 2558 81-1321 I andrea.beckonert@cargobull.com |
| Silke Hesener: | +49 2558 81-1501 I silke.hesener@cargobull.com |
Image 1: MaxiTRANS Freighter 1

Image 2: MaxiTRANS Freighter 2

Image 3: MaxiTRANS Maxi-CUBE

Image 4: Schmitz Cargobull Product Range

Press Release: "Schmitz Cargobull Partners with MaxiTRANS"