Positive record in last business year
Schmitz Cargobull AG: Market leader within Europe once again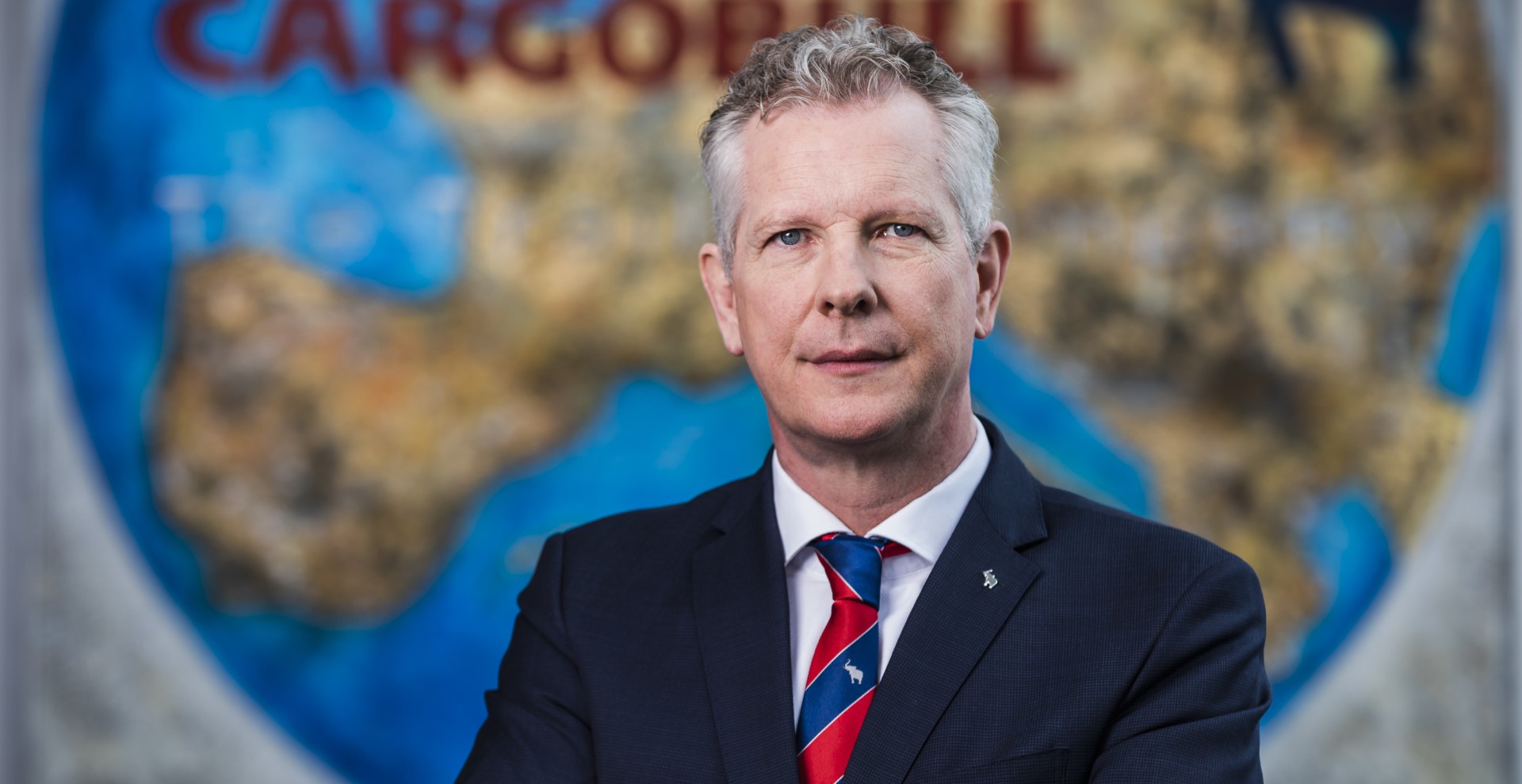 September 2019 - Despite weaker economic growth in the final quarter of 2018, Schmitz Cargobull produced a record number of approx. 63,500 vehicles in the 2018/19 business year with around 6,500 employees.
Sales rose by 5.3 % to approximately €2.29 billion with a profit before tax (PBT) of 3.9 %.
Contract with CTO, Roland Klement, extended by a further three years
Schmitz Cargobull AG: Market leader within Europe once again
"A glance at the figures of the 2018/19 business year shows that the last business year of 2018/19* was a solid year for Schmitz Cargobull," reports Andreas Schmitz, Chief Executive Officer of Schmitz Cargobull AG on the occasion of the Supervisory Board Meeting on 24 September 2019. Due to the overall economic and political development, no further growth is expected in the current 2019/20 business year. "However, we believe that the Central and Eastern Europe regions and Spain will remain relatively stable while a reduction is expected in other countries," continues Schmitz. "We are keeping all flexibility options open and assume that we will be able to implement the necessary savings without any cuts within our core team."
In the last business year, Schmitz Cargobull continued to maintain its proven strategy of continually expanding its product portfolio and offering customers transport solutions, together with a comprehensive range of services, with which they are able to achieve an optimum total cost of ownership (TCO).
At the beginning of 2019, production was resumed of container chassis in order to additionally serve the market for the transport of sea containers. A technological highlight, the S.KO COOL SMART box semitrailer, was presented at the IAA Commercial Vehicles 2018: the enhanced S.KO COOL refrigerated trailer, the new S.CU cooling unit and the integrated digital temperature recorder that is included in the standard "TrailerConnect" telematics system provides a perfect complete refrigerated logistics package for transport companies.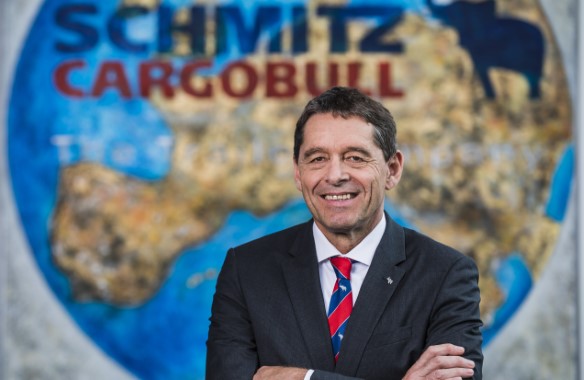 The subject of sustainability is given an increasingly high priority at freight carriers and shippers, in particular in terms of CO2 emissions. Schmitz Cargobull has also continued to work on solutions for this. The result are low-weight trailers and the EcoDuo concept: This vehicle combination consists of two standard curtainsider semi-trailers connected via a dolly and coupled to a tractor unit. Other long HGV concepts make use of differing lengths of the load carriers, meaning they cannot be combined for flexible use, requiring fleets to invest additional money in their infrastructure. When compared to conventional tractor units and other long HGV concepts, the EcoDuo enables a 25 per cent saving in CO2 in long-distance transport.
In addition to investments in ongoing product development, investments were also made in the organisation. This continued its ongoing development as planned – from individual plants which act autonomously and independently to a network of production locations in which synergies can be achieved as a unit. In order to move this process ahead and to further expand capacities, € 51.4 m were invested in in tangible assets.
During the Annual General Meeting on 24 September, the Supervisory Board of Schmitz Cargobull AG extended the contract with Roland Klement, Chief Technology Officer, by a further three years until 31 May 2023.
"Through its powers of technical innovation and reliability, Schmitz Cargobull has become the European market leader and sets standards for the industry. We will consistently continue to pursue this path and place our faith in the key area of research and development in continuity and consistency," explains Dirk Hoffmann, the new Chairman of the Supervisory Board.
* Business year from 1st April 2018 to 31st March 2019
Acerca da Schmitz Cargobull:
Com uma produção anual de cerca de 63.500 reboques e cerca de 6.500 funcionários, a Schmitz Cargobull AG é o fabricante líder europeu de semirreboques, reboques e carroçarias de camião para carga a temperaturas controladas, carga geral e mercadoria a granel. No ano fiscal 2018/2019 foi alcançado um volume de vendas de aprox. 2,29 milhões de euros. Como pioneira do setor, a empresa desenvolveu a partir da região de Münster uma estratégia de mercado abrangente e estabeleceu padrões de qualidade consequentes em todos os níveis: desde a investigação e desenvolvimento, passando pela produção e contratos de serviços, até à telemática dos reboques, financiamento, fornecimento de peças sobressalentes e comércios de veículos usados.


A equipa de imprensa da Schmitz Cargobull:
| | |
| --- | --- |
| Anna Stuhlmeier: | +49 2558 81-1340 I anna.stuhlmeier@cargobull.com |
| Andrea Beckonert: | +49 2558 81-1321 I andrea.beckonert@cargobull.com |
| Silke Hesener: | +49 2558 81-1501 I silke.hesener@cargobull.com |
Positive record in last business year

Positive record in last business year_Picture 1

Positive record in last business year_Picture 2