Food distribution 
Anyone who transports perishable or temperature-sensitive goods knows: the cold chain must not be interrupted under any circumstances. That's why Schmitz Cargobull offers vehicles that you can rely on in almost any situation. Regardless of whether you transport your goods in the frozen, fresh or pharmaceutical sector, Schmitz Cargobull offers a suitable solution.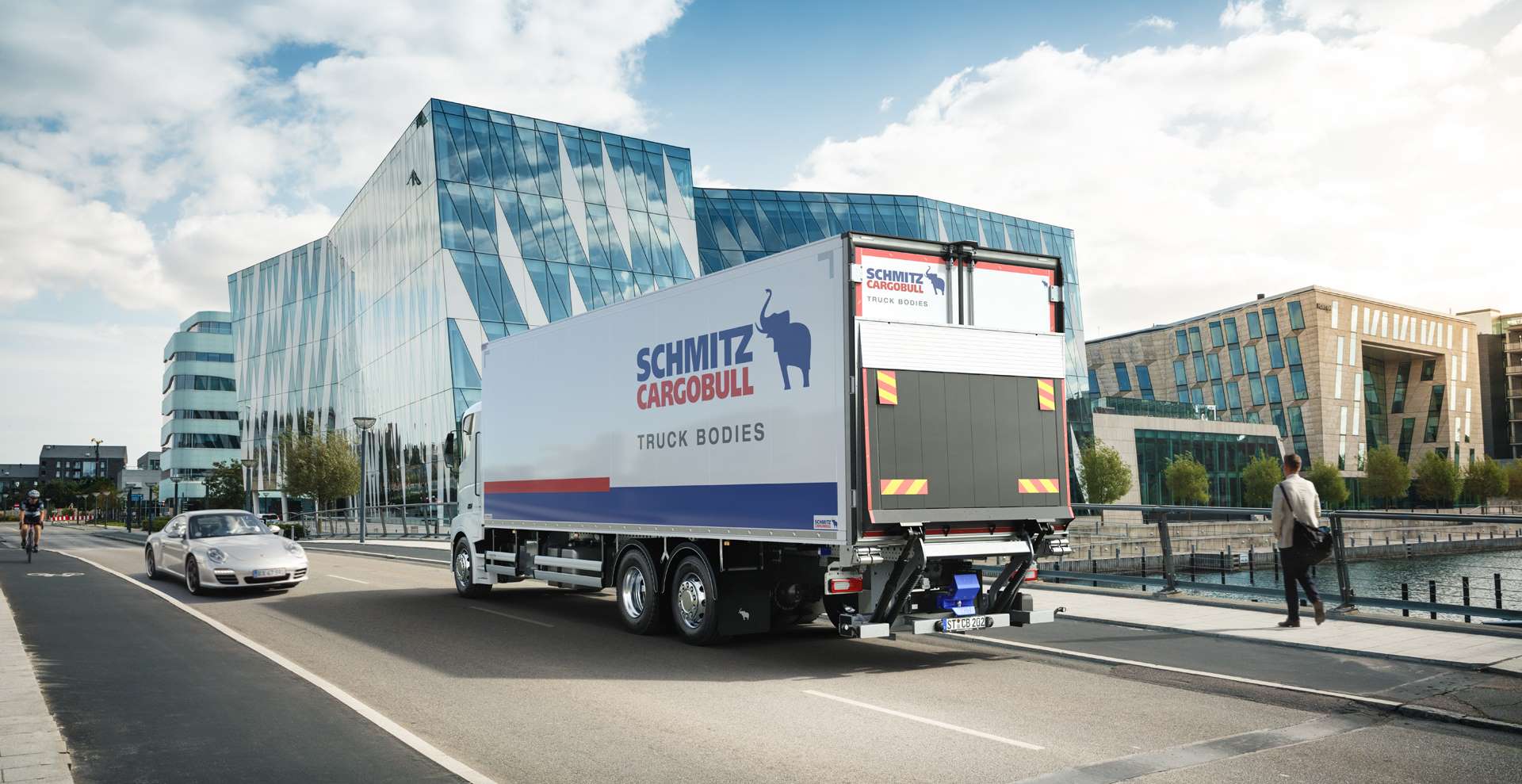 Controlo de temperatura energeticamente eficiente com unidades de refrigeração de marca e caixas de tecnologia térmica FERROPLAST®.

Os seus interiores obedecem aos mais rigorosos requisitos de limpeza e higiene HACCP.

Classe ATP, certificação FRC ou FNA, dependendo da aplicação e opções de equipamento


Equipamento variável para divisão interior personalizada nas zonas de temperatura necessárias para o transporte Multi-temperatura.

Redução de custos - para cargas parciais, o volume a ser arrefecido pode ser reduzido
Sistema de contenção a frio

Parede divisória transversal

Segmento traseiro oscilante
Sistema de contenção a frio
As carroçarias isoladas dos camiões frigoríficos perdem ar frio no espaço de carga quando se abrem as portas traseiras ou a plataforma elevatória traseira. Para reduzir esta troca de ar, existem opções de sistema de retenção a frio para atrasar a fuga de ar frio.
Parede divisória transversal para câmaras de 1/3 e 2/3
Partição longitudinal variável
Load securing
Load restraint tracks are an important option for all truck bodies to secure the load efficiently and easily. Up to three load restraint tracks can be placed above one another. Tension belts and telescopic locking bars (aluminum square tubing) can be used for load securing.