S.CS curtainsider semi-trailers with SPEED CURTAIN
Opened in seconds! You are already loading up while others are still opening their trailer curtain.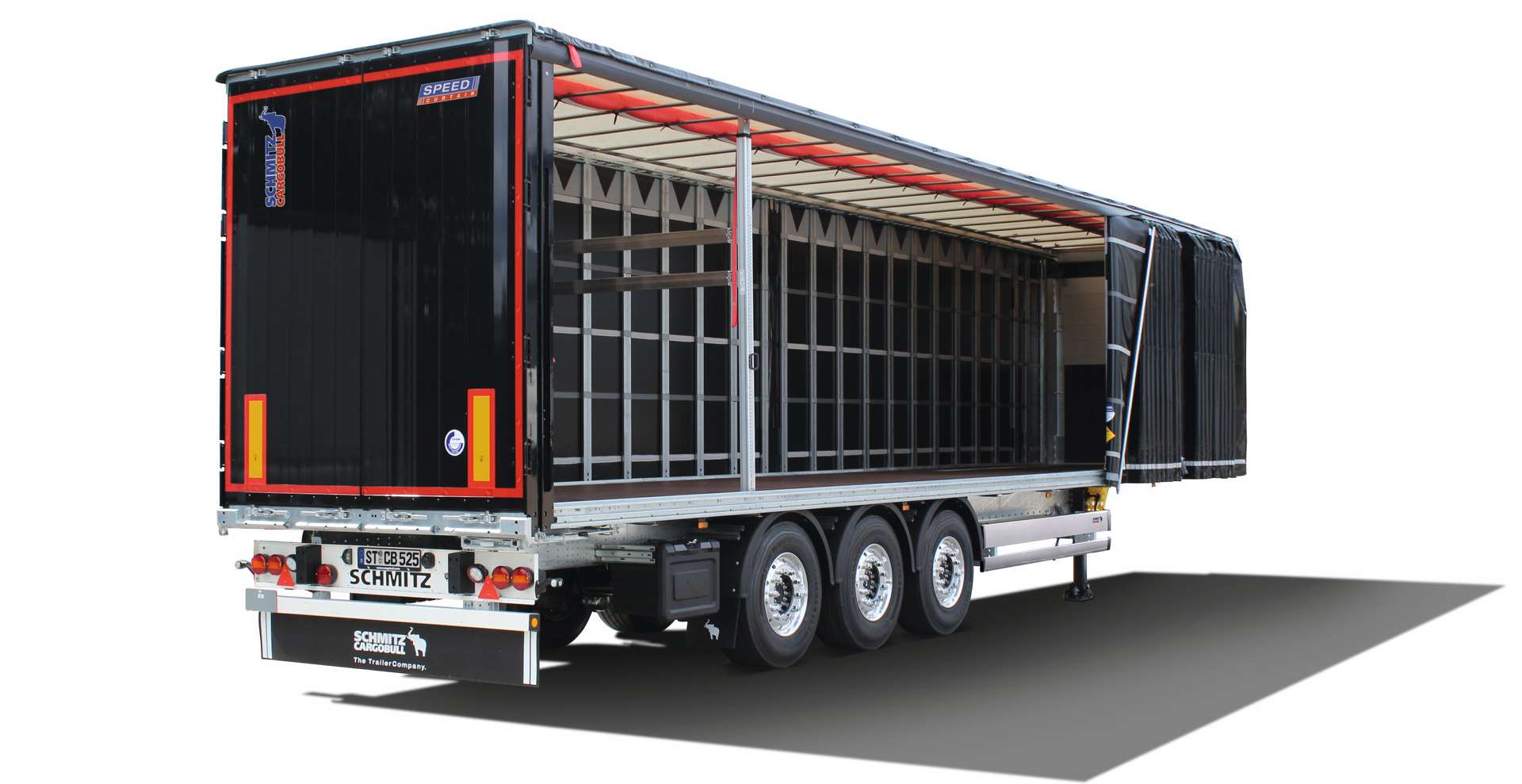 S.CS curtainsider semi-trailers with SPEED CURTAIN can be opened in seconds for goods to be loaded or unloaded.

S.CS curtainsider semi-trailers with SPEED CURTAIN are particularly effective for short-distance multidrop transport. This might include factory runs in the chemical industry, or volume-based dispatch between a central warehouse and production centres in the automotive sector.

Direct loading without any obstructive stanchions or support laths!
Five good reasons to choose the SPEED CURTAIN
Shorter loading times

Quicker turnaround times increase productivity - as the SPEED CURTAIN can be quickly opened and closed, less time is needed for loading and unloading so the drivers can spend more of their hours transporting goods.

Comprehensive certification

S.CS curtainsider semi-trailers with SPEED CURTAIN are suitable for the transport of general cargo and meet all required load securing standards

Quick loading and unloading

With just-in-sequence deliveries, the SPEED CURTAIN speeds up the entire logistics chain, as it is possible to load and unload the vehicle more quickly without central stanchions and support laths.

Lower fuel consumption

Micro-stanchions incorporated in the tarpaulin ensure the SPEED CURTAIN is always taut. This lessens air resistance and lowers fuel consumption.

Low risk of accidents and injuries

Lower risk of accident and injury to the driver when opening or closing, as there are no central stanchions or support laths that can fall down, and the semi-trailer can easily be opened from ground level
Load securing with the SPEED CURTAIN
So that things move quickly: Up to 30 pairs of lashing eyes in the outer frame mean that the load can be secured at almost every point by lashing down or direct lashing. The optional perforated rails integrated in the floor and attached under the roof accommodate vertical aluminium loading bars, meaning that partial loads can also be secured at the rear.
The lashing eyes in the galvanised outer frame can also be reached when the tarpaulin is closed. Each lashing eye can withstand a pulling force of 2,000 kg (as per DIN EN 12640).


The integrated pallet stop on the frame profile, which is fitted as standard, protects the load from sliding sideways.


Longitudinal perforated rails can be fitted at the rear in the roof and floor (optional equipment).


Vertical aluminium loading bars (optional equipment) enable partial loads to be quickly secured at the rear.