Agricultural
Agricultural products or other goods with low bulk density can be transported cleanly and safely using the high-volume version of the S.KI LIGHT tipper trailer aluminium box body.
Type

Tipper semi-trailers

Body

Aluminium box body

Volume

38-59

m³

Type length

8.2 / 9.6 / 10.5

Body depth

1,900-2,300

mm

Axles

3

Chassis

Steel

Use

Agricultural products/bulk goods with low bulk density (e.g. cereals, corn, sugar beets, potatoes)/pallet goods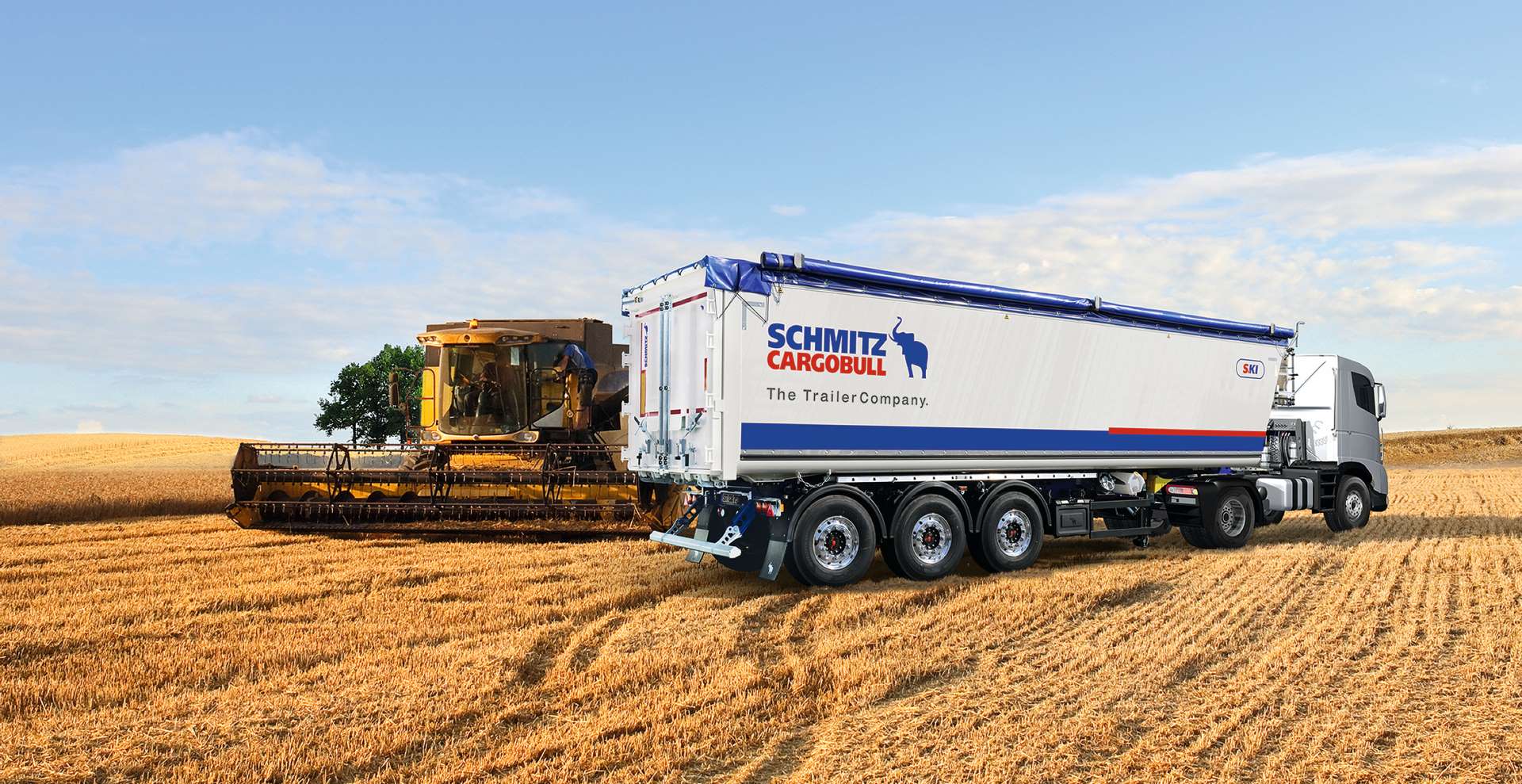 Higher economic efficiency due to a reduced unladen weight of up to 150kg.

More safety: the revised underride guard already meets the legal requirements according to ECE-R58.03.

Individual combination of various lengths, heights and material thicknesses

TrailerConnect®

telematics functions enable you to keep an eye on all your networked trailer components.

Offset chassis for a low loading height and a lower centre of gravity for improved driving stability

Also available in a pallet-ready version for packaged goods transport

Application-specific rear wall solutions

Now new! In the overall lengths 8.2/9.6/10.5.
Pressure monitoring system
S.KI tipper semi-trailer - Brochure

S.KI LIGHT VOLUME tipper semi-trailer - Short information