Schmitz Cargobull Euroservice
Europe-wide breakdown service around the clock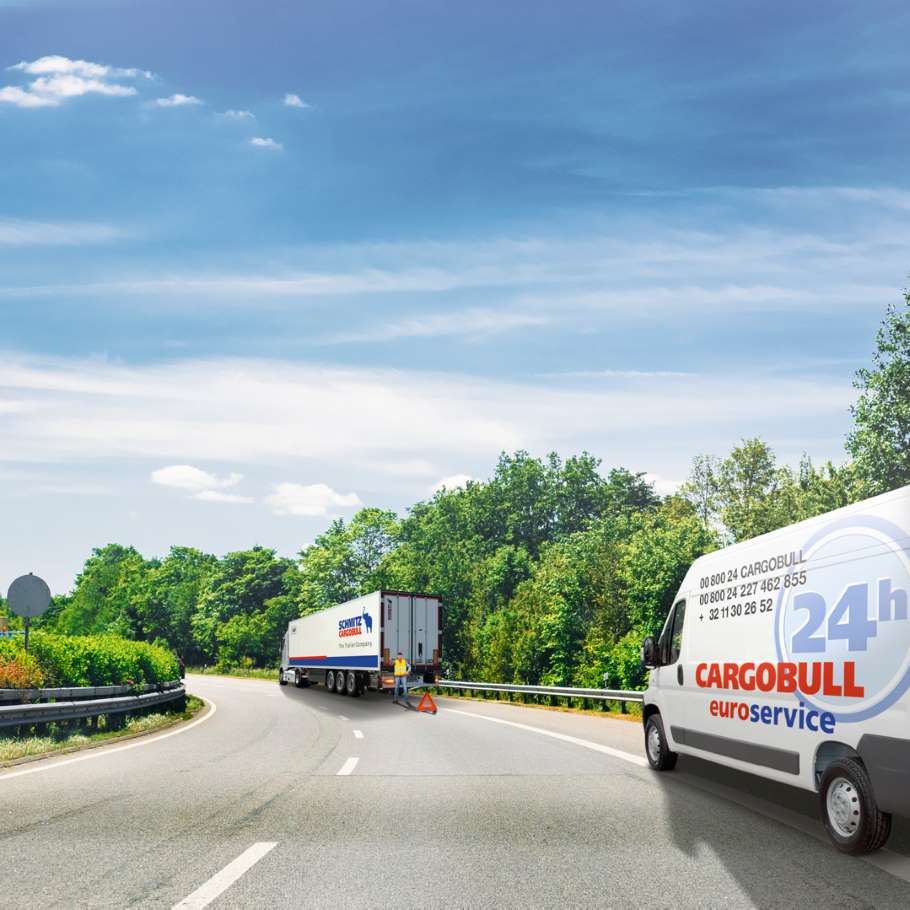 Breakdown assistance around the clock
Freecall number:
00800 24 227 462 855
or
00800 24 CARGOBULL

24 hours a day, 365 days a year - the reliable partner at your side.

No matter where your driver is on the move. One call is all it takes – the Cargobull Euroservice provides quick help around the clock, 365 days a year in 40 countries and, if necessary, arranges the appropriate service partner workshop from our 1,700 audited specialist workshops.
We offer the following services to make sure that your freight is quickly back on the road:
Towage and recovery
Servicing for tyres, axles, cooling units, electronics and electrics
Legal advice from an accident investigator
Replacement trailers and drivers
Your Contact
Cargobull Euroservice
Toll-free hotline for
breakdown assistance across Europe
00800 24 CARGOBULL
00800 24 227462855
or if no GSM network is available,
+32 11 30 26 52 (charge applies)
Who is helped in the event of a breakdown?

Every caller receives help on principle. At the very least, Cargobull Euroservice will provide the name of a Service Partner in the vicinity giving the breakdown location and a description of the problem.

Which languages are available?

Cargobull Euroservice is able to offer help in 29 languages and will inform and reliably arrange a Schmitz Cargobull Service Partner.

How can I reach Cargobull Euroservice?

There is a free phone number Europe-wide: 00 800 24 227 462 855.

You can also reach Cargobull Euroservice on +32 11 30 26 52 (charges apply).