Schmitz Cargobull and TIP Trailer Services set digital milestone for frictionless digital data provision
Focus on customer value and sustainability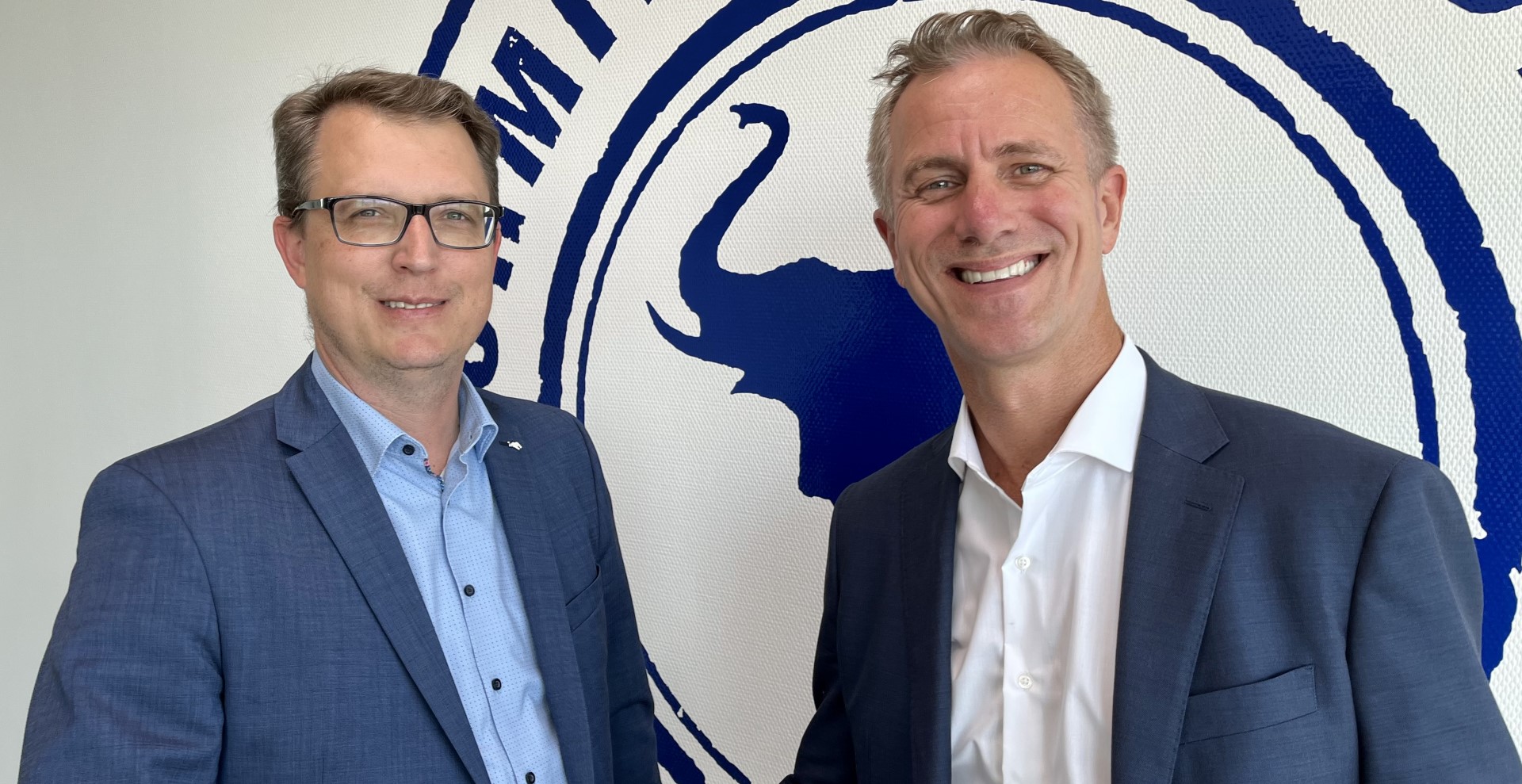 September 2022 - Schmitz Cargobull and TIP Trailer Services have concluded an agreement that, with immediate effect, Schmitz Cargobull trailers can automatically transfer trailer data from the standardized TrailerConnect® hardware to the TIP Insight system. This enables transport companies that use telematics systems from trailer manufacturer Schmitz Cargobull and services from equipment service provider TIP Trailer Services to decide freely in which system the data should be displayed. This uncomplicated and convenient solution is made possible by a cooperation between Cargobull Telematics and TIP Insight: the standardized interface of TrailerConnect® was integrated into the TIP Insight system.
"For transport companies, the topics of data standardization, interoperability and consolidation, and thus open interfaces, are key expectations in order to realize digitalization," Marnix Lannoije, Managing Director of Schmitz Cargobull Telematics and Theo de Vries, Commercial Vice President Maintenance and Repair and TIP Insight, explain in a joint statement.
Trailer data from the standardised TrailerConnect® hardware is automatically transmitted to the TIP Insight system
"The use of the standardized TrailerConnect® hardware in the Schmitz Cargobull Trailer is the most sustainable and economically sensible decision to respond to the increasing demand for digitalization. The TrailerConnect® hardware enables continuous analysis of real-time trailer data and forms the basis for networked services, significantly increasing sustainability and competitiveness. Smooth data provision requires both standardization of data and interoperability of systems as elementary building blocks. Our customers speak with one voice on this issue: they want to access all vehicle data as quickly, easily and transparently as possible in order to manage their fleets and operations even more efficiently. We are now ensuring this with the compatibility of TIP Insight and Cargobull Telematics. Every customer can call up all the data they need in their preferred telematics portal. An important milestone in making digitalization a reality for many transport companies."
Over Schmitz Cargobull:
Met een jaarproductie van ongeveer 63.500* trailers en ongeveer 6.500* medewerkers is Schmitz Cargobull AG Europa's toonaangevende fabrikant van opleggers, trailers en motorwagenopbouwsystemen voor temperatuurgecontroleerde lading, general cargo en stortgoederen. In het boekjaar 2018/2019 werd een omzet van ca. 2,29 miljard euro bereikt. Als pionier in de sector ontwikkelde het bedrijf uit Münsterland al vroeg een alles omvattende merkstrategie en hanterde het hoge kwaliteitsnormen op alle niveaus: van onderzoek en ontwikkeling tot productie en servicecontracten, trailertelematica, financiering, levering van onderdelen en handel in gebruikte voertuigen.


Het Schmitz Cargobull pers-team:
| | |
| --- | --- |
| Anna Stuhlmeier: | +49 2558 81-1340 I anna.stuhlmeier@cargobull.com |
| Andrea Beckonert: | +49 2558 81-1321 I andrea.beckonert@cargobull.com |
| Silke Hesener: | +49 2558 81-1501 I silke.hesener@cargobull.com |