Schmitz Cargobull is a "Digital Champion 2022" and "Digital Innovator 2022", as well as one of "Germany's Most Innovative Companies 2022"
The corona pandemic has made digitalisation a more important issue than ever. Against this background, renowned magazines are conducting studies investigating areas such as digitalisation, technology and innovation.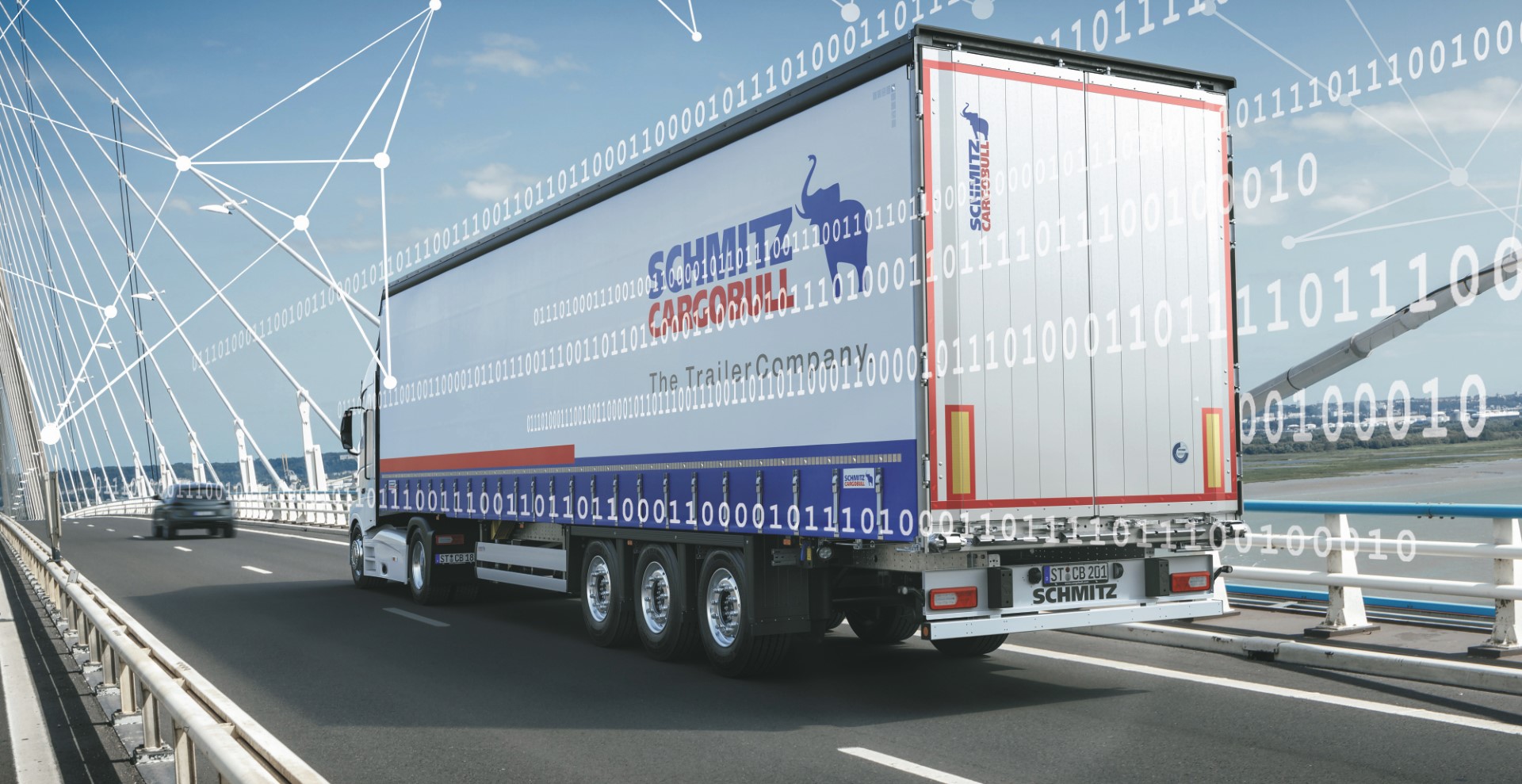 The "Digital Champions 2022" was carried out by the Institute for Management & Economy Research (IMWF) with scientific support from the Hamburg Institute of International Economics (HWWI) on behalf of Focus Money and Deutschland Test, and analysed approximately 12,500 companies. Once again, Schmitz Cargobull 2022 numbers among the companies awarded in the "vehicle manufacturer" category.

Schmitz Cargobull received a further award from the leading technology and computer magazine, CHIP. Together with Globis Management Consulting, a leading European consulting and market research company, the experts determined Germany's most innovative companies for 2022 on the basis of the number and quality of their new patent applications. Schmitz Cargobull was recognised with the "Digital Innovator 2022" title in the vehicle manufacturer category.
The study encompasses applications from 2018 to 2020 in every patent class in which new developments with digital relevance are documented. This year's study examined a total of around 31,000 patents, including 7,380 new applications from approximately 2,000 German companies or corporate groups from every commercial and scientific sector.

The "Germany's most innovative company 2022" award once again confirms Schmitz Cargobull's pioneering role as an innovator in the industry.
The results were determined by Germany's business magazine, Capital, in collaboration with Statista, a leading data and analysis institute. The analysis spanned 20 sectors and industries ranging from the automotive industry and the chemical sector to the energy and the environmental sectors. Roughly 3,600 innovation experts were surveyed and asked to rate companies in their sectors. Some 470 companies from 2061 candidates scored four or five stars in this year's survey. Schmitz Cargobull numbers among the selected innovation leaders in the "Transport and logistics" category with a four-star rating.


Awards reflect Schmitz Cargobull's innovative power

"These awards reflect Schmitz Cargobull's innovative power. We are very proud of our employees, whose expertise and creativity play a key role in our success. As a reliable and innovative trailer manufacturer, we have offered digital products and services that ensure the high availability of our trailers for many years now. They help our customers to meet the needs and requirements of the transport and logistics industry more efficiently, safely and conveniently. We will continue our efforts and extend our lead in innovative vehicles and services in the future," explains Andreas Schmitz, CEO of Schmitz Cargobull.
Over Schmitz Cargobull:
Met een jaarproductie van ongeveer 61.000 trailers en ongeveer 6.900 medewerkers is Schmitz Cargobull AG Europa's toonaangevende fabrikant van opleggers, trailers en motorwagenopbouwsystemen voor temperatuurgecontroleerde lading, general cargo en stortgoederen. In het boekjaar 2021/2022 werd een omzet van ca. 2,3 miljard euro bereikt. Als pionier in de sector ontwikkelde het bedrijf uit Münsterland al vroeg een alles omvattende merkstrategie en hanterde het hoge kwaliteitsnormen op alle niveaus: van onderzoek en ontwikkeling tot productie en servicecontracten, trailertelematica, financiering, levering van onderdelen en handel in gebruikte voertuigen.


Het Schmitz Cargobull pers-team:
| | |
| --- | --- |
| Anna Stuhlmeier: | +49 2558 81-1340 I anna.stuhlmeier@cargobull.com |
| Andrea Beckonert: | +49 2558 81-1321 I andrea.beckonert@cargobull.com |
| Silke Hesener: | +49 2558 81-1501 I silke.hesener@cargobull.com |
Image: Schmitz Cargobull is a "Digital Champion 2022" and "Digital Innovator 2022", as well as one of "Germany's Most Innovative Companies 2022"

Press Release: Schmitz Cargobull is a "Digital Champion 2022" and "Digital Innovator 2022", as well as one of "Germany's Most Innovative Companies 2022"