Food distribution 
Anyone who transports perishable or temperature-sensitive goods knows: the cold chain must not be interrupted under any circumstances. That's why Schmitz Cargobull offers vehicles that you can rely on in almost any situation. Regardless of whether you transport your goods in the frozen, fresh or pharmaceutical sector, Schmitz Cargobull offers a suitable solution.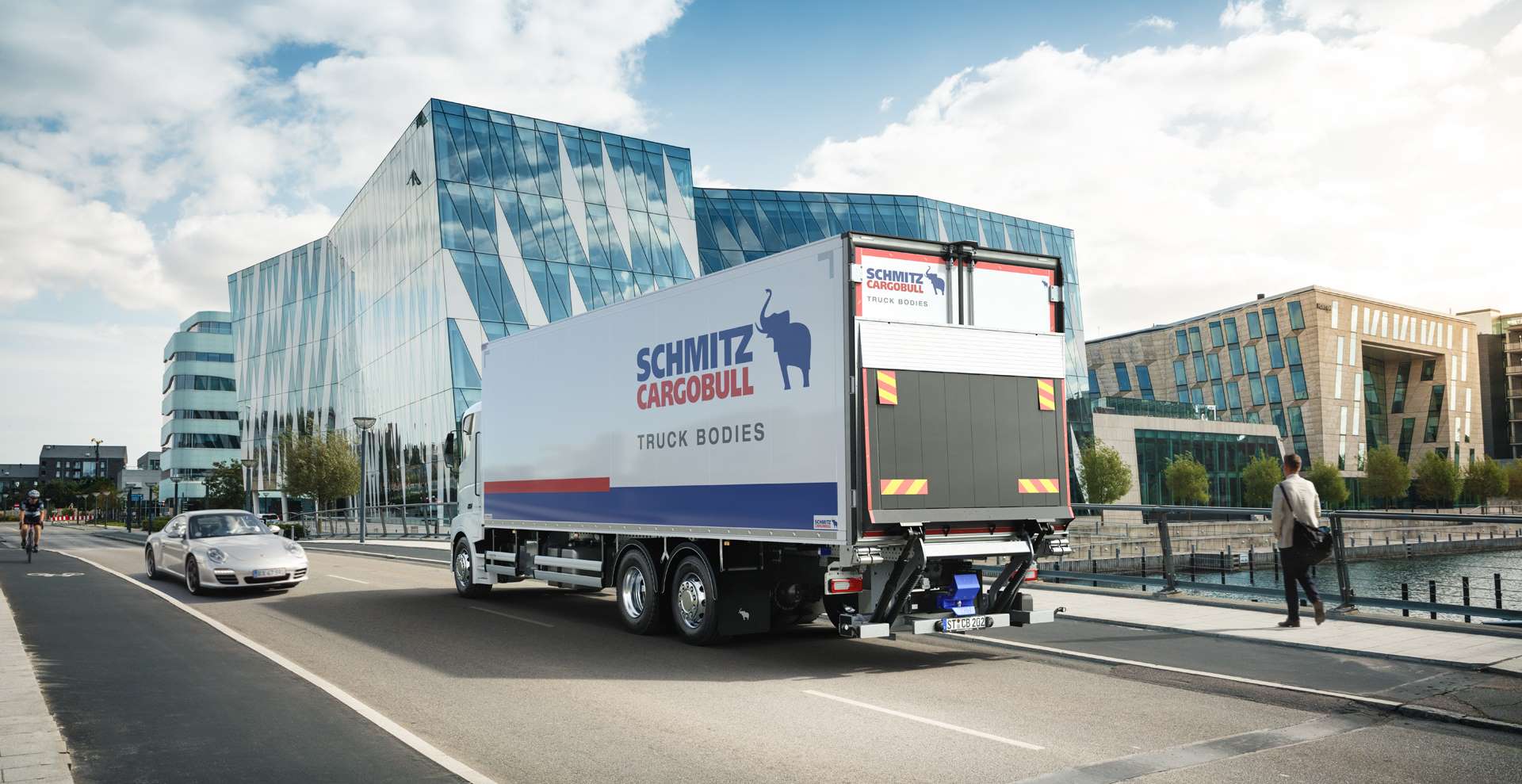 Energy-efficient temperature control with brand-name cooling units and FERROPLAST® thermal technology box body.

Their interiors comply with the most stringent HACCP cleanliness and hygiene requirements.

Flexible

load securing systems

combined with multifunctional floors, safety beams and double-decker equipment.

ATP Class, FRC or FNA certification depending on the application and equipment options


Variable equipment for customised interior division into the required temperature zones for MultiTemp transport.

Cost saving - for partial loads, the volume to be cooled can be reduced
Cold restrain system
Insulated refrigerated truck bodies lose cold air in the loading space when the rear doors or tail lift platform are opened. To reduce this air exchange, there are cold restrain system options to delay escape of cold air.
Traverse partition wall for 1/3 and 2/3 chambers
Load securing
Load restraint tracks are an important option for all truck bodies to secure the load efficiently and easily. Up to three load restraint tracks can be placed above one another. Tension belts and telescopic locking bars (aluminum square tubing) can be used for load securing.