Telematics Data Service
TrailerConnect® telematics provides you with all the information you need on your trailers. High-quality technical components and sensors record your trailer's data and transmit it directly to the telematics datacentre.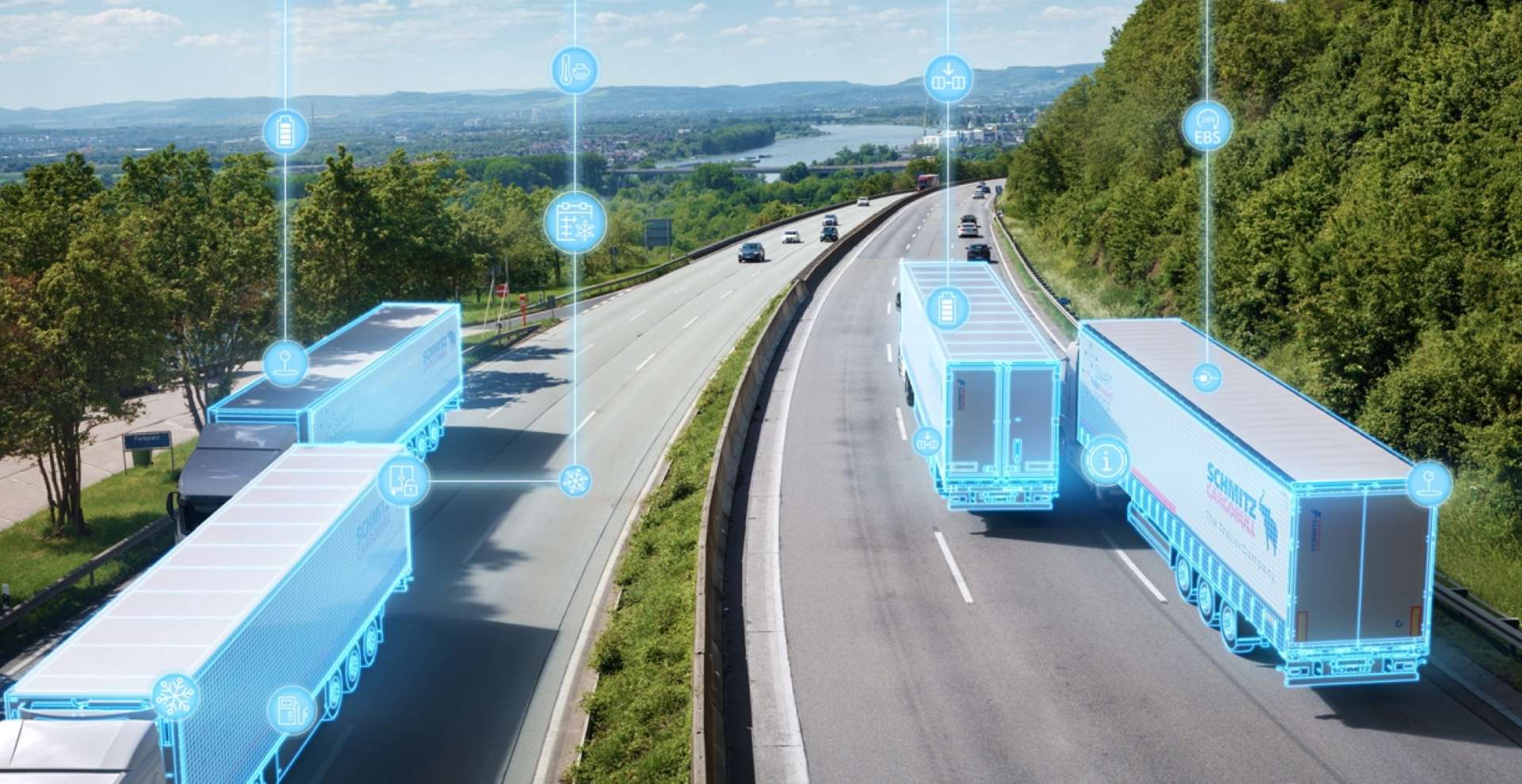 The benefits for you:
Constant overview of the trailer and load status
Filter function for individually customisable views
Clearly laid-out event, temperature and location history
Simple data export
Selection of the evaluation period
No vehicle downtime due to warning messages
Documentation of technical events and information on how to solve the problem
Consolidation of telematics data from different manufacturers
The applications in brief
Route management

Clear analysis of individual routes (with event, temperature and location history)
Export function to easily share data
Simple zoom function to select the analysis period

Fleet management

Chronological recording of service information for all trailer components (cooling unit, running gear, sensors, actuators)
Service-relevant warnings in real-time to avoid trailer downtime
Documentation of technical events, stating time and location of the occurrence, and its rectification

Status overview

Overview of all important and current trailer data including map view
Group information by trailer and filter data for a tailored overview
The functionality and analysis you need in just a couple of clicks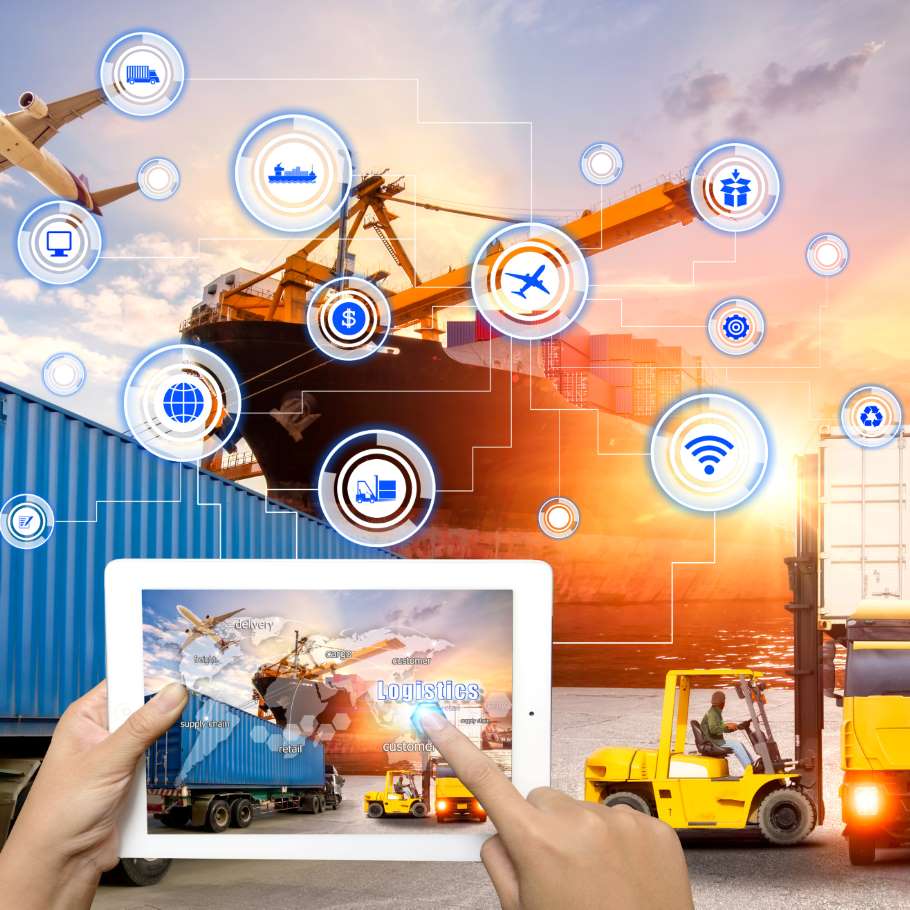 Excellent flexibility
Data export:
Share TrailerConnect® telematics information with other software systems used within your company via an API
Data import:
Integrate other manufacturers' telematics data into the TrailerConnect® portal via a generic import interface
Safe refrigeration chain

The smallest temperature deviations can have an impact on the storage life and quality of foodstuffs and pharmaceutical products. TrailerConnect® lets you control temperature specifications of the cooling unit. The system delivers information about the temperatures and humidity in the cargo area, the fuel level in the fuel tank and the operation of the cooling unit. Real-time data lets you document a complete refrigeration chain for the entire journey in accordance with DIN EN 12830.

Vehicle management

TrailerConnect® offers your customers a versatile, state-of-the-art trailer. You can monitor all your semi-trailers at all times and access all relevant fleet management information. Equipment monitoring lets you arrange preventative repairs to avoid unplanned downtime. Usage-based charging models available, due to the complete transparency offered by the system.

Transport safety in multimodal transport

TrailerConnect® lets you remotely monitor and control the trailer during multimodal transport involving rail and ferry transport or intermediate stops in transshipment transport, ensuring that the freight arrives safely at its destination. Key functions can be controlled remotely, enabling you to reliably handle matters from the forwarding desk if no driver is available to intervene. Alarms can be issued when setpoints are reached.

Geofencing

In geofencing, you configure areas that you want to monitor specifically. TrailerConnect® transmits the current trailer position data and provides real-time information when trailers enter or leave the configured areas. You also receive an alarm if vehicles spend an unreasonable amount of time in the area. You can also open and close the TL3 door locking system in the S.KO COOL SMART automatically using the geofencing function.

Fleet management

TrailerConnect® intelligently links information about your fleet. Data on all trailer components, including cooling unit, running gear and sensors, is recorded chronologically. Service-relevant real-time warning alerts prevent your semi-trailer from standing idle. All technical events are documented with the date and location, along with their rectification.

Pro-active monitoring

With the central monitoring of the Schmitz Cargobull S.CU cooling unit, breakdowns can be avoided. You are proactively informed about critical states of the cooling unit. Service Partners receive all the necessary information in advance, can order spare parts and schedule in the work. This restricts workshop visits to an absolute minimum, saving you time. Participation in the system is of course voluntary.

The logistics industry is evolving at an ever-increasing rate. It is now fundamental to have the right partner, specifically in the telematics sector.
Olaf Duden, Fleet Manager, EURO-Leasing GmbH
,
Our aim is to guarantee the safety, security and traceability of products. We do this by the real-time transmission of temperature and location data.
Katja Seifert, Fleet and Insurance, Spedition Kaiser & Schmoll
,

It is essential to know at all times where our semi-trailers are, and guarantee that the refrigeration chain is intact during multimodal transport of perishable goods.
Philipp Wegmüller, Chair of the Executive Board, railCare AG
,

Certified temperature reports, and sophisticated alarm and temperature management, are critical for the transport of pharmaceutical products.
Gert Kautetzky, Spedition Kautetzky
,
We use geo-fencing points to tell us when the trailer arrives at a particular location so that any necessary repairs or maintenance can be planned in advance.
Sascha Kost, Fleet Management, Transporte Jankowski
,

We have clear, direct access to all the information about our semi-trailers in the new Telematics portal 2.0 - on smartphones or tablets too, if we need to.
Ronja Assmann, Fleet, Assmann Logistik GmbH
,
beUpToDate portal app
beUpToDate - for convenient and simple monitoring of your trailer fleet by smartphone The beUpToDate app provides you with an overview of the most important data about your fleet in real time, showing the positions of your trailers on the fleet map.
Our tariff model
Multiple options tailored to your company
You can flexibly subscribe to our tariff modules according to your needs. The TrailerConnect® Info module gives you information to monitor your fleet. The TailerConnect® Alert tariff offers you extensive configuration and analysis options in the portal. TrailerConnect® Control offers you a reliable system to control key functions on your semi-trailers. All the data is saved for 12 months, or longer if required. Our three additional modules give you full transparency for your fleet and help you handle anything day-to-day transport operations throw at you.
Refrigeration chain management

Temperature and cooling unit data inc. report function

Position data & EBS

Information about the trailer location and EBS data

Geo (High Precision Location)

Precise location of the trailer
Route management

Dashboard for detailed analysis and evaluation of routes driven

Event management

Alarm configurations inc. reporting

Plus all functions from the INFO tariff



Fleet management

Dashboard for service and diagnostic information

Remote Control

Remote control of the door locking system and cooling unit

Plus all functions from the INFO and ALERT tariff
Data export API

Data transfer to third-party systems via API interface

Data Storage +

Extension of data storage for an additional 12 months

Data Intervall 5M

Upgrade to 5 minute reporting interval with ignition on
Why does TrailerConnect® telematics represent such innovative equipment, particularly in the S.KO Cool Smart?

Because telematics in the trailer helps to make many monitoring and control processes for the semi-trailer and load more efficient and transparent, permitting considerable optimisation.

What benefits does an OEM system offer?

All components are ideally connected to each other in the trailer and professionally installed in line with automotive standards. This creates a high level of quality and maximum system availability.

What should my trailer telematics system do in addition to giving the position?

As well as specifying the location of the trailer, a trailer telematics system provides intelligent connectivity and fast diagnosis of all the components of the trailer, combined with reliable integrated temperature management. The right telematics systems enables processes to be optimised and transport safety improved.
Brief information - TrailerConnect® Telematics 

Brochure - Schmitz Cargobull Telematics

Brief information -  TrailerConnect® Data Management Center