S.KO COOL
The pharmaceutical industry has complex regulations, especially when it comes to transporting medication. The S.KO COOL fulfils these requirements and the Trailer Connect® telematics functions ensure that you always have an eye on your sensitive freight.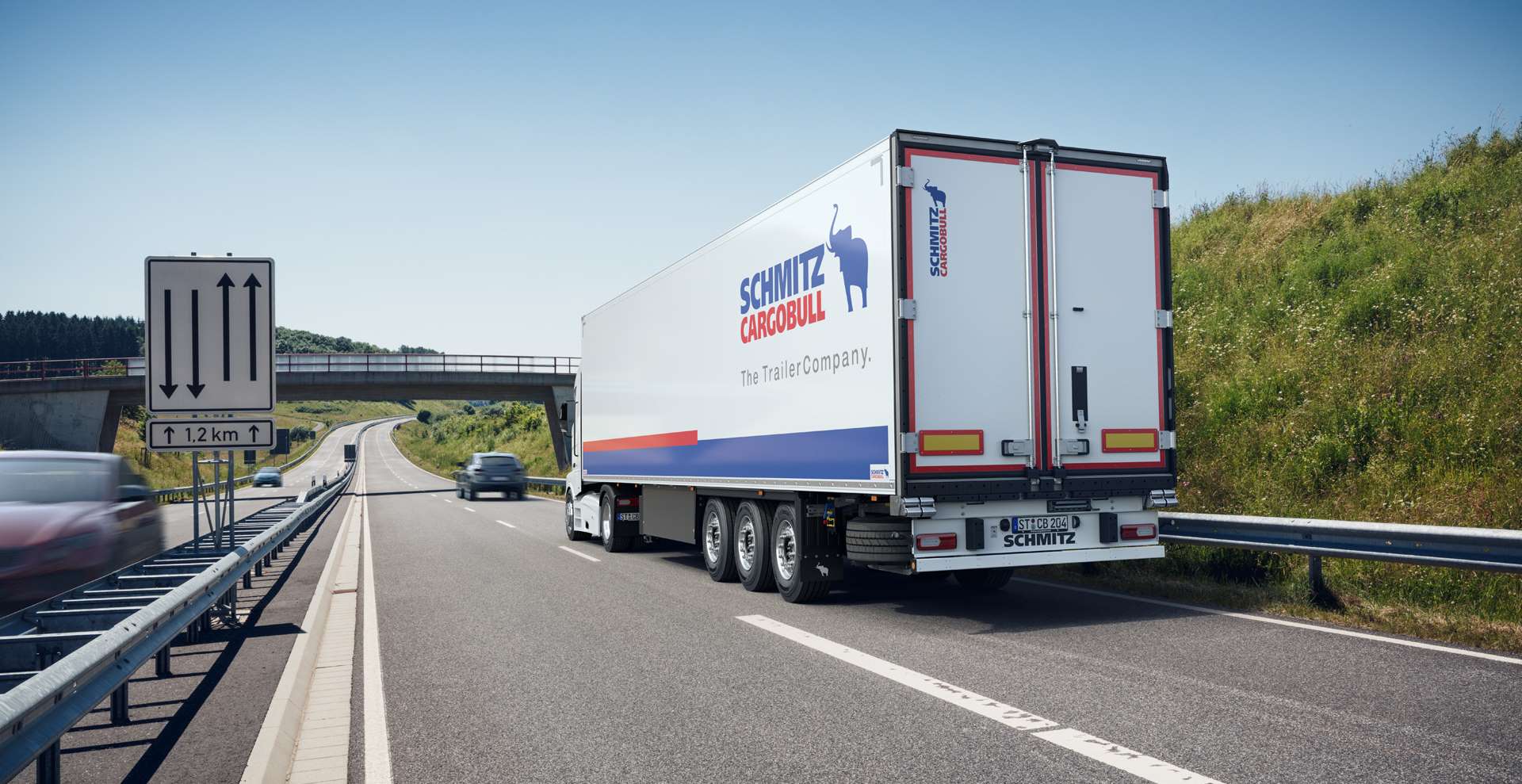 Vapour diffusion-tight, ageing-resistant and shatter-proof box body with FERROPLAST® thermal technology

Efficient cooling, thanks to specially optimised air guidance

Ease of cleaning, due to liquid-tight welded floor pan and flush-fitting attachments for optimum hygiene in the trailer.
Cross-border transport

The TIR equipment package for even greater safety and comfort in cross-border goods transport. Just what you need when you want to get through the border crossing with shorter waiting times.

Ferry equipment

Safe and sound on the open seas with ferry equipment for accompanied and unaccompanied transport. Ferry lashings to secure the trailer on the ferry, clearly labelled lashing point and an underride guard with skid ensure the safety and protection of your asset and goods.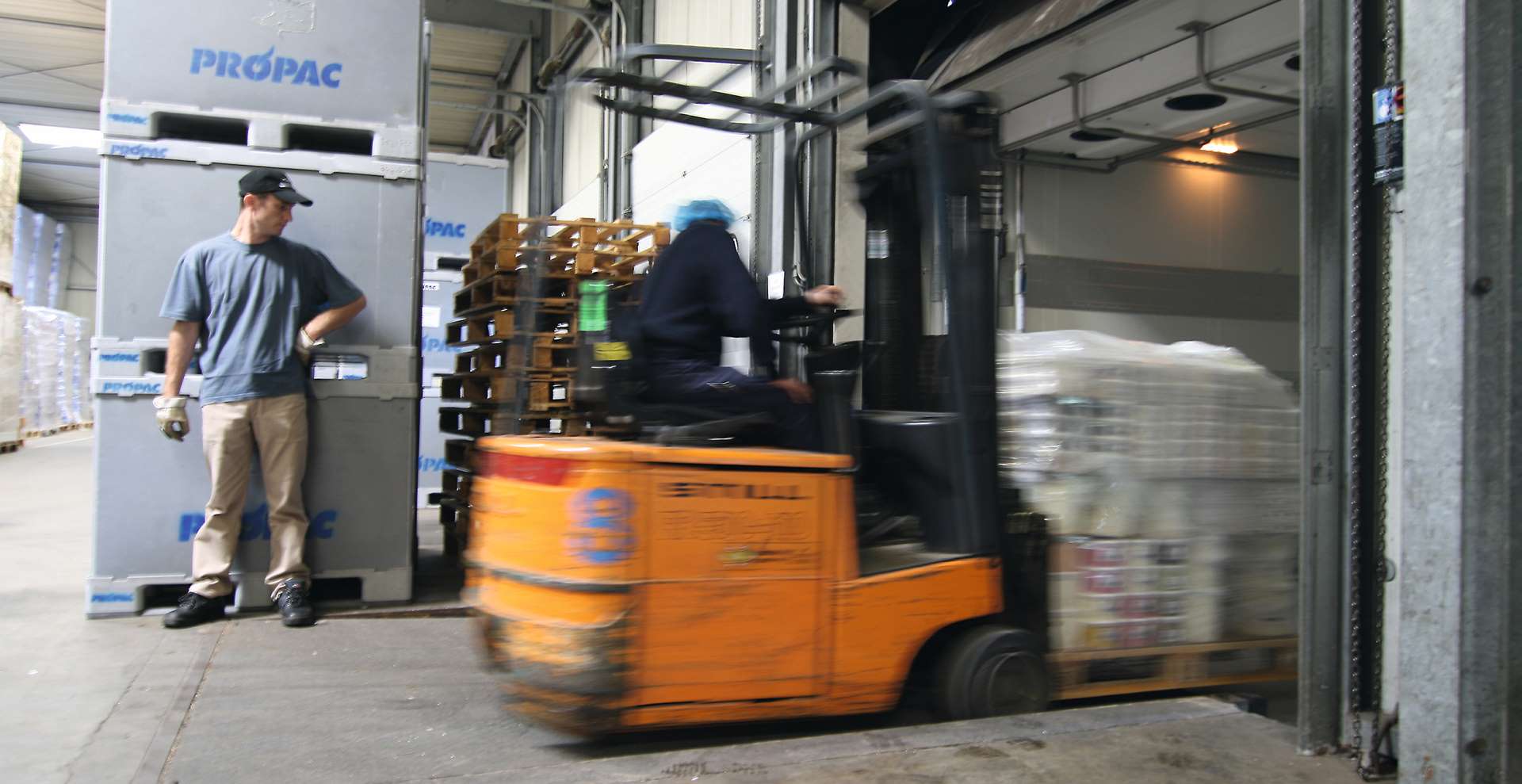 Temperature-controlled transport
TrailerConnect®-Telematics
TAPA* TSR1-capable S.KO COOL refeer semi-trailer

All safety components for TAPA* TSR1 certification are optimally coordinated ex works. The trailer is equipped with an acoustic alarm system and Body Protect alarm system in the body. Other features include coupling sensor and solar panel for the CTU transport refrigeration unit and optional immobiliser. Door locking system TL4 and door contact sensors secure access at the rear. In the TrailerConnect® portal, the TAPA* mode with sabotage function ensures intelligent monitoring of the trailer.

TAPA certification

The Transported Asset Protection Association (TAPA) is an industry association consisting of manufacturers, logistics service providers, freight companies and law enforcement agencies that uses proven methods and procedures to increase the transport security of high-value goods worldwide. The aim is to reduce losses in the supply chain. The S.KO COOL reefer meet the highest requirement level according to TAPA* with the standards according to TSR1.
Advantages for the dispatcher
- Compliance with regulations through certified components and telematics modes
- Real-time monitoring to intervene immediately if necessary
- Increased cargo security through the TAPA* standard and temperature monitoring through pharmaceutical certification
- Reduced risk of cargo theft and cargo damage
Advantages for the fleet manager
- Improved transparency in the supply chain
- Compliance with insurance requirements for the transport of sensitive cargo
Advantages for the driver
- More security for the cargo through certified security technology and handling routines
- Support for increased responsibility in the execution of security transports
- Reduced risk of cargo damage due to safety equipment
- TAPA status is also displayed in the beSmart app
What exactly is behind the individual benefits in the portal?
So you have all routes and events immediately at a glance:


− Clear presentation in the portal on map (Google Maps), graphic or list
− Current status of route or fleet
− Summary of histories
− Shortened reporting interval to up to 30 seconds
− Individual setting of alarm and setpoints

This ensures a longer battery life:

- Solar panel doubles battery life for cooling unit and telematics control even with remote units
- Battery monitor warns of low charge status and prevents battery-damaging deep discharge

This is what TrailerConnect® Data Management Center (DMC) and TrailerConnect® TourTrack provide:

− The conditions for the transport of temperaturecontrolled freight also apply in full here
− Safety-relevant information can also be automatically forwarded to external TAPA* control centres

This way you keep full control over the cargo

− In TAPA mode you control the door locking system with additional options and start monitoring the route
− Geofence-based locking of the door locking system
− Door locking system on the trailer remains PINsecured in TAPA mode
− With the sabotage functions, you configure the security devices on the trailer

In this way, the portal supports you in maintaining the cold chain

− Monitoring of up to two temperature zones in the cargo area with pharma-certified temperature sensors
− Setting of predefined CargoSets for simplified temperature control
− Correction of temperature control also online
Door locking system and door contact sensor
Door locking system and door contact sensor
Certificates
Comprehensive certifications for your safety in day-to-day transportation work.
DIN EN 12642 Code XL

Certified structural rigidity as standard. With DIN EN 12642 Code XL certification, Schmitz Cargobull bodies comply with the load securing requirements governing reinforced bodies.

ATP certification

Our trailers comply with ATP Class FRC or FNA, depending on the application and equipment options, to prove that the refrigeration chain remains intact during transport.

HACCP

Our trailers are uncompromising when it comes to hygiene for food and pharmaceutical transport. Their interiors comply with the most stringent HACCP cleanliness and hygiene requirements.

Pharmaceutical transport

Trailers need to meet certain requirements to carry sensitive pharmaceutical products. A badge with pharmaceutical certificate proves that the trailer meets these requirements.
Internal body length

13.4 / 14.7 / 16.8

m

Intenal body width

2,460 or 2,490

mm

Internal body height*

2,350-3,050

mm

Pallet spaces

33 / 36 / 41

Euro pallets or 26 ISO pallets
* depending on the statutory requirements and the individual semi-trailer specification.
S.KO box body semi-trailer - Brochure

S.CU transport cooling unit - Brochure

S.KO COOL box semi-trailer - Short information