A sign of confidence

JCARRION is renewing its fleet with 335 refrigerated semi-trailer S.KO COOL and 70 curtainsider semi-trailer S.CS. UK

EcoGeneration

Aerodynamic vehicle body for greater sustainability and fuel savings of up to 5%.

Sustainability

We are aware of our responsibility for the environment and society. Sustainability is firmly anchored in our strategy.

Efficient

The new air distribution system for the S.KO COOL SMART box body semi-trailer.

100% SMART

TrailerConnect® CTU telematics is now standard in the S.CS SMART curtainsider semi-trailer.


S.KI SOLID

New Chassis and Body generation for up to 280 kg more payload (7.2 and 24 m³ volume)
Trailer services
At Schmitz Cargobull you get a comprehensive range of services to meet all your trailer-related needs over its entire service life.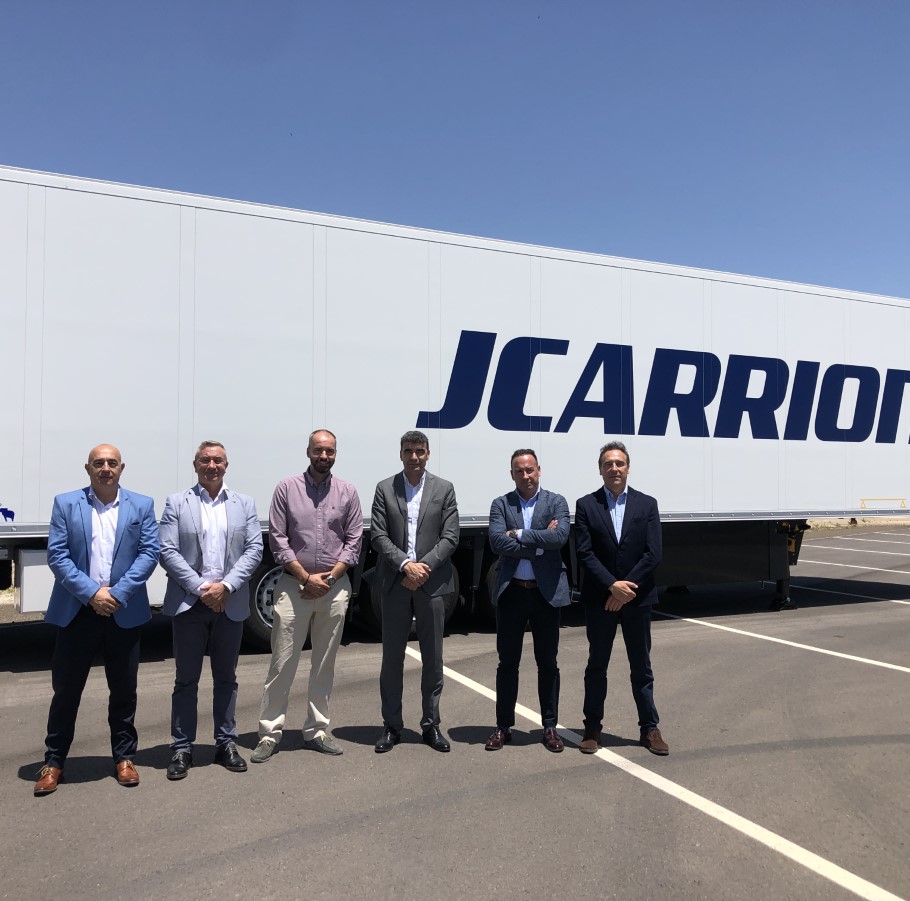 A sign of confidence
JCARRION, the Spanish specialist for Europe-wide refrigerated transport, is renewing its fleet with 335 refrigerated semi-trailer S.KO COOL and 70 curtainsider semi-trailer S.CS.
More about
Areas of use
Schmitz Cargobull offers a solution for almost every transport task, from bulk goods to highly regulated pharmaceutical transport.