Reliable and flexible
The Portuguese company Brunotir Transportes is convinced of the S.CS MEGA VARIOS curtainsider for volume transports and has ordered another 17 new vehicles.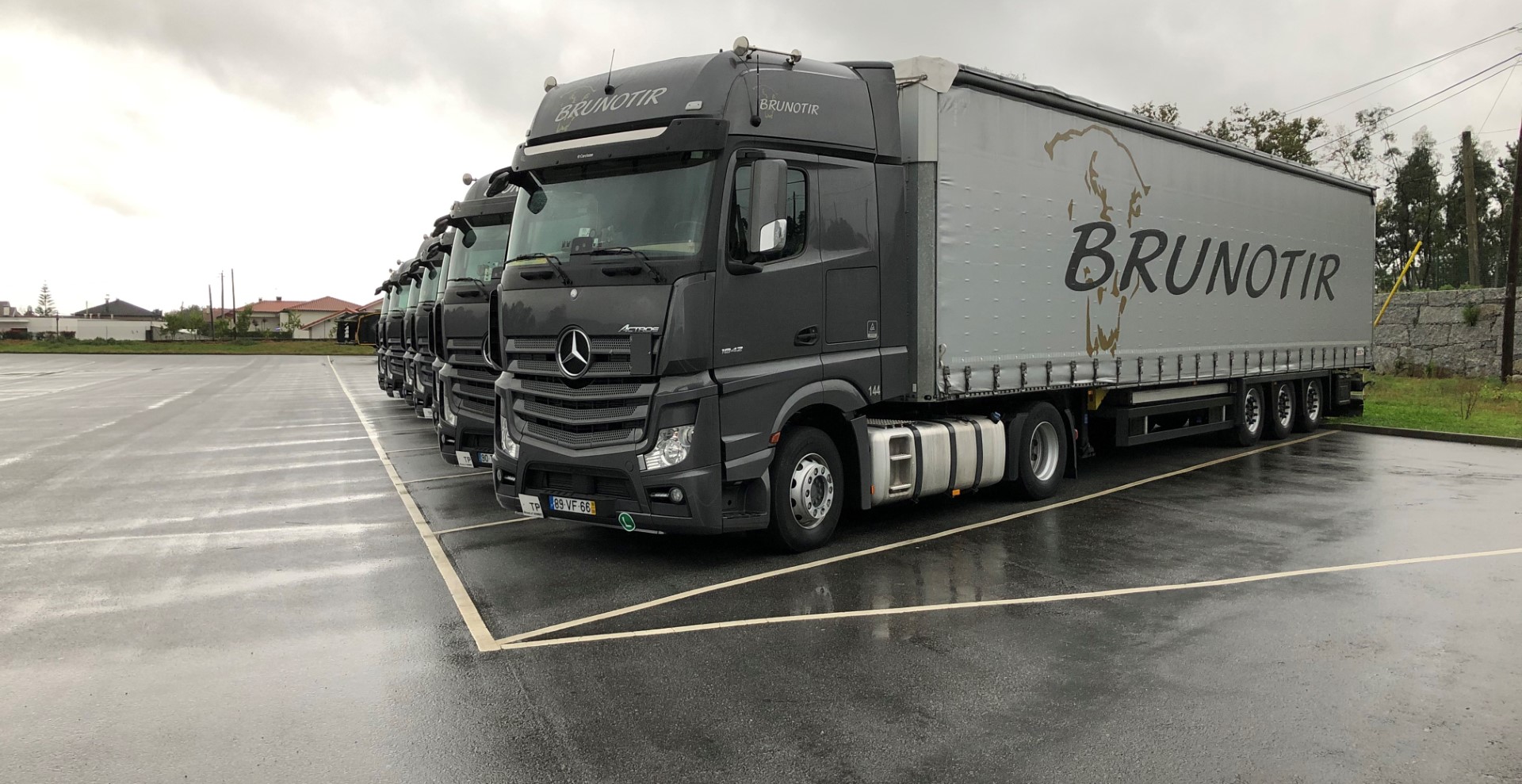 Brunotir Transportes relies on S.CS MEGA VARIOS curtainsider semitrailers
Brunotir Transportes from Figueiredo in Portugal promises high-quality transport for the automotive sector as well as full and express loads and hazardous goods. The company delivers almost exclusively on Schmitz Cargobull for this. Only recently the company ordered 17 S.CS MEGA curtainsiders with the height-adjustable VARIOS body variant. "Brunotir is a competitive and modern transport company," explains Bruno Soares, who founded the company with his father João in 2003. "We use the latest technology the market has to offer to provide our customers with the best and most reliable service."

Above all, the great flexibility of the S.CS MEGA in combination with the VARIOS superstructure has convinced Brunotir. For example, the company uses a double-decker superstructure for the most part. In general, with the VARIOS curtainsider, an interior height of 2.75 to 3.05 metres would be possible in the front area and six slots as well as three heights as plug-in locks in the rear area. This means that all customary semitrailer heights are feasible. At the same time, the legally prescribed overall height of the vehicle is maintained.

With its fleet of around 90 tractor units and more than 100 trailers, Brunotir serves Portuguese and international customers, both in Europe and outside the EU. 95 per cent of the trailers are produced by Schmitz Cargobull. "The quality of the brand is convincing," says Soares. "With the trailers of Schmitz Cargobull, we manage to deliver efficiently, quickly and reliably."