Partnership at eye level
The logistics company, Duvenbeck, and Schmitz Cargobull have been working together for more than 15 years. They have jointly developed the S.CS MEGA curtainsider semi-trailer, and Duvenbeck is so impressed with the TrailerConnect® telematics system CTU that it is now equipping its entire trailer fleet with it.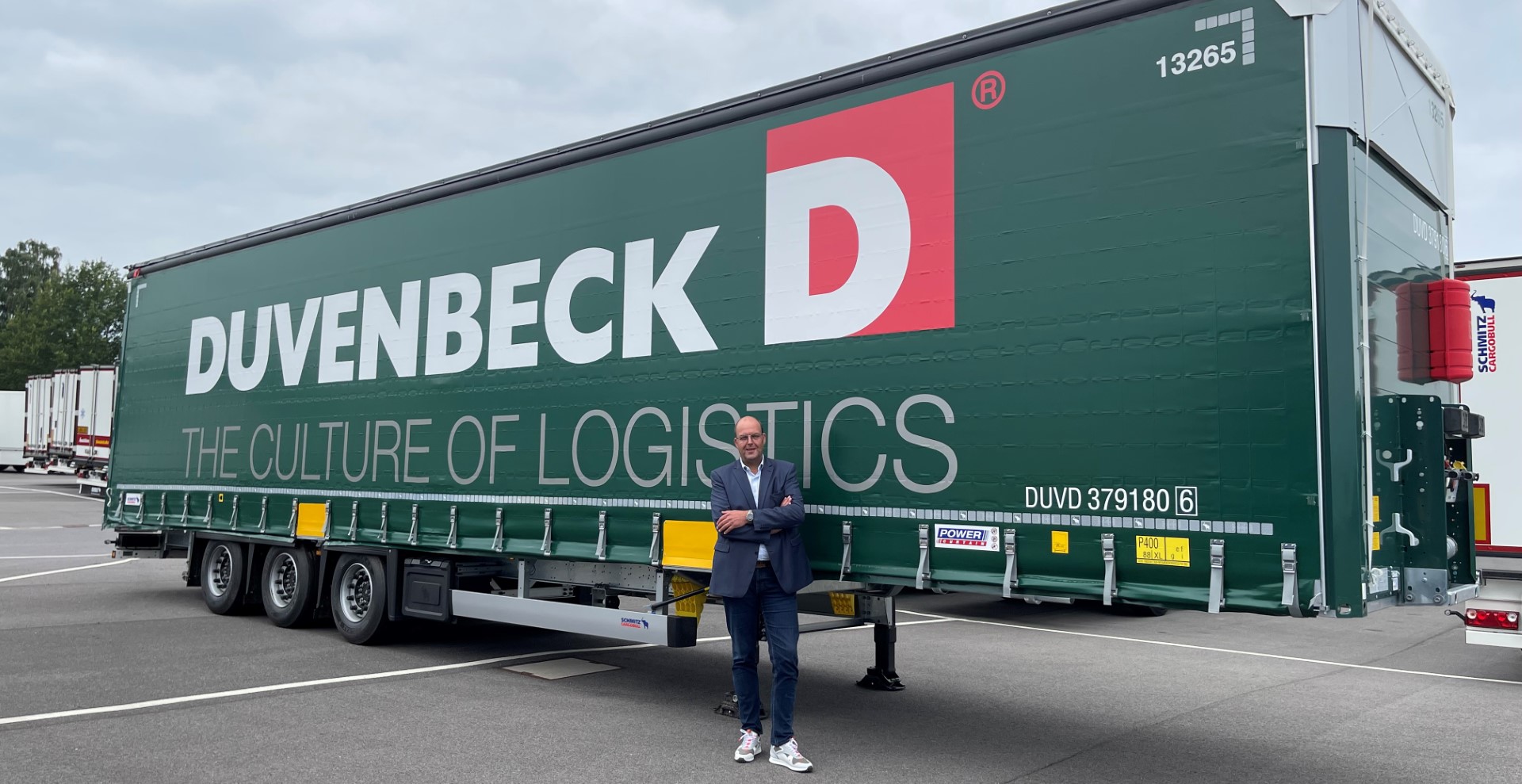 Digitisation as a further quality feature - Duvenbeck retrofits all vehicles in the existing fleet with the TrailerConnect© CTU trailer telematics system
Duvenbeck was particularly impressed with the benefits of trailer telematics, and now not only relies on the TrailerConnect® system CTU for new vehicles but is also retrofitting all trailers in its existing fleet with the Schmitz Cargobull trailer telematics solution, regardless of the make of vehicle. This is huge project given that around 1,500 trailers have to be retrofitted. The work is facilitated by the simple installation of the TrailerConnect® control unit: "We are performing the retrofit in our own workshops and should complete it as quickly as possible," affirms fleet manager Bernd Reining.
The logistics company, Duvenbeck, and Schmitz Cargobull have been working together closely since 2005. And there are many good reasons for this. Both companies are united by an unconditional commitment to quality in products and services, customer-oriented thinking and cooperation based on partnership. The common pursuit of innovation is the foundation for a business relationship between the two flagship companies from the Westphalia region which goes beyond ordinary buying and selling.
A good example of this is the S.CS MEGA curtainsider semi-trailer for large-volume transport. "During the global economic crisis of 2008/09, we developed the first mega-trailer together with Schmitz Cargobull," recalls Bernd Reining. The result of the joint efforts was, among other things, a significant weight saving and consequently a reduction in CO2 emissions. A mutual appreciation resulted from the collaboration: "Schmitz Cargobull is quality-oriented, from an individual stanchion to highly complex digital developments. Like Duvenbeck, it always wants to receive top marks from the customer."
New orders are all equipped with the TrailerConnect© telematics system CTU, which also enables data from vehicles of other trailer manufacturers to be transmitted via standardised, open interfaces to the scheduling department and evaluated. For Duvenbeck, this is an important criterion for the purchase of Schmitz Cargobull trailers: "Digitalisation means much more to us than simply knowing where our trailers are. The trailer and the control centre must be able to exchange their data unhindered and without loss," explains Head of Fleet of Duvenbeck. Trailer data, in particular, must arrive at the scheduling department valid and secure in real time to avoid problems with the vehicle and provide customers with information about the status of their freight without errors. "Tyre pressure monitoring via the TrailerConnect® system, for example, gives us complete transparency about the condition of our tyres. The correct tyre pressure reduces wear and tear and we save CO2 due to improved rolling resistance. Such factors bring real added value to a logistics company," says Reining.
A quick look at the company's figures reveals that quality awareness pays off for Duvenbeck. Founded more than eight decades ago, the fleet now consists of around 1,500 own trucks and 3,000 trailers. In the automotive sector the company serves all leading premium brands, while other important business segments include the consumer goods and plastics industries, as well as the agricultural vehicle industry. This also has benefits for Schmitz Cargobull: around 2,000 trailers within the fleet come from the brand with the blue elephant. These are almost exclusively curtainsider semi-trailers of the S.CS MEGA type. Just last year, a further 280 new trailers of this type have refreshed the modern fleet and even more orders are already in place for this year.
You want more customer stories?
Sign up for our newsletter and receive our latest customer stories, product and service information.