Sustainability is in the air
The aerodynamic curtainsiders of the S.CS EcoGeneration impress with their economical consumption, environmental friendliness and practicality. On the market for just under a year, the eye-catching curtainsider trailers are finding more and more friends among hauliers.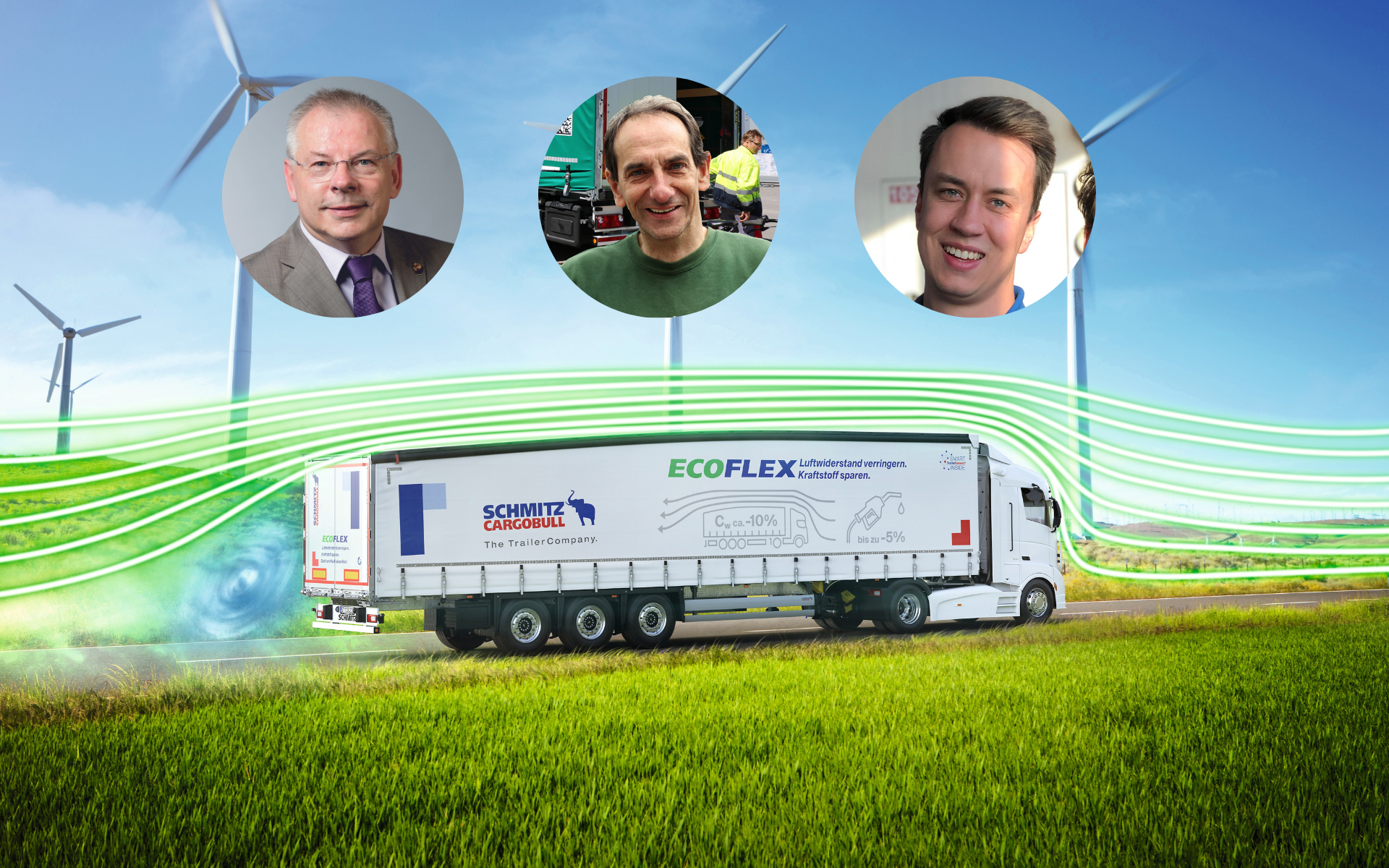 Statements from the practice
"With the aerodynamic rear end of the EcoGeneration, we not only reduce CO2 emissions and fuel consumption. If we need more loading space for high-volume transports, the rear can be raised in a few simple steps," says Daniel Sabelus (centre), managing director of the Walter Schmidt haulage company in Wildau, for example. Especially for weight transports, this concept offers high savings potential without significantly changing the usual handling.
The quality and flexibility of the future-oriented trailer generation also convinced Wolfgang Hiller (left), senior manager of Hiller Spedition GmbH & Co. KG: "The height adjustment of the EcoFLEX is very easy to operate for our drivers and is really done in a few minutes without any tools. Nevertheless, thanks to the MODULOS chassis, the trailers are extremely robust, corrosion-resistant and come with a ten-year warranty against rust-through." The state-of-the-art trailer telematics TrailerConnect® is also already on board.
The international transport company Bartkowiak from Hildesheim is enthusiastic about the vehicle's efficiency. They have already been able to use it in a field test for some time. "On almost 25,000 kilometres, we achieved fuel savings of more than 10% and were thus able to save cash," Andreas Manke (right), fleet manager at Bartkowiak, is pleased to report. The trailer was lowered for 77% of the orders.
For more information on the aerodynamic principle and handling of the EcoGeneration, click here: