A sign of confidence
JCARRION, the Spanish specialist for Europe-wide refrigerated transport, is renewing its fleet with 335 refrigerated semi-trailer S.KO COOL and 70 curtainsider semi-trailer S.CS.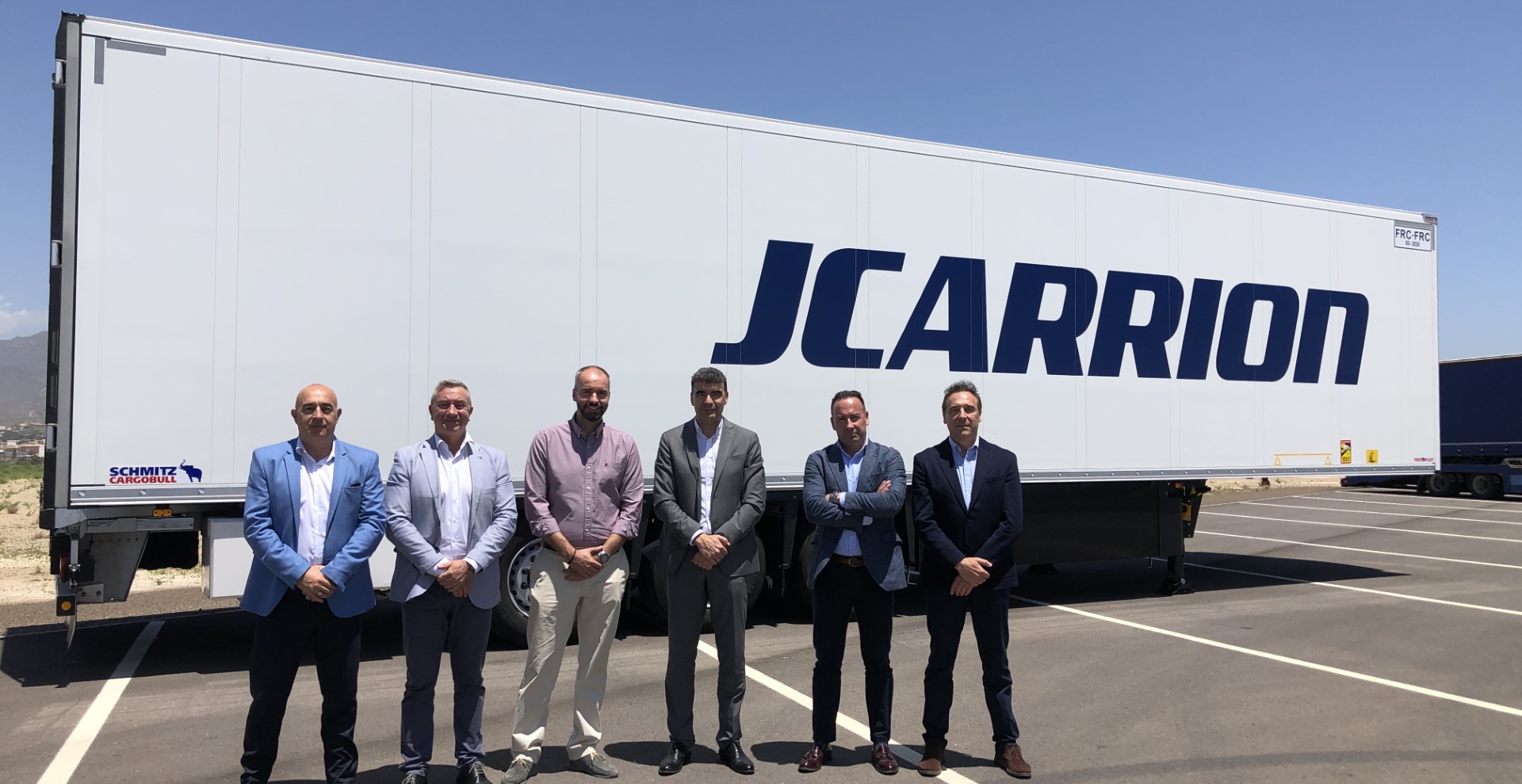 Professionalism and experience in refrigerated transport
Transporting fruit and vegetables as well as fresh produce across Europe requires not only professional and experienced staff, but also high-quality, state-of-the-art vehicles. The transport service provider JCARRION from Almería in Andalusia is therefore relying on smart refrigerated semi-trailers and curtainsiders from Schmitz Cargobull to renew and expand its fleet.
The sheer number alone is impressive: the Spanish company will be putting a total of 405 Schmitz Cargobull vehicles into service in the coming years. Of the 335 S.KO COOL refrigerated semitrailers, 135 are already on the road in Europe. JCARRION has also ordered 70 S.CS curtainsiders. Pedro Morales, Deputy General Manager of JCARRION, is equally impressed with the vehicles and the value-added services provided by Schmitz Cargobull: "This is the first time we have entrusted Schmitz Cargobull with the renewal and expansion of our fleet and we are very satisfied. For us, as a specialist in refrigerated transport with more than 40 years of experience, having a strategic partner like Schmitz Cargobull, which offers high-quality products and value-added services, is crucial for our continued growth in an environment as competitive as the current one."
The S.KO COOL ordered by JCARRION, use instead of the standard 60 mm thick wall panels, only 45 mm thick panels, which again reduces the tare weight in favor of the payload. Mono and MultiTemp refrigeration machines from Schmitz Cargobull provide the right cooling for every transport. In addition, the manufacturer's own TrailerConnect® telematics system with position and temperature sensor is fitted as standard: "In a market situation where data analysis is becoming increasingly important due to the digitalization of companies, it is a qualitative advantage to be able to offer our customers a system with which they can monitor their fleet as standard," explains Javier Espliego, Key Account at Schmitz Cargobull Ibérica. The S.CS curtainsider semitrailers are also equipped with Schmitz Cargobull telematics as standard and can transmit position and technical data to the control center in real time. The height-adjustable VARIOS body is certified according to DIN EN12642 XL. The roof tarpaulin is reinforced with SAFETY ROOF and the side tarpaulins are equipped with a wire mesh for theft protection.

Walking together into the future (from left to right): Javier Espliego, Key Account Schmitz Cargobull Ibérica, Miguel Iglesias, Sales Manager Schmitz Cargobull Ibérica, Alin Madalin Mitre, Fleet Management Transportes J. Carrión. S.A.U, Pedro Morales, Deputy General Manager Transportes J. Carrión, S.A.U., Luis María, Cargobull Finance Manager, Diego Quintanilla, Regional Manager Schmitz Cargobull Ibérica.