Best friends
One-stop shop - that could be said to be the slogan for the partnership between J.S. Logistics from Kirkel in the Saarland region of Germany, and Schmitz Cargobull.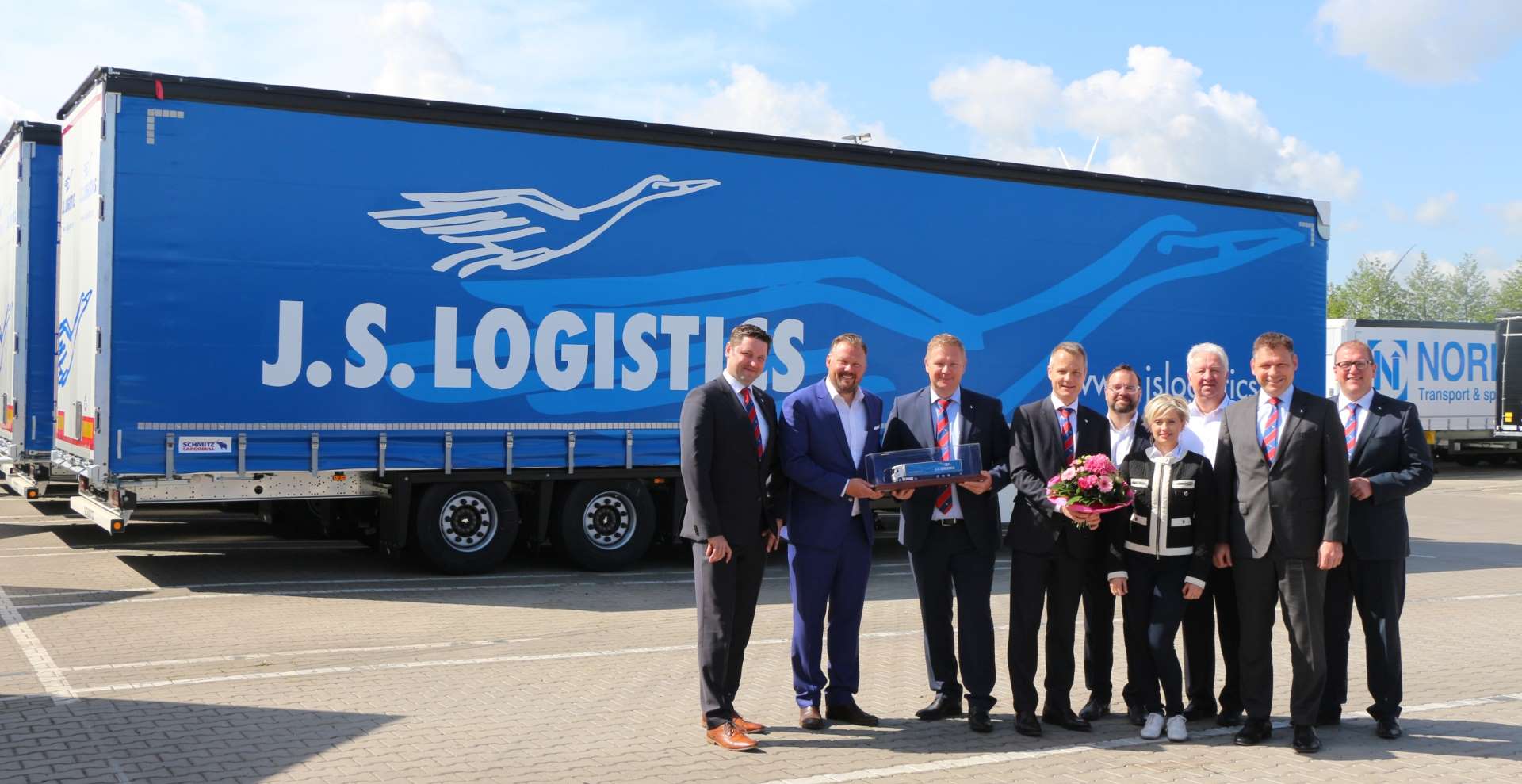 An extra-special working relationship
Since the company was founded in 1997, its founder and owner, J?r?me Sch?ssler, has ordered around 200 trailers from Schmitz Cargobull. And this year alone, it has added a total of 20 new curtainsider semi-trailers S.CS MEGA EXECUTIVE trailers. The EXECUTIVE package also includes the TrailerConnect telematics system, a tyre pressure monitoring system and Full Service for trailer and tyres.
When you ask Jerome Sch?ssler what keeps bringing him back to Schmitz Cargobull, the native Saarlander explains: "It is the full package of product quality, service and advice that makes Schmitz Cargobull so indispensable for me." And this doesn't just apply to the good times: "If we have ever encountered any problems during the past two decades, we have always been able to address them openly and Schmitz Cargobull has always done everything in its power to sort things out for us."
The company based in Kirkel, which lies in the border region between Germany, France and Luxembourg, dispatches 500 units every day and specialises particularly in the automotive, chemical and consumer goods industries. On behalf of its customers, J.S. Logistics also values professional, hassle-free customs processes for transport jobs overseas. Contract logistics is an important pillar in this area. As part of this concept, the company's subsidiary J.S. Industrieservice deals with transport and processing from acceptance of goods to the factory gates, and also provides its own staff to ensure a seamless flow of materials in-house.
This strategy has seen J.S. Logistics grow to become a logistics full service provider, a one-stop logistics stop. It is therefore no surprise to learn that Sch?ssler is very impressed with Schmitz Cargobull's EXECUTIVE complete package: "As they say: birds of a feather flock together."