Investment protection through Full Service
The partner companies Transportes Orlando Ferreira and Transportes Anjofer, which are based in Marteleira in Portugal, are convinced of the advantages of Schmitz Cargobull's Full Service contracts.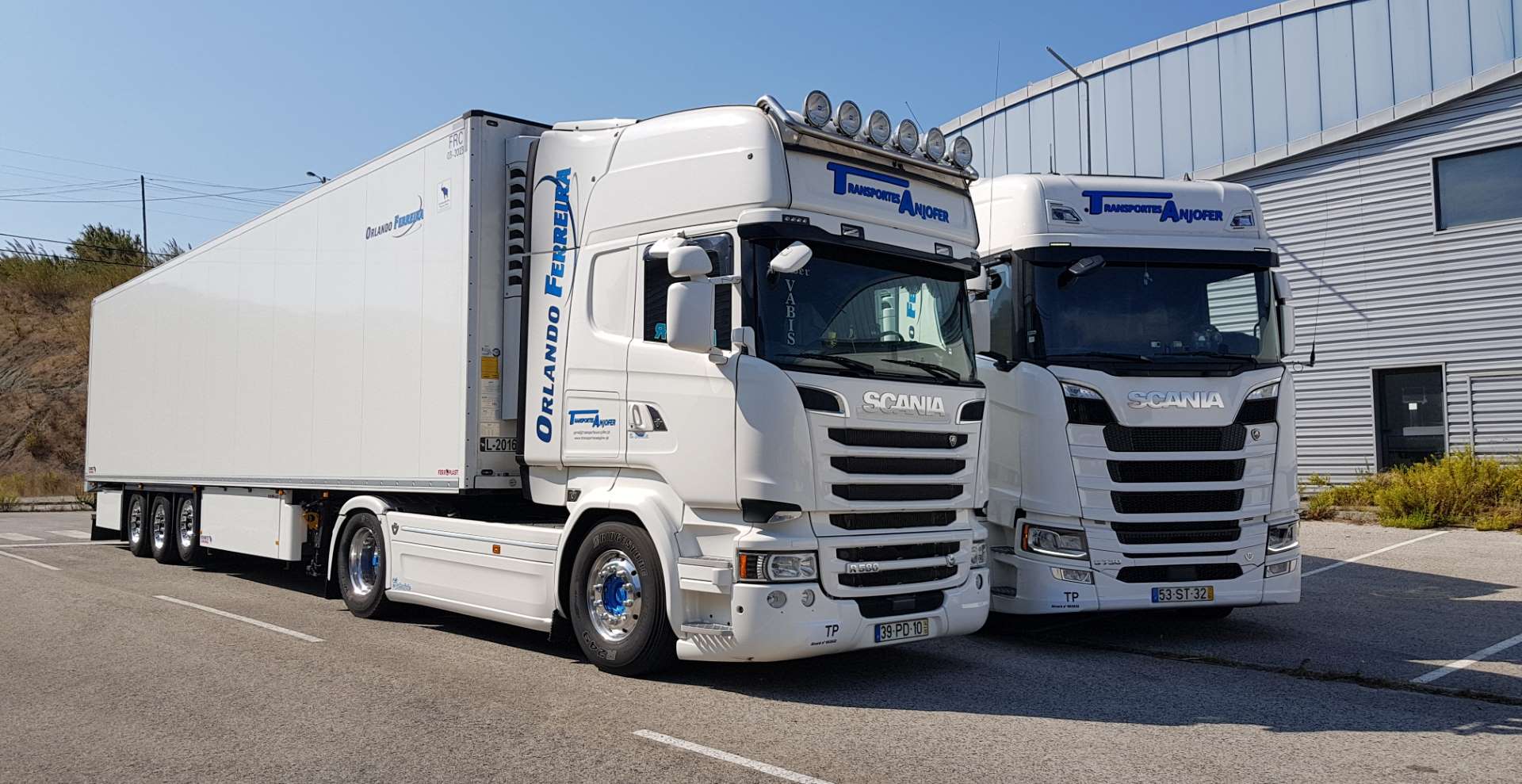 Investment protection through Full Service
Quality, speed and safety - these are characteristics that are certainly very attractive to any refrigerated logistics company. For the Portuguese partner companies Transportes Anjofer and Transportes Orlando Ferreira, these attributes even belong to their brand essence. No matter whether vegetables, fruits or flowers, frozen goods, pharmaceuticals or even works of art: everything should arrive at its destination punctually, safely and in first-class quality.
Mr. Orlando Ferreira, one of the owners of the two partner companies, knows that first-class quality does not happen overnight. "We have been on the market since 1989. We started out with general cargo transports and then gradually switched to temperature-controlled transports over the years," he recalls. In 2006, the specialisation in high-quality refrigerated transport began.
To ensure that the promise of quality becomes reality, the Portuguese have a young fleet of trucks and 60 FRC-certified trailers, all of which come from Schmitz Cargobull. "We have relied on trailers from Schmitz Cargobull right from the start," says Mr. Ferreira. In most cases, of course, these are Reefer S.KOs in the MonoTemp or MultiTemp version. The most recent purchase at the end of 2019, though, was two curtainsider semi-trailers S.CS.
However, it is not just the technical quality of the trailers that impresses the refrigerated logistics company in the Iberian Peninsula. "We also have complete confidence in Schmitz Cargobull's Full Service contracts," says Mr. Ferreira. This is no accident: "We have been using Schmitz Cargobull's service partner network in our region for many years and have always been very satisfied," explains the Managing Director. So it was only natural to think about Schmitz Cargobull's Full Service offer. Mr. Ferreira has not regretted his decision to opt for Full Service: "The Full Service protects my investment in the trailers and in the end my customers benefit the most from it, because we have never had to deal with quality problems such as sudden breakdowns or long downtimes."
No matter whether trailers, financial services, workshop services, telematics or Full Service contracts – the refrigerated logistics company in Marteleira relies on the qualities of the blue elephant.