Local and regional specialists
In retail logistics, the Pfenning Logistics Group supplies many grocery stores in Germany. The goods are transported in Schmitz Cargobull semi-trailers. The decade-long partnership is reflected in several innovations on the semi-trailer.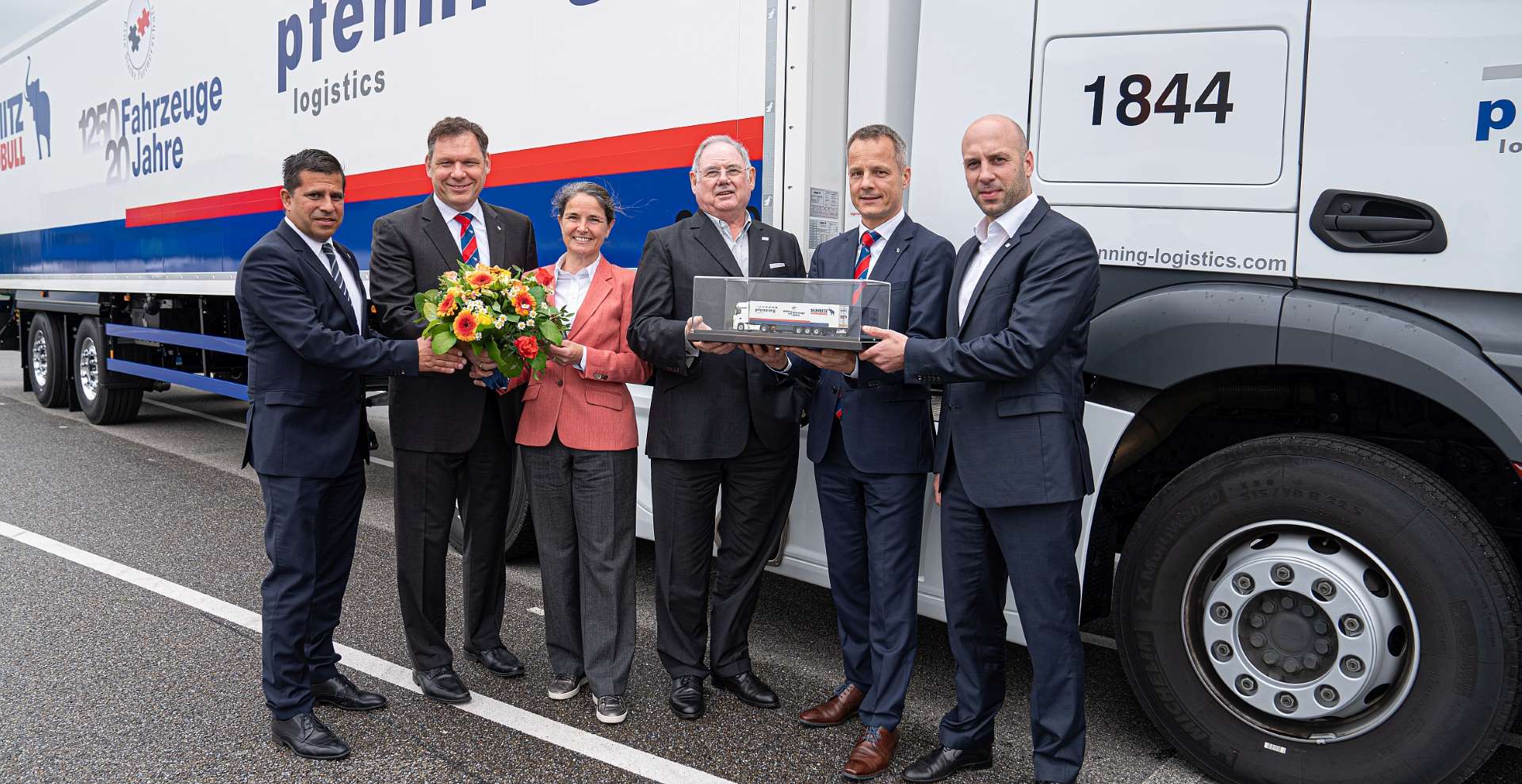 Implementing ideas together
Small streets, narrow approach roads or driveways - distribution transport has to battle with many minor difficulties and a few major challenges. What is needed here is inventive talent and ideas, so that goods can be quickly delivered to every store. As an expert in the field of retail logistics, Pfenning Logistics is permanently occupied with finding the perfect vehicle for its deliveries. The medium-sized full-service provider, headquartered in the Baden-W?rttemberg town of Heddesheim, has been so successful in this respect that the company employees a workforce of 3,700 across a total of 90 sites in Germany. With a fleet of 800 trucks and a total storage space of 330,000 square metres, the company now caters to customers in the retail trade as well as in many other economic sectors.

As customer requirements also vary greatly in retail logistics, Pfenning Logistics has again specified S.KO box body semi-trailers of different lengths in its latest order from Schmitz Cargobull. The fleet now includes 25 new 11m power-steered two-axle S.KO box body semi-trailers and 30 new 13.6m S.KO box body semi-trailers. "In recent year, our customers' loads have become increasingly heavy. The percentage of beverage-related work is rising. We simply need a second axle for this," explains René Günzel, Fleet Manager at Pfenning Logistics.

Partnership in implementing new ideas has been a tradition between the two companies for some time, enabling them to consistently meet customer requirements. The best example of this is the joint development of a through-loading trailer for temperature-controlled transport, 200 units of which Schmitz Cargobull has already delivered to Pfenning Logistics. The combination consists of a truck with an M.KO body and the Z.KO central axle trailer. What is special about this is an additional roller shutter at the rear wall of the trailer as well as an integrated, fold-out loading tail-lift. This optimises loading and unloading processes, at the same time increasing work safety and load safety.

1,250 semi-trailers for Pfenning Logistics
Pfenning Logistics and Schmitz Cargobull have been partners for more than 20 years. During this period, Schmitz Cargobull has delivered a total of 1,250 semi-trailers to Pfenning Logistics. Only recently, the company ordered a further 55 two-axle semi-trailers for fresh food equipped with a lift axle, which will result in a total inventory of more than 250 power-steered trailers.