Fresh on arrival
STI Freight Management is investing in the latest generation of S.KO COOL box body semi-trailers and is planning to gradually equip its entire fleet with the new Smart Trailer technology.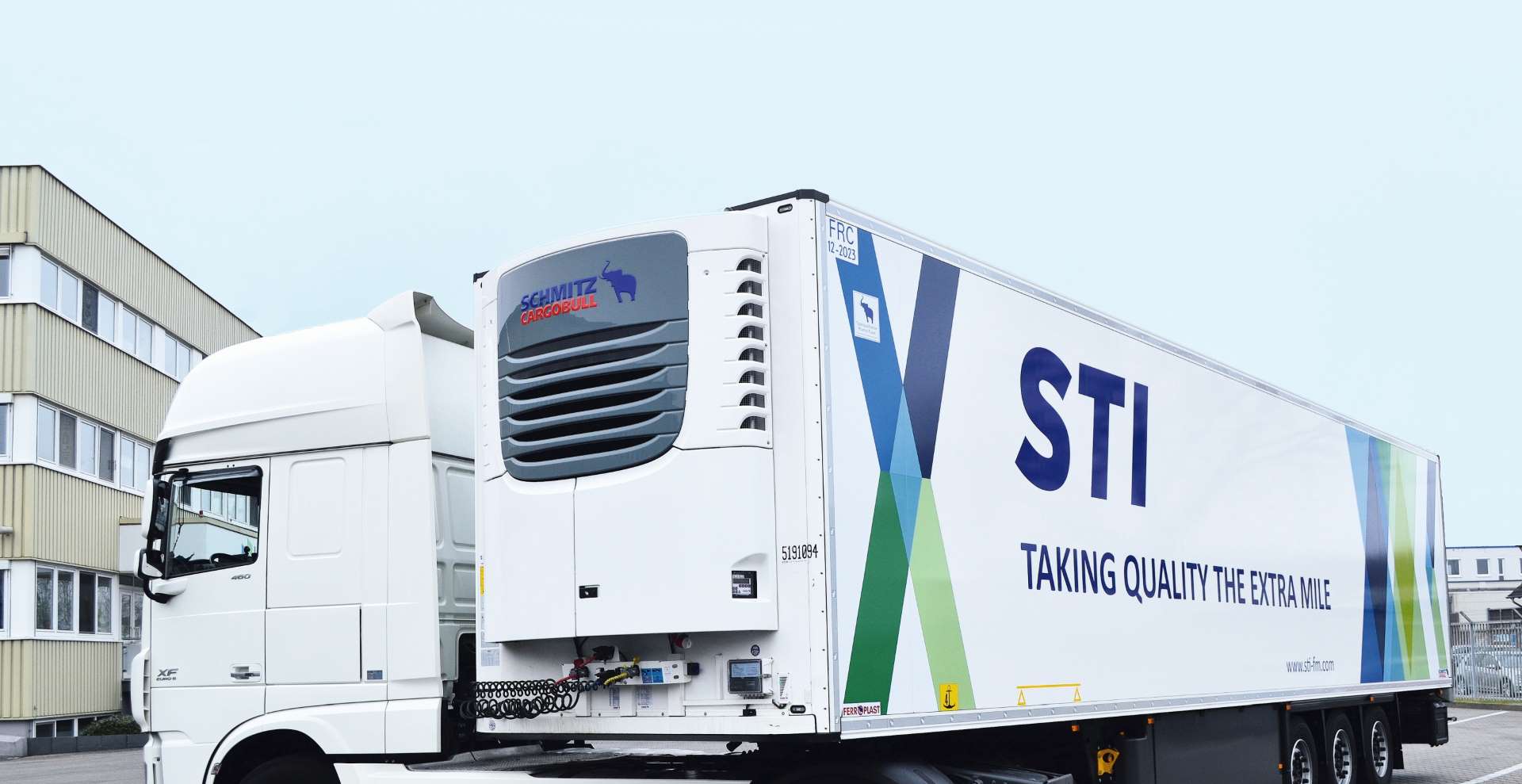 Pharma and food transport - fast, safe, efficient
Quick, efficient and safe - these are the values pursued by Duisburg-based STI Freight Management for its work in temperature-controlled transport. "This is the only way that we can guarantee that sensitive pharmaceutical products and foodstuffs arrive at customers fresh and in perfect condition," explains Oliver Exner, Senior Manager Operations Road.
The company has been successfully applying this philosophy since it was set up in 1983. It has since grown to more than 220 employees across 12 sites. Schmitz Cargobull recently began helping the Duisburg company to live up to its quality promise with cutting-edge transport solutions. STI's fleet includes 30 of the latest generation of S.KO COOL refrigerated semi-trailers, including the extensive EXECUTIVE complete package and all the relevant transport certificates, such as HACCP, ATP and Cemafroid. "With their innovative Smart Trailer telematics systems, the trailers allow us to provide versatile and secure fully and partially loaded temperature-controlled transport between -30 and +25 Celsius," explains Exner.
Thanks to the Smart Trailer technology in Schmitz Cargobull's TrailerConnect telematics system, STI is able to track and control its valuable freight as it makes its way through Europe. A temperature recorder also provides the company with the assurance that sensitive freight remains at the appropriate temperature. The trailer's mileage (km) is calculated using a high-precision odometer, which still works even when the EBS cable is not plugged in. "When this is combined with the acceleration sensor in the telematics control unit, we can clearly identify and document semi-trailer movements and downtime," adds Exner.
Another highlight of the S.KO COOL EXECUTIVE is the trailer's telematics-controlled door locking system. "This is essential on long journeys through Europe to prevent the theft of valuable goods," continues Oliver Exner. The locking system is hidden in a recess in the rear wall frame and connected to the telematics control unit. As a result, it can be operated via the cooling unit's control but can also be activated using the beSMART smartphone app or the telematics portal in the office.
STI's Senior Manager for Road Operations is fully convinced of the benefits of Schmitz Cargobull's Smart Trailer concept: "We are currently in the process of gradually switching over our entire fleet to this new vehicle technology, so that soon all our 150 trailers will share the same high standard of quality offered by the latest generation of refrigerated trailers."