Strategic decision
The Spanish transport and logistics company TAE Transports i Serveis integrals is reinforcing its fleet with 40 S.KO COOL SMART reefer semi-trailers with the EXECUTIVE PLUS package and is therefore once again relying on Schmitz Cargobull technology and services.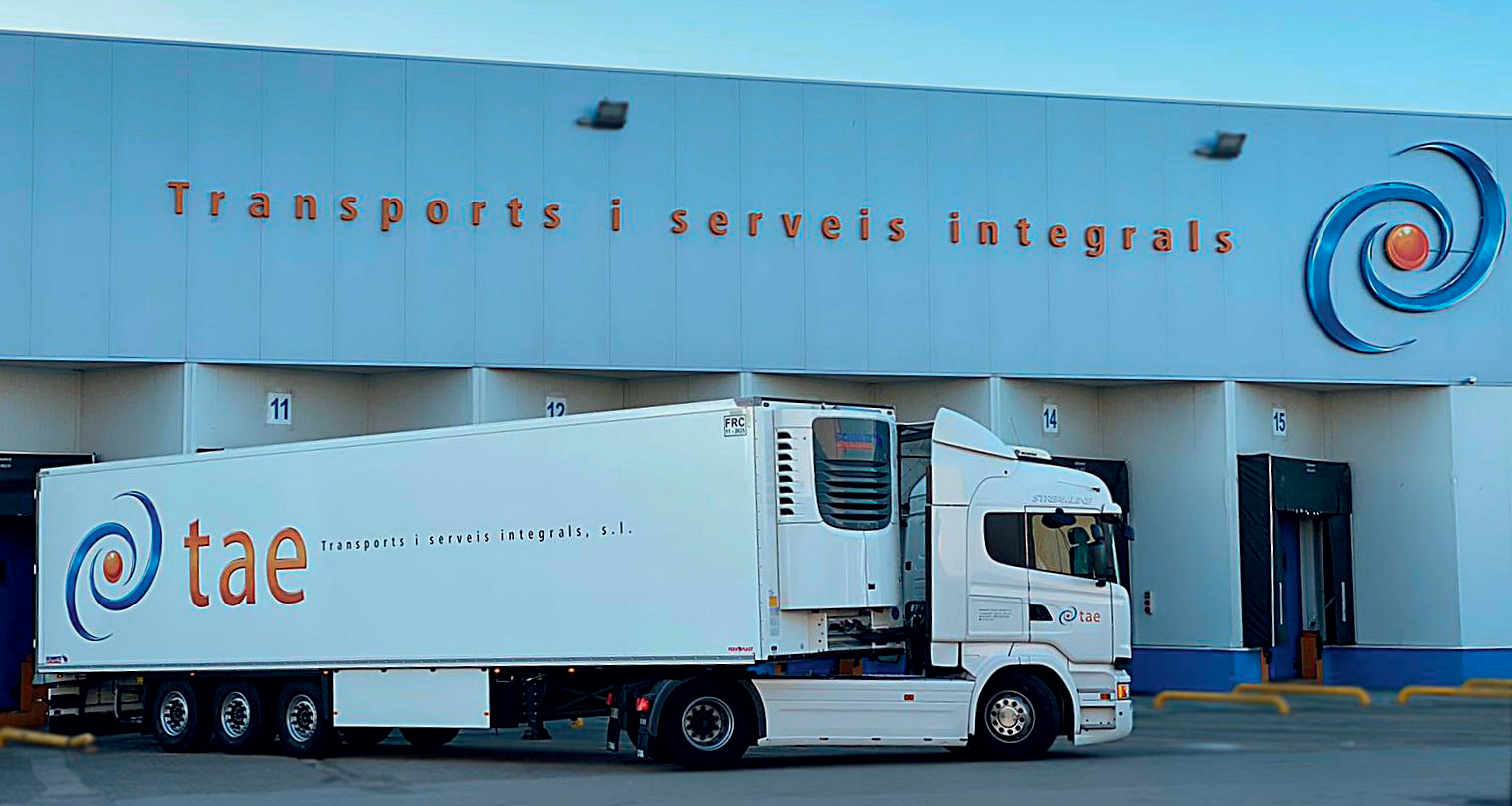 stablished in 1996, TAE has a fleet of more than 200 vehicles, most of which were supplied by Schmitz Cargobull. The two companies have been working closely together for more than 15 years. In the past decade, TAE has bought all of its vehicles from the German manufacturer. Miriam Pérez, the managing director at TAE and daughter of the company's founder, Eladio Pérez, explains: "A company like ours is active on a national and international scale. That is why we need a strategic partner who can help us to respond to our customers' needs.Schmitz Cargobull vehicles are equipped with the latest systems equired by the market, and the brand's strong customer focus is also in line with our own values."
Here at TAE, we strive for one thing above all else: maximum customer satisfaction. "That's why we respond to all of our customers' individual needs," explains Pérez. 'Nothing is impossible' is the motto of the Catalan company, based in Mercabarna near Barcelona. The logistics expert explains that speed, responsibility and punctuality form the basis of efficiency at TAE. The success of the past few years demonstrates that this approach is very popular with our customers.
TAE is impressed by the quality of the trailers which are produced in Zaragoza and by the services provided by Schmitz Cargobull. All S.KO COOL SMART semi-trailers feature the EXECUTIVE PLUS package. This includes the latest generation S.CU transport cooling unit, which consumes up to ten percent less fuel, and the latest generation of the TrailerConnect® telematics system, which Schmitz Cargobull offers at an attractive rate. "Thanks to the telematics system, we have a whole host of valuable information that enables us to make sound business decisions and optimise our fleet management. This helps us to be profitable and competitive, and offer our customers added value," says Juan Rincón, Operations Director at TAE.
He explains, for example, that the GPS tracking system connected to the telematics system enables the company to find the shortest and most affordable routes for its customers. "We are also able to provide our customers with reliable information about the condition of their goods at any time," says Rincón. As a refrigerated logistics provider, this gives TAE an added bonus over its competitors. "We transport sensitive products like fruit and vegetables or pharmaceuticals in a temperature range between -30 and +30 degrees Celsius. In this case, the customer wants to know that their goods will be arriving at their destination in prime condition," explains the refrigerated logistics expert.
All TAE reefer semi-trailers therefore have to comply with the strict international ATP requirements for the cross-border road- based transportation of refrigerated products. This is the only way to make sure that the refrigeration chain is observed and that traceability and hygiene can be guaranteed when transporting these products. To do this, the Spanish company is supplied with data by Schmitz Cargobull's TrailerConnect® telematics system. Important information is transmitted to the logistics centre in Mercabarna in real time, 24 hours a day, where it is then monitored and analysed by experienced logistics managers.
The EXECUTIVE PLUS package by Schmitz Cargobull offers more than just first-class trailers, cooling units and telematics products. The customer can count on Schmitz Cargobull round the clock for all of its services, including repairs and breakdown services.