Tested and approved
As one of several practical testers of the S.CS EcoFLEX curtainsider, a Schmitz Cargobull EcoGeneration vehicle, Hans Wormser AG, from Herzogenaurach, was able to confirm the aerodynamic vehicle's savings potential of up to 5%.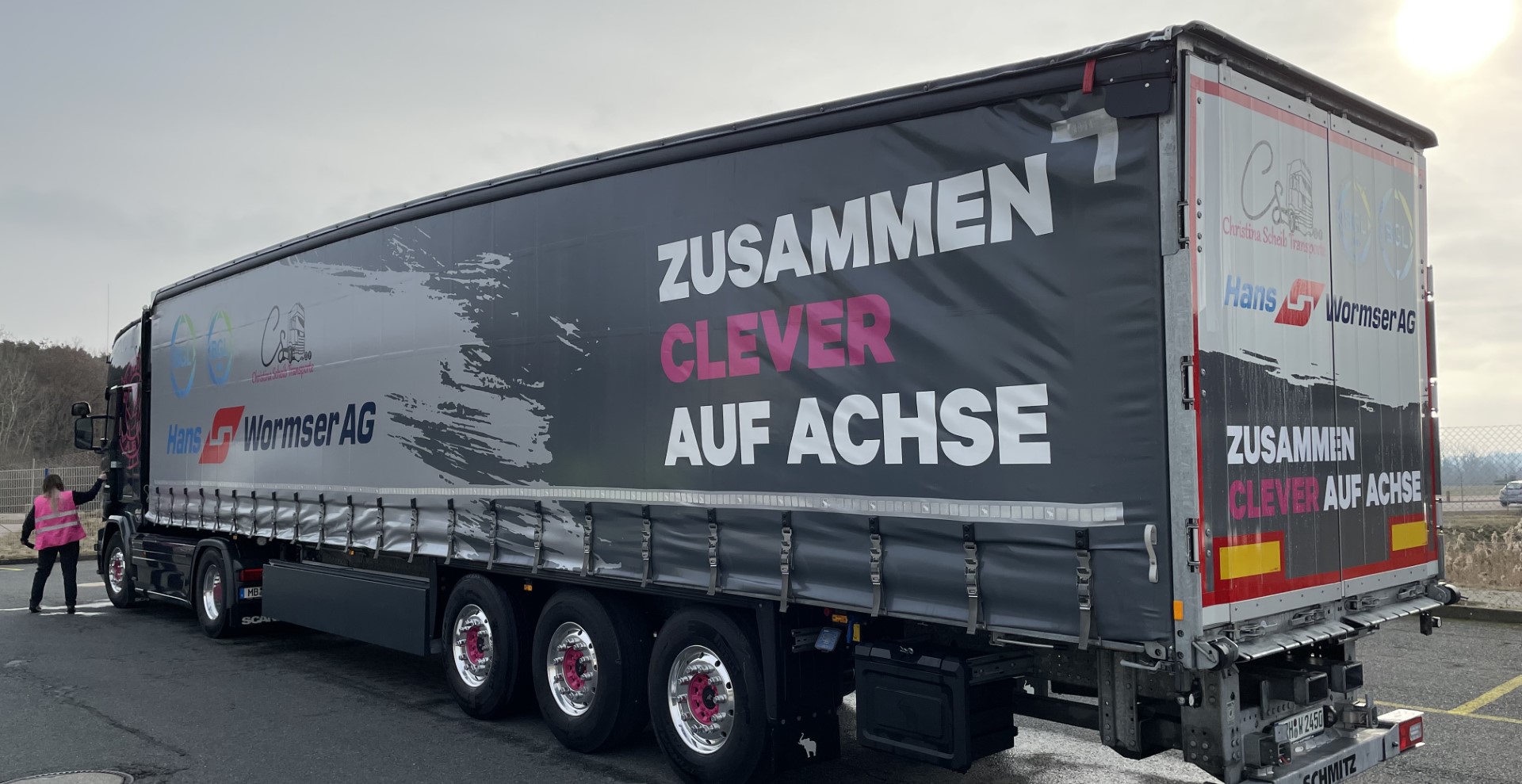 After six months of fleet use, it was clear that the vehicle was convincing in terms of flexibility and sustainability. Christina Scheib, subcontractor of Hans Wormser AG, and known to many through the TV-series "Asphalt Cowboys" is frequently on the road with the EcoFlex and is impressed by the savings, as are CEO Martin Nether and commercial vehicle service manager Michael Hoffmann.
"The EcoFlex keeps its promise," says Martin Nether, chairman of the board of the logistics service provider, "we are convinced by the ease of use and the fuel savings. We will definitely include this type of vehicle in our portfolio and have already ordered several vehicles."

"The fuel savings always depend on the driver, the route profile and the load condition; I manage the five percent even in the mountains," Christina Scheib reports from daily use.

The concept of the liftable rear of the new EcoGeneration gives the trailer an aerodynamic shape and reduces air resistance. It makes it easy to raise the trailer if it is loaded up to the roof. Especially for weight transports, this concept offers high savings potential without additional expense. And all this without significantly changing the trailer functionalities, the transport performance and the usual handling. In terms of high sustainability through maximum fuel savings, the increase in efficiency and the effectiveness of the aerodynamic body are not offset by expensive, damage-prone add-on parts.