Corporate responsibility
Schmitz Cargobull's success is built on our qualified and committed employees. One of our most important responsibilities is to help train these staff, integrate them into our company and retain them as long-term employees at Schmitz Cargobull. That is why employee development is a central aspect of our corporate strategy.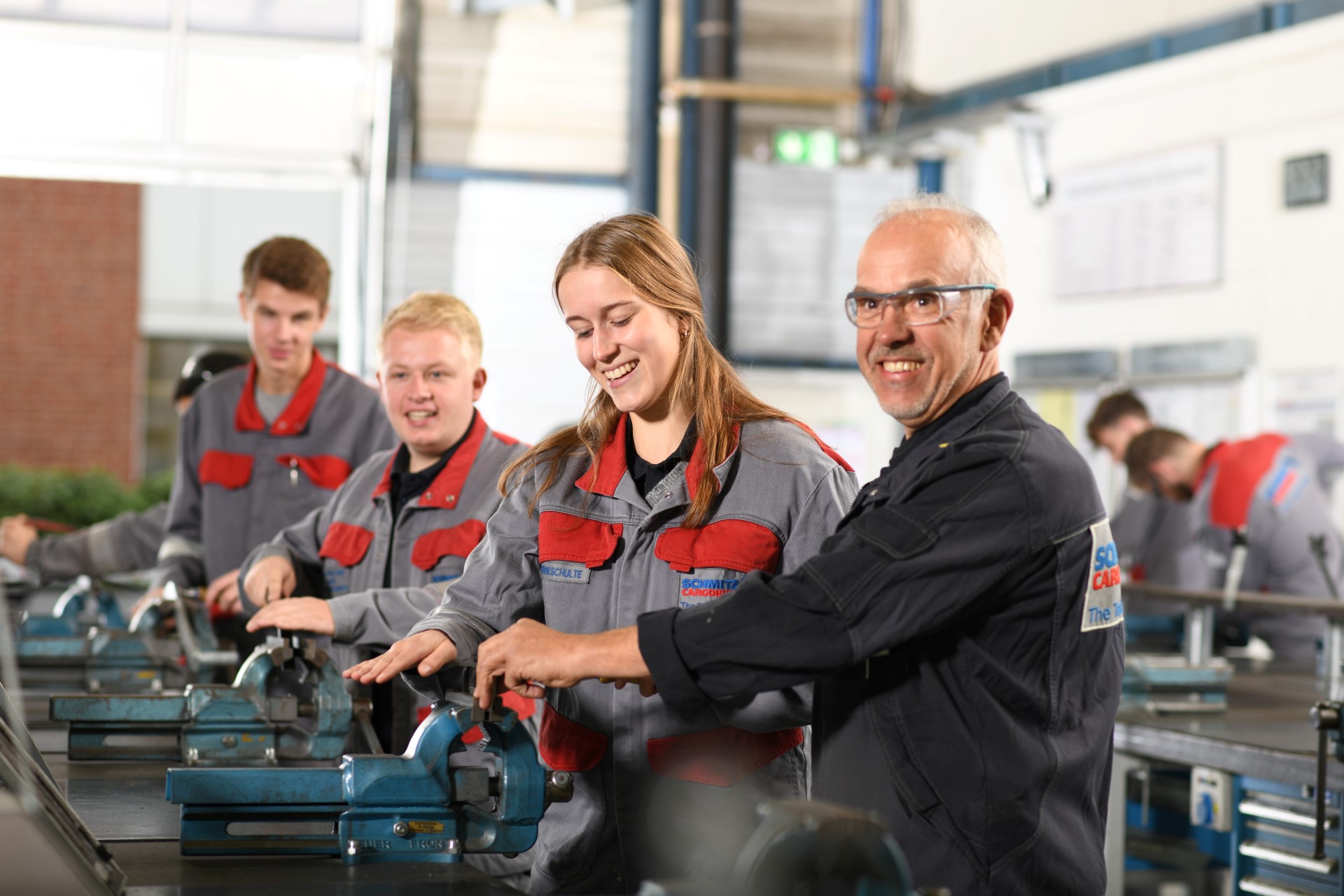 Qualified and motivated employees
Qualified and motivated employees are a key element for the long-term success of Schmitz Cargobull. We have currently launched two new initiatives for the further development of our employees.
Professional expertise

Our specialist departments offer a wide range of measures to expand your professional expertise. From extra-occupational studies to IT training and forklift licences, our employees benefit from a wide range of offers tailored to their needs.

Leadership competence

In the area of leadership development, we take a variety of approaches. We offer individual measures as well as specific programmes for managers in the industrial and commercial sector or development programmes for young as well as experienced managers.

Further education offer

The entire range of further training is combined in the company-wide learning management system "CargobullCampus". This platform makes the learning opportunities transparent and bookable for all employees. In this way, learning processes are standardised throughout the company and learning materials and interactive exercises are made available digitally.
Investing in a new world of work
We are specifically setting the tone for the new working world with the Smart Work initiative. Schmitz Cargobull has invested in equipment for its employees, and mobile working has become an integral part of their working lives. New room concepts are also being developed at various locations to take more account of communication, coworking and work-life balance.
To sustainability report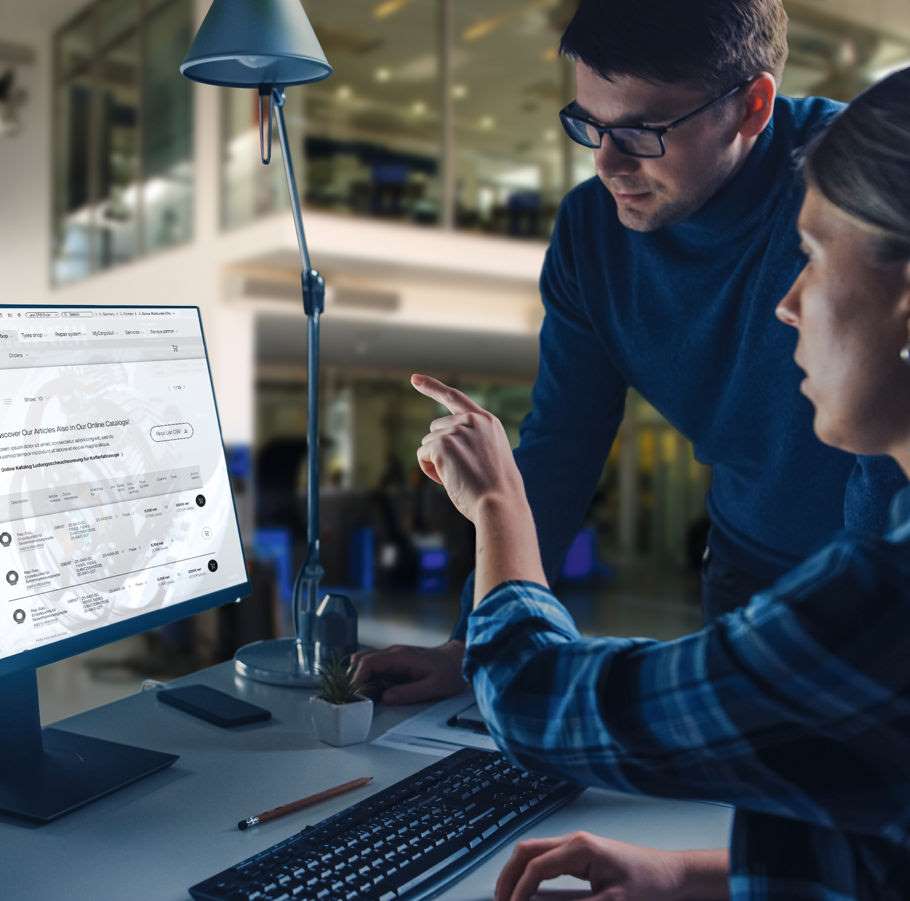 In a current digital factory planning project, we are developing the workplace of the future with the help of digital tools. The project accompanies the construction of a new assembly line at the Vreden production site, which is scheduled to enter into operation at the beginning of 2025. The project investigates means of minimising physical stress and preventing occupational safety risks as early as the workplace design stage, while taking into consideration the employees' differing ergonomic requirements.
The immersive planning in virtual reality allows us to simulate workplaces during the early planning stages to derive the optimal workplace design. Assembly processes are analysed and deficits in critical areas are visualised. Employees can experience and actively contribute to the design of their future workplaces. The findings from this approach to site planning will be transferred to other sites.
Occupational safety and health protection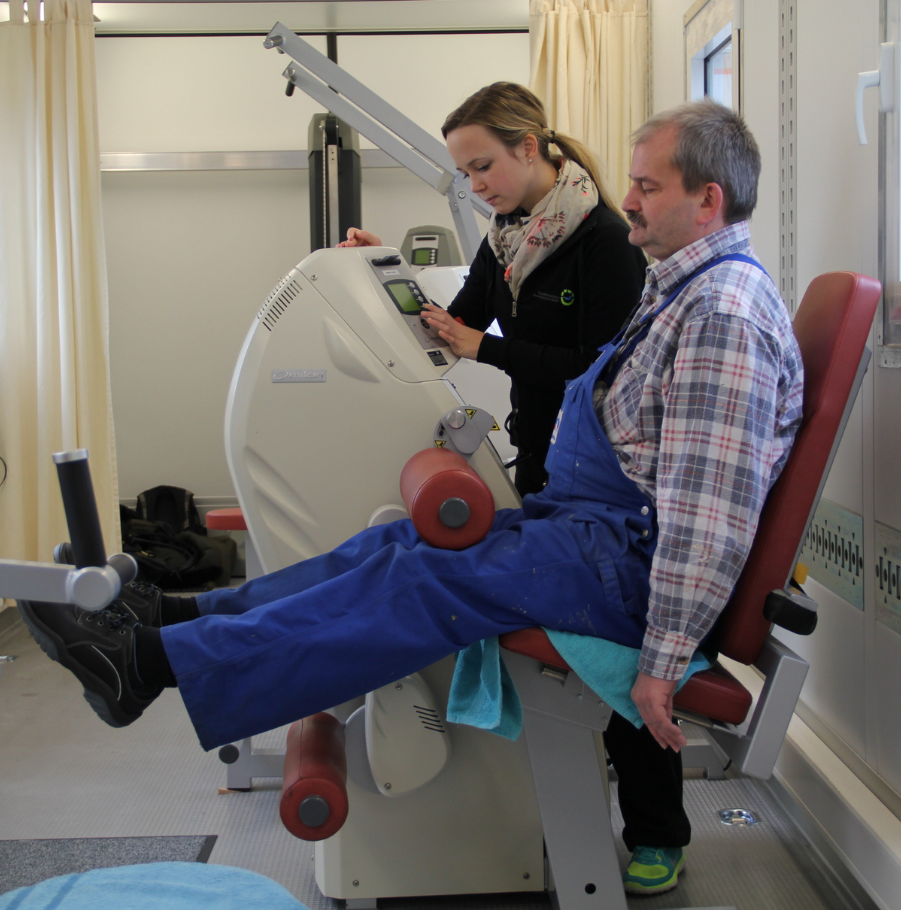 Award for effective health management
For Schmitz Cargobull, occupational health and safety is an important part of the company's policy. The cornerstone for improving occupational safety and health protection is our "Vision Zero Accidents - Healthy Working" concept. With this concept, we want to create a culture of prevention in the company that ensures both safety and health as well as employee satisfaction.
Responsibility for the supply chain
Our suppliers are selected according to quality, competitiveness and their importance in terms of aspects such as sustainability, innovativeness and resilience.

This might also interest you