People at Our Heart
In future, Schmitz Cargobull's success will remain heavily dependent on skilled and motivated employees. An important milestone on our journey to extending our role as a market and technology leader is to tap into new markets and areas of business. To achieve this, we need highly qualified and dedicated specialists and managers.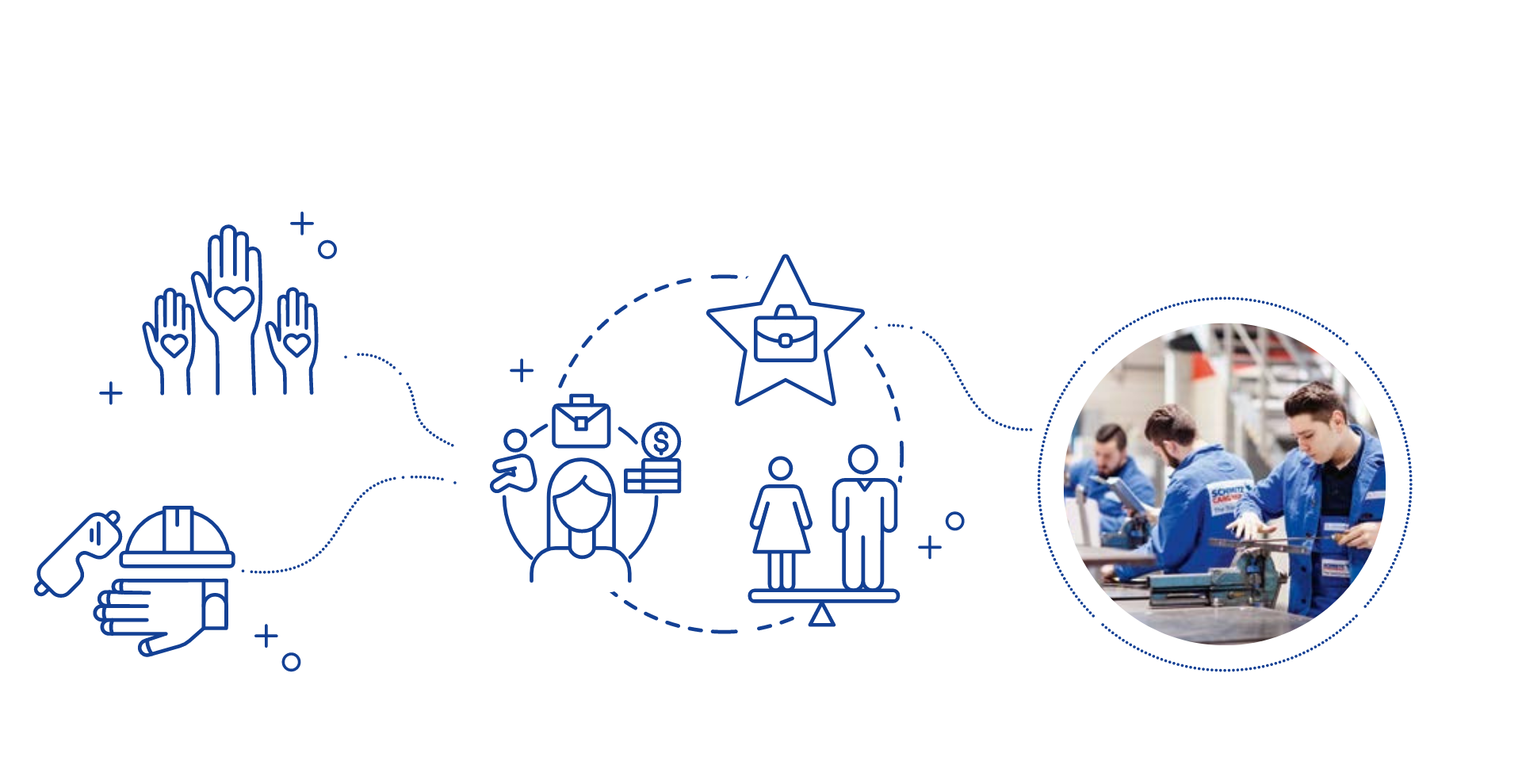 Qualified and motivated employees
Qualified and motivated employees are a central element of Schmitz Cargobull's long-term success. We currently have two new initiatives underway to advance our employees.
Specialist expertise

Our specialist departments offer a diverse range of options for expanding professional expertise. All colleagues benefit from an extensive range of demand-led opportunities, including extra-occupational degree courses, IT training and forklift truck driver's certificates.

Leadership skills

We pursue a wide range of approaches for developing leadership skills. We also offer individual measures, such as specific programmes for managers in industrial and commercial areas or development programmes for both young and experienced managers.

Seminars and language courses

We offer a wide-ranging seminar programme: from discussion management and presentation techniques, time management and self-management to team management and 'New Work'. These are just some of the one to three-day training events we offer to all of our employees. In an international business like Schmitz Cargobull, our employees often communicate with colleagues and customers from other countries on a daily basis.
Investments in the new world of work
Schmitz Cargobull is setting the course for the new world of work with our Smart Work initiative. Remote working, for example, has been a mainstay of our working life since before the coronavirus pandemic. In our Horstmar offices, new space concepts are being developed to take better account of communication, coworking and the work-life balance.
To the Sustainability Report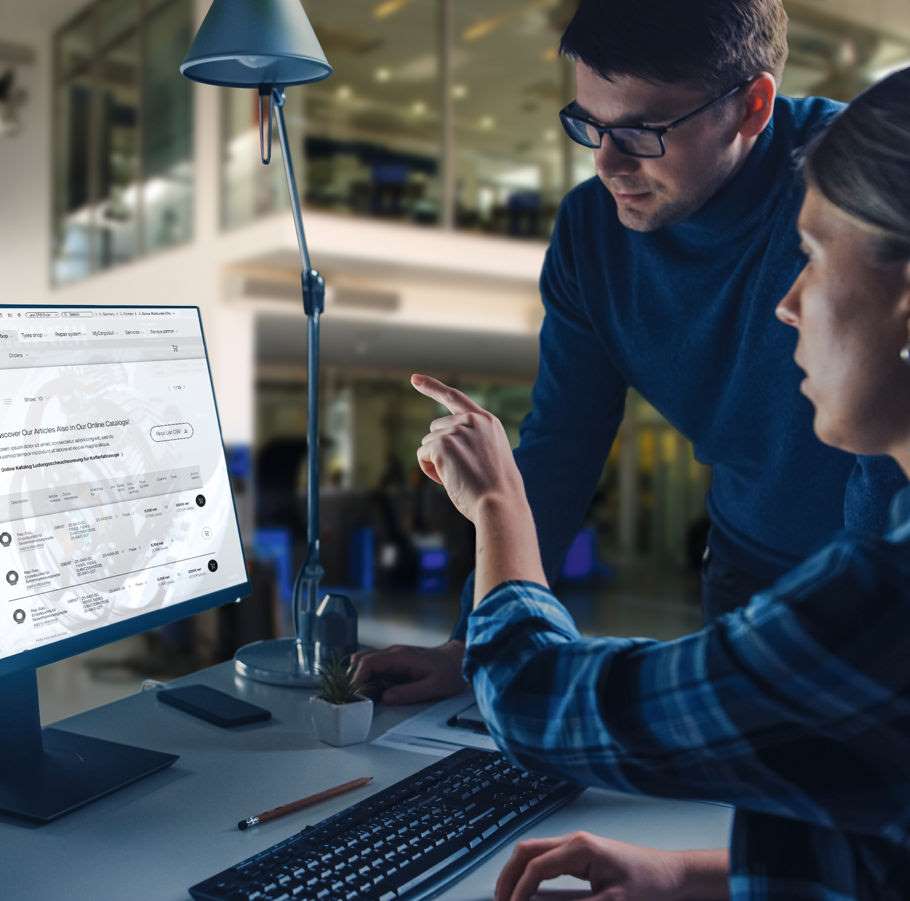 Smart Work – the new working world at Schmitz Cargobull
Occupational health and safety
Health and safety at work is a huge priority at Schmitz Cargobull. Accidents at our production sites are recorded, analysed and allocated measures according to the TOP principle – Technical Organisational, Personal measures. In terms of accident frequency, a distinction is drawn between permanent members of staff and temporary workers to help reveal any accident hotspots or integration problems with new staff from temp agencies (leasing staff) and resolve these. Leasing staff are included in occupational safety KPIs at a rate of 100 %, as well as in preventive occupational safety programmes and healthcare management.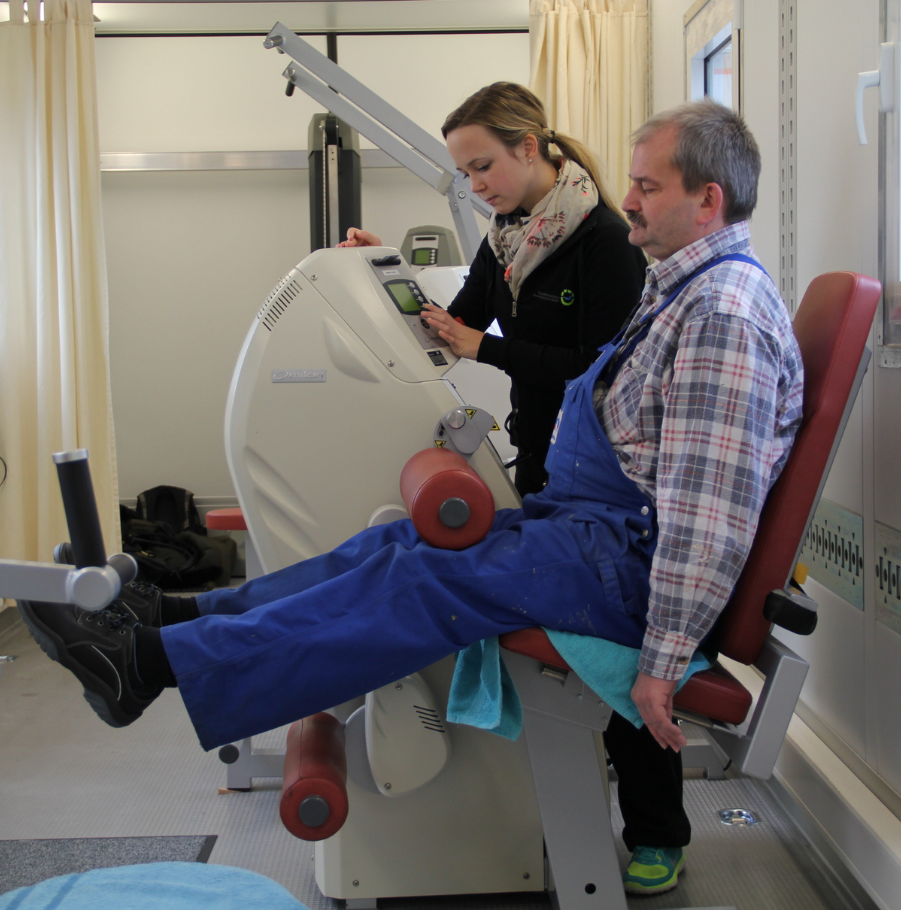 Award for effective healthcare management
Vreden was awarded the Golden Seal for Corporate Healthcare for its performance in corporate health management in 2018. The German Seal for Corporate Healthcare is awarded to the benchmark for corporate health management programmes in accordance with research-based and practice-proven standards. It delivers valuable findings for target-oriented development of structures and services under the corporate health management programme. Bronze, silver and gold seals of approval are awarded. The evaluation process looks at factors such as the holistic and systematic structure of the corporate health management programme, the systematic implementation of comprehensive conduct- and relationship-oriented measures with employee involvement, and healthcare as a responsibility of management.
A smart and passionate company