Logistics Summit
13 - 14 October in Berlin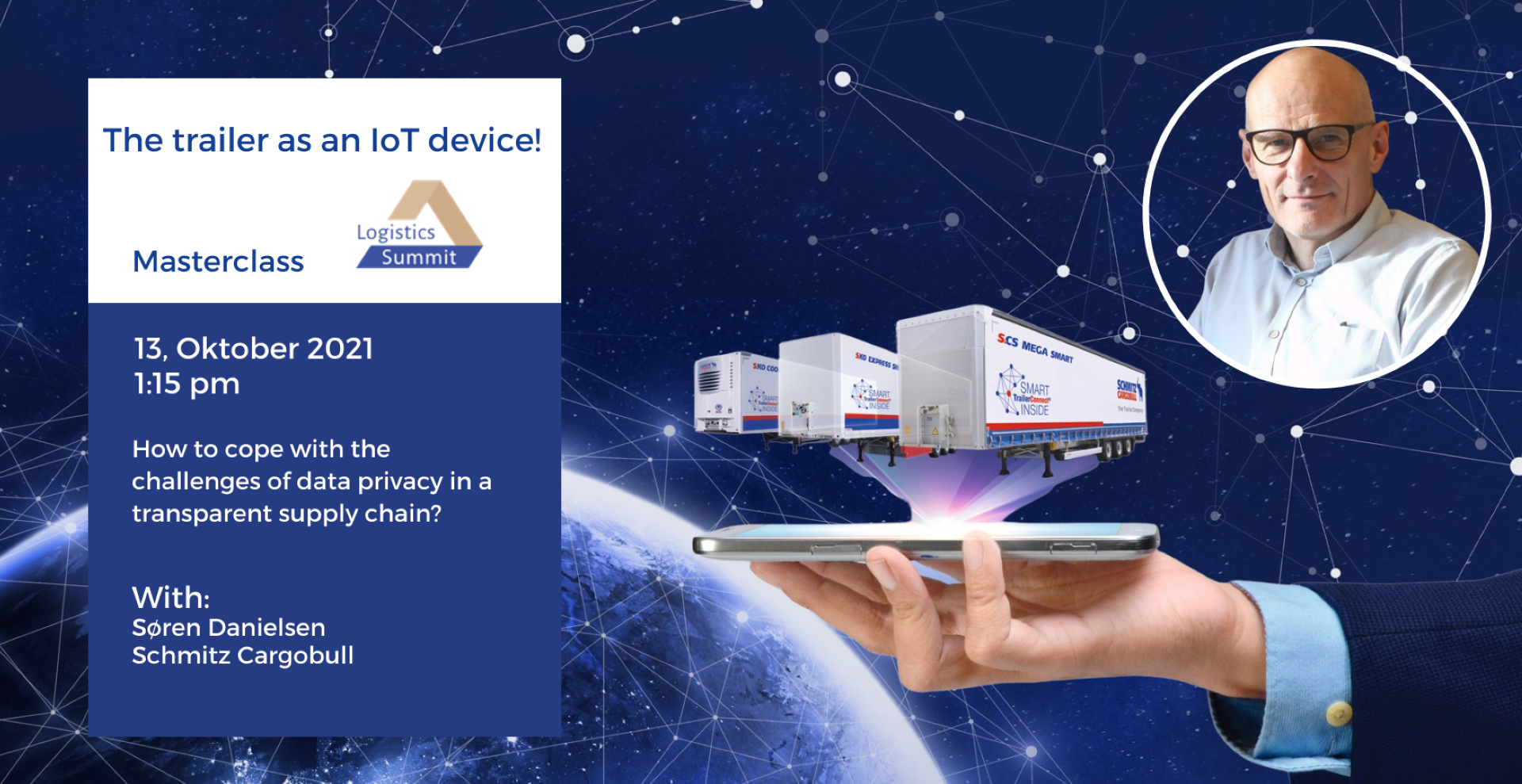 Since 2020, the Logistics Summit has been the new trade fair and conference for digitalisation and innovation in logistics. Started in the most unplannable year in a long time, the Logistics Summit has nevertheless developed into one of the leading trade fairs for innovative logistics experts within a very short time. It takes place annually in October in Hamburg, but this year in Berlin.

In addition to the usual exchange with the leading experts in the respective field, our aim is to create a pleasant atmosphere in which learning and networking is also fun.

The new TrailerConnect® Data Management Center from Schmitz Cargobull will be presented in Soeren Danielsen's masterclass at the Logistics Summit on 13 October at 1:15 pm in Berlin.

You will find Schmitz Cargobull on stand B4.