Generational change
New Schmitz Cargobull S.CU transport refrigeration unit to make its début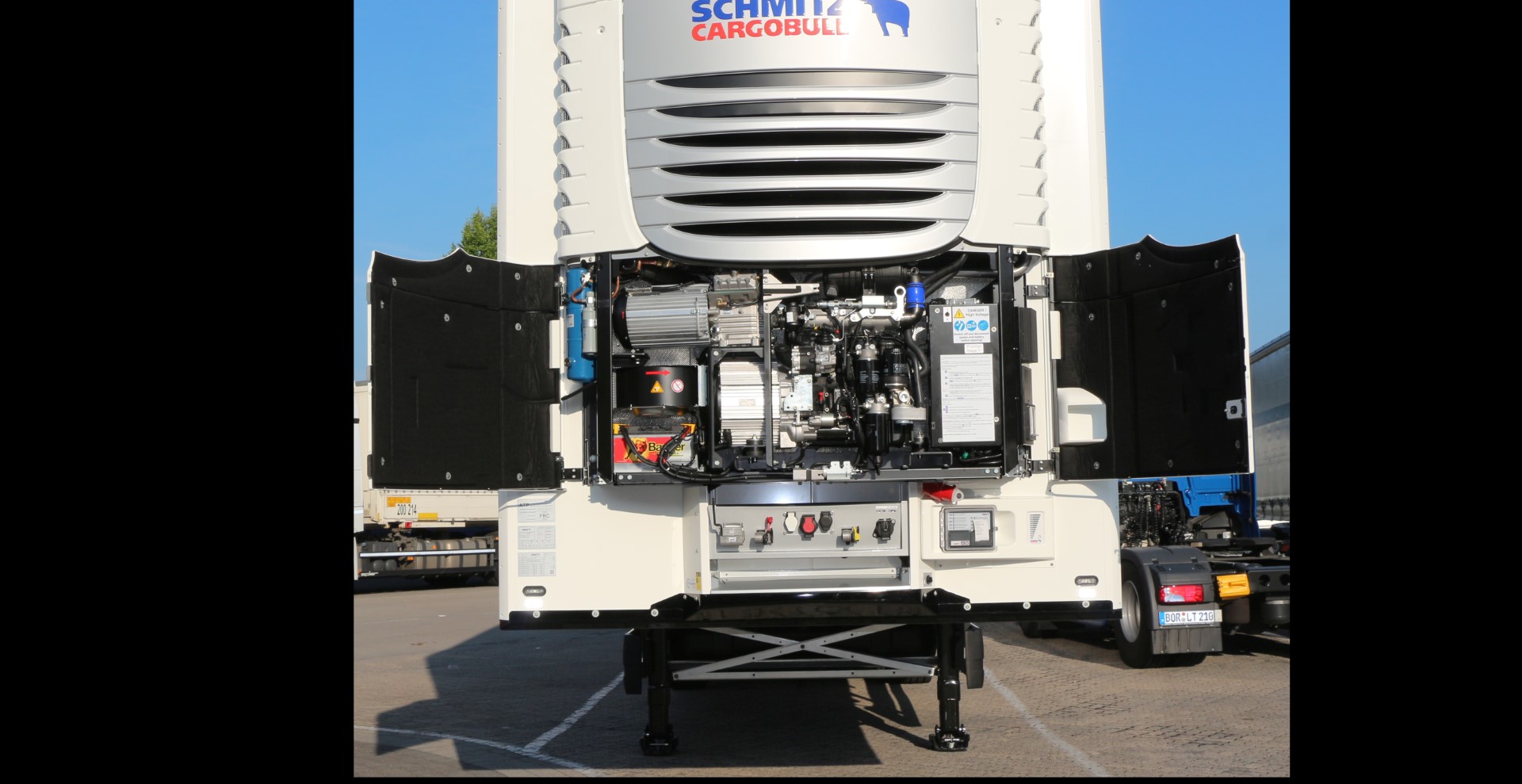 September 2018 – Schmitz Cargobull has enhanced its own refrigeration unit and equipped it with a modern common rail diesel motor. The­ new Schmitz Cargobull Cooling Unit (S.CU) refrigeration unit generation offers the same high cooling performance and precise temperature management while reducing fuel consumption by up to 10%, which has a positive effect on the customer's overall operating costs (total cost of ownership).
New Schmitz Cargobull S.CU transport refrigeration unit to make its début
The latest motor technology with a maximum drive power of 19kW and the optimisation of the Silence Kit has enabled the noise emission to be reduced still further, which is of particular benefit to the driver. In addition, the weight of the new S.CU refrigeration unit has been reduced by 50 kg. The new machine is available in both MonoTemp and MultiTemp versions.
The display on the S.CU has been reworked to meet customer requirements. For example, the presentation of the current temperatures on the new initial screen has been enlarged for better readability. Of course, the previous, comprehensive display can continue to be selected, specifically for service workshops. The menu navigation has been completely overhauled and provided with easily understandable icons (similar to the SmartTrailer). At the customer's request, this software adaptation can also be refitted to existing assets.
The current refrigeration unit with the tried-and-tested prechamber engine also complies with the new Stage V emission regulations, which come into force in January 2019. As a performance-adapted variant specifically for markets with low fuel qualities, this refrigeration unit will be available solely in the MonoTemp version.
The Schmitz Cargobull transport refrigeration unit is one of the best performing cooling units on the market. Since its market launch in 2013, Schmitz Cargobull has already sold over 7,500 units to date.
About Schmitz Cargobull:
With an annual production of around 63,500 trailers and with around 6,500 employees, Schmitz Cargobull AG is Europe's leading manufacturer of semi-trailers, trailers and truck bodies for temperature-controlled freight, general cargo and bulk goods. The company achieved sales of approximately 2.29 billion in the 2018/2019 business year. As a pioneer in the industry, the North German company developed a comprehensive brand strategy early on and consistently established quality standards spanning every level: from research and development, through production and service contracts, to trailer telematics, financing, spare parts and used semi-trailer.


The Schmitz Cargobull press team:
| | |
| --- | --- |
| Anna Stuhlmeier: | +49 2558 81-1340 I anna.stuhlmeier@cargobull.com |
| Andrea Beckonert: | +49 2558 81-1321 I andrea.beckonert@cargobull.com |
| Silke Hesener: | +49 2558 81-1501 I silke.hesener@cargobull.com |
Generational change

Generational change

Generational change Picture 1

Generational change Picture 2