Digital front-runner - Schmitz Cargobull is "Digital- Champion 2021"
Awarded in the category vehicle builder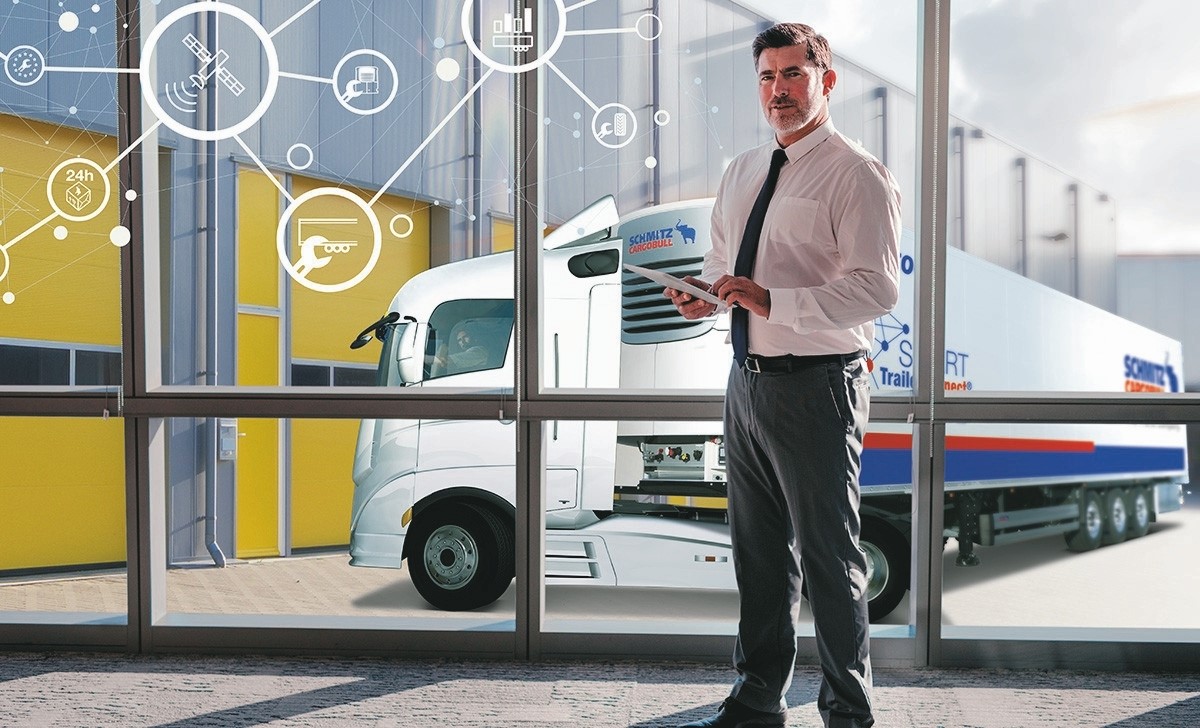 April 2021 - In the "Digital-Champion 2021" study commissioned by Focus Money and Deutschland Test, around 13,000 companies were analysed in the categories of digitalisation, technology and innovation. In the vehicle manufacturer category, Schmitz Cargobull is one of the "Digital-Champions 2021".

"We are very pleased to receive this award, as it reflects the importance of digitalisation at Schmitz Cargobull. As a reliable and innovative trailer manufacturer, we have been offering digital products and services for many years, which ensure the high availability of our trailers. They help our customers to meet the requirements in the transport and logistics industry more efficiently, safely and conveniently. Industrial manufacturing would not be possible without systematic digitalisation in our production network. We are also working intensively to further digitalise our internal corporate processes and to develop new business models with the help of digital data and new information technology," explains Andreas Schmitz, CEO of Schmitz Cargobull.


Conducted on behalf of Focus Money and Deutschland Test
To guarantee the ability to act and be competitive, a modern and functional online presence is becoming increasingly important and is seen as a further opportunity to better survive corresponding crises. The Corona pandemic has brought the topic of digitalisation into even sharper focus in general. Against this background, the study "Digital-Champions 2021" was conducted by the IMWF Institute for Management and Economic Research with scientific support from the Hamburg Institute of International Economics (HWWI) on behalf of Focus Money and Deutschland Test. Criteria for successful participation were, for example, the status of digitalisation, the type of use of digital data, such as the use of cloud services, measures to protect data security, training and investment in the digital competence of employees, and digitalisation projects that have already been implemented.

The evaluation of the "Digital-Champions 2021" study was based in equal parts on social listening based on the topics of digitalisation, technology and innovation, as well as on a questionnaire on online reputation completed by the companies surveyed.

About Schmitz Cargobull
With an annual production of around 61,000 trailers and with approximately 6,900 employees, Schmitz Cargobull AG is Europe's leading manufacturer of semi-trailers, trailers and truck bodies for temperature-controlled freight, general cargo and bulk goods. The company achieved sales of around €2.3 billion in the 2021/22 financial year. As a pioneer in the industry, the North German company developed a comprehensive brand strategy early on and consistently established quality standards spanning every level: from research and development, through production and service contracts, to trailer telematics, financing, spare parts, and used vehicles.


The Schmitz Cargobull press team:
| | |
| --- | --- |
| Anna Stuhlmeier: | +49 2558 81-1340 I anna.stuhlmeier@cargobull.com |
| Andrea Beckonert: | +49 2558 81-1321 I andrea.beckonert@cargobull.com |
| Silke Hesener: | +49 2558 81-1501 I silke.hesener@cargobull.com |
Image Andreas Schmitz

Image Digital Front Runner

Press Release Digital Champion 2021