Schmitz Cargobull is a competent partner for pharmaceutical customers
TÜV Süd confirms Good Distribution Practice (GDP) certification for the TrailerConnect® trailer telematics system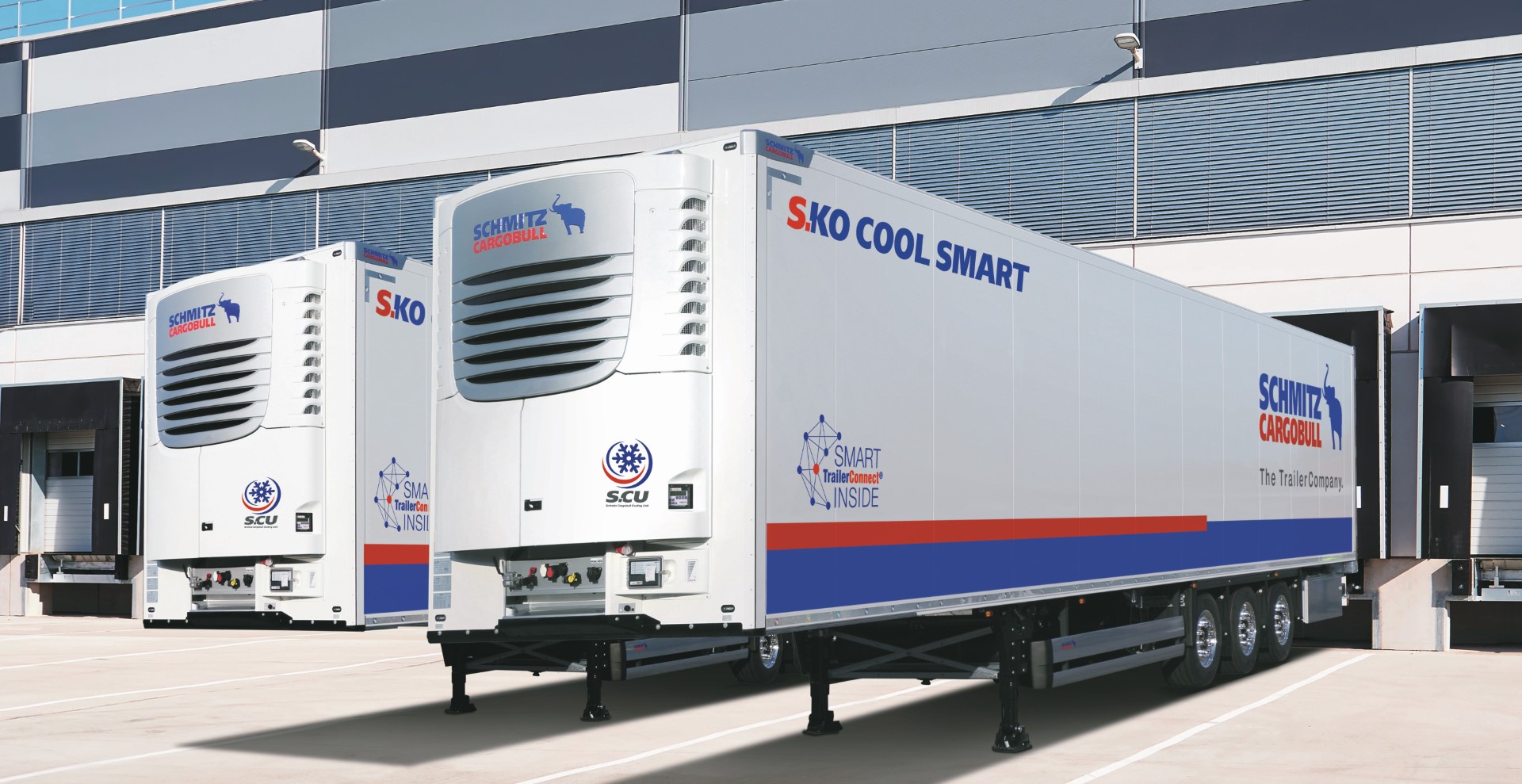 June 2021 – Strict rules have been laid down by the EU for the transport of temperature-controlled pharmaceutical products with its GDP guidelines, which mandate a reliable quality management system across the entire supply chain. Schmitz Cargobull's TrailerConnect® telematics system has now been re-certified by TÜV Süd following a comprehensive audit. The GDP certificate is valid for another two years. Transport companies that require GDP certification for the temperature-controlled transport of sensitive pharmaceutical products rely on Schmitz Cargobull as a competent and reliable partner.

"After we were granted GDP certification by TÜV Süd for the first time in 2018, the feedback was very positive. Thanks to the certification of TrailerConnect, our customers were able to present an important certificate for their GDP audits, attesting the high quality and safety of our products," reports Marnix Lannoije, Managing Director of Cargobull Telematics. "In addition, we were told by our customers that the GDP certificate is an essential element in obtaining authorisation for the transport of Covid-19 vaccines."

The pharmaceuticals industry has been growing rapidly worldwide for many years. The transport volume and particularly the demand for end-to-end monitoring and documentation of the supply chain have been growing at the same time. As a result, in 2013 the European Commission introduced guidelines on Good Distribution Practice (GDP) of medicinal products for human use for quality assurance and protection against counterfeit medicines. Manufacturers, pharmaceutical wholesalers and pharmacists must subject their processes to yearly GDP audits. "With our GDP certificate we can document complete process reliability over the entire supply chain for our customers from the recording of data in the trailer and its storage through to its presentation in the portal or transmission in the API (interface for the transfer of data to third-party systems)," explains Marnix Lannoije.

GDP certificate is valid for another two years
As part of the audit, the following subject areas were examined in detail: interface description, data storage, data protection, risk analysis for software development / software updates / data backup, organisational processes and structures in the company, software manual, sensor specification, company description, the management report for 2020, the quality management manual and the ISO 9001. Schmitz Cargobull thus holds an official certificate with a test and accreditation number from TÜV Süd.
The certificate for the GDP audit can be requested from Schmitz Cargobull at any time. In this way the customer saves themself additional effort and benefits from the complete and reliable documentation of the entire supply chain.
About Schmitz Cargobull

Schmitz Cargobull is the leading manufacturer of semi-trailers for temperature-controlled freight, general cargo and bulk goods in Europe and a pioneer in digital solutions for trailer services and improved connectivity. The company also manufactures transport refrigeration machines for refrigerated semi-trailers for temperature-controlled freight transport. With a comprehensive range of services from financing, spare parts supply, service contracts and telematics solutions to used vehicle trading, Schmitz Cargobull supports its customers in optimising their total cost of ownership (TCO) and digital transformation. Schmitz Cargobull was founded in 1892 in Münsterland, Germany. The family-run company produces around 60,000 vehicles per year with over 6,000 employees and generated a turnover of around 2.6 billion euros in the 2022/23 financial year. The international production network currently comprises ten plants in Germany, Lithuania, Spain, England, Turkey, Slovakia and Australia.

The Schmitz Cargobull press team:
| | |
| --- | --- |
| Anna Stuhlmeier: | +49 2558 81-1340 I anna.stuhlmeier@cargobull.com |
| Andrea Beckonert: | +49 2558 81-1321 I andrea.beckonert@cargobull.com |
| Silke Hesener: | +49 2558 81-1501 I silke.hesener@cargobull.com |
GDP-Certificate

S.KO COOL SMART

Press release "Schmitz Cargobull is a competent partner for pharmaceutical customers"