Proactive monitoring through the TrailerConnect® trailer telematics system
Available for individual vehicles and the entire fleet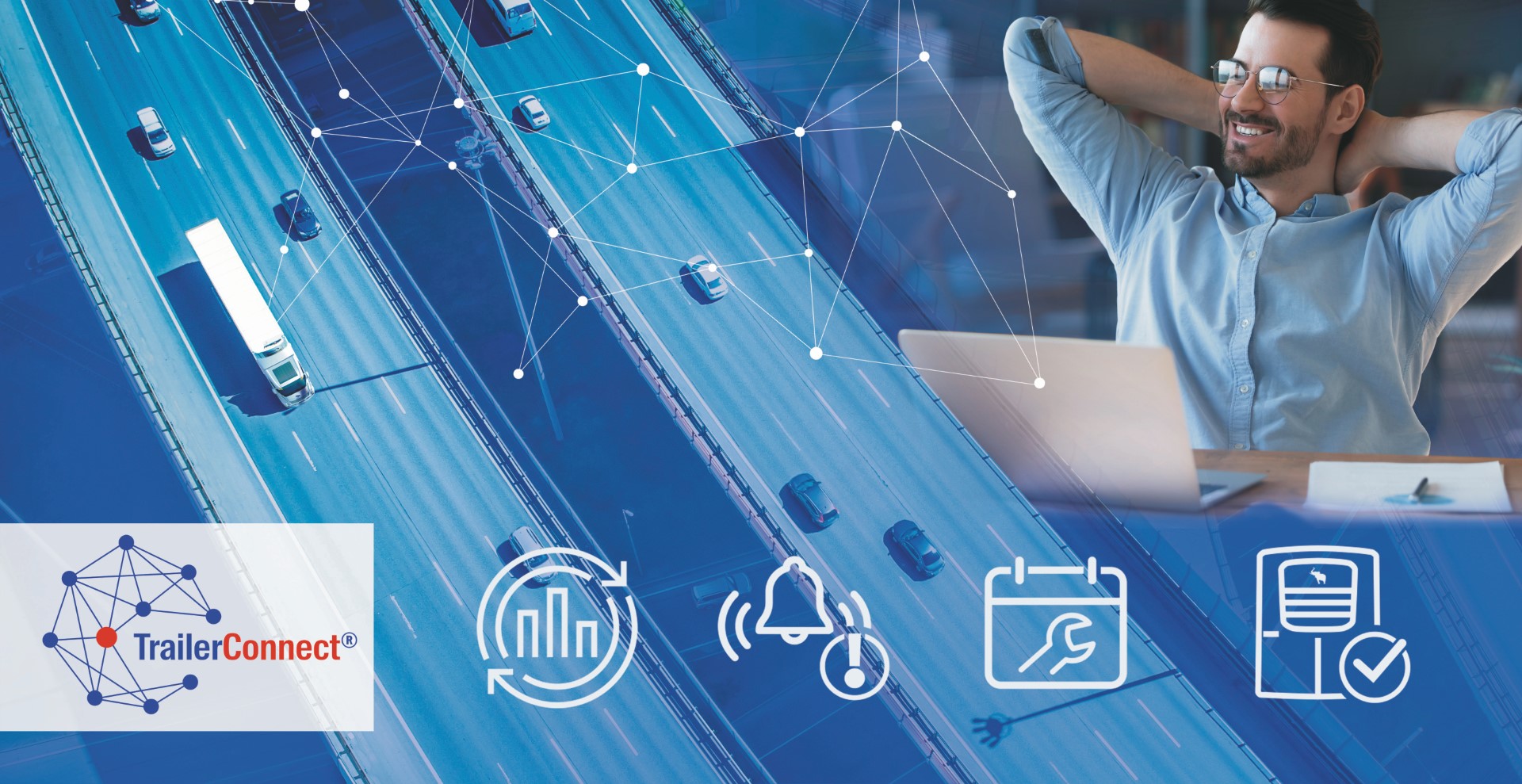 September 2022 – Identifying problems and abnormalities in the cooling unit and solving them quickly before they affect day-to-day transport operations or disrupt the cooling chain – this is the aim of proactive monitoring.

As part of the process of digitalising Full Service solutions, the experts from Schmitz Cargobull have now revised proactive monitoring for the Schmitz Cargobull cooling unit S.CU. Failure of the cooling unit is critical as the carrier has to ensure that the cold chain is maintained and that goods arrive at their destination in good condition. With the new proactive monitoring functionalities, error escalation for the Schmitz Cargobull S.CU cooling unit intervenes much earlier and provides the customer with specific instructions if the unit is at risk of failure.As such, the driver is informed before the cooling unit fails, and is able to take suitable action to keep downtimes to a minimum.



Available for individual vehicles and the entire fleet
The new "FleetHealth" dashboard in the TrailerConnect® portal also offers all information relevant to the cooling unit at a glance. Traffic-light statuses provide visual information on the state of the cooling unit fleet. Furthermore, any upcoming maintenance work is displayed at an early stage around the clock. This provides customers with complete planning security in day-to-day operations, improving and increasing the transparency of vehicle fleet management.

Cargobull Euroservice offers additional support under a Full Service Contract. The speedy arrangement of workshop appointments helps to ensure even quicker response times in the event of problems and makes sure the vehicle is soon back on the road.

About Schmitz Cargobull

Schmitz Cargobull is the leading manufacturer of semi-trailers for temperature-controlled freight, general cargo and bulk goods in Europe and a pioneer in digital solutions for trailer services and improved connectivity. The company also manufactures transport refrigeration machines for refrigerated semi-trailers for temperature-controlled freight transport. With a comprehensive range of services from financing, spare parts supply, service contracts and telematics solutions to used vehicle trading, Schmitz Cargobull supports its customers in optimising their total cost of ownership (TCO) and digital transformation. Schmitz Cargobull was founded in 1892 in Münsterland, Germany. The family-run company produces around 60,000 vehicles per year with over 6,000 employees and generated a turnover of around 2.6 billion euros in the 2022/23 financial year. The international production network currently comprises ten plants in Germany, Lithuania, Spain, England, Turkey, Slovakia and Australia.

The Schmitz Cargobull press team:
| | |
| --- | --- |
| Anna Stuhlmeier: | +49 2558 81-1340 I anna.stuhlmeier@cargobull.com |
| Andrea Beckonert: | +49 2558 81-1321 I andrea.beckonert@cargobull.com |
| Silke Hesener: | +49 2558 81-1501 I silke.hesener@cargobull.com |
Image: Proactive monitoring through the TrailerConnect® trailer telematics system

Press Release: Proactive monitoring through the TrailerConnect® trailer telematics system

ZIP-File: Proactive monitoring through the TrailerConnect® trailer telematics system