Increased flexibility for day-to-day transport operations
New and back in the portfolio: The Z.KI three-sided tipper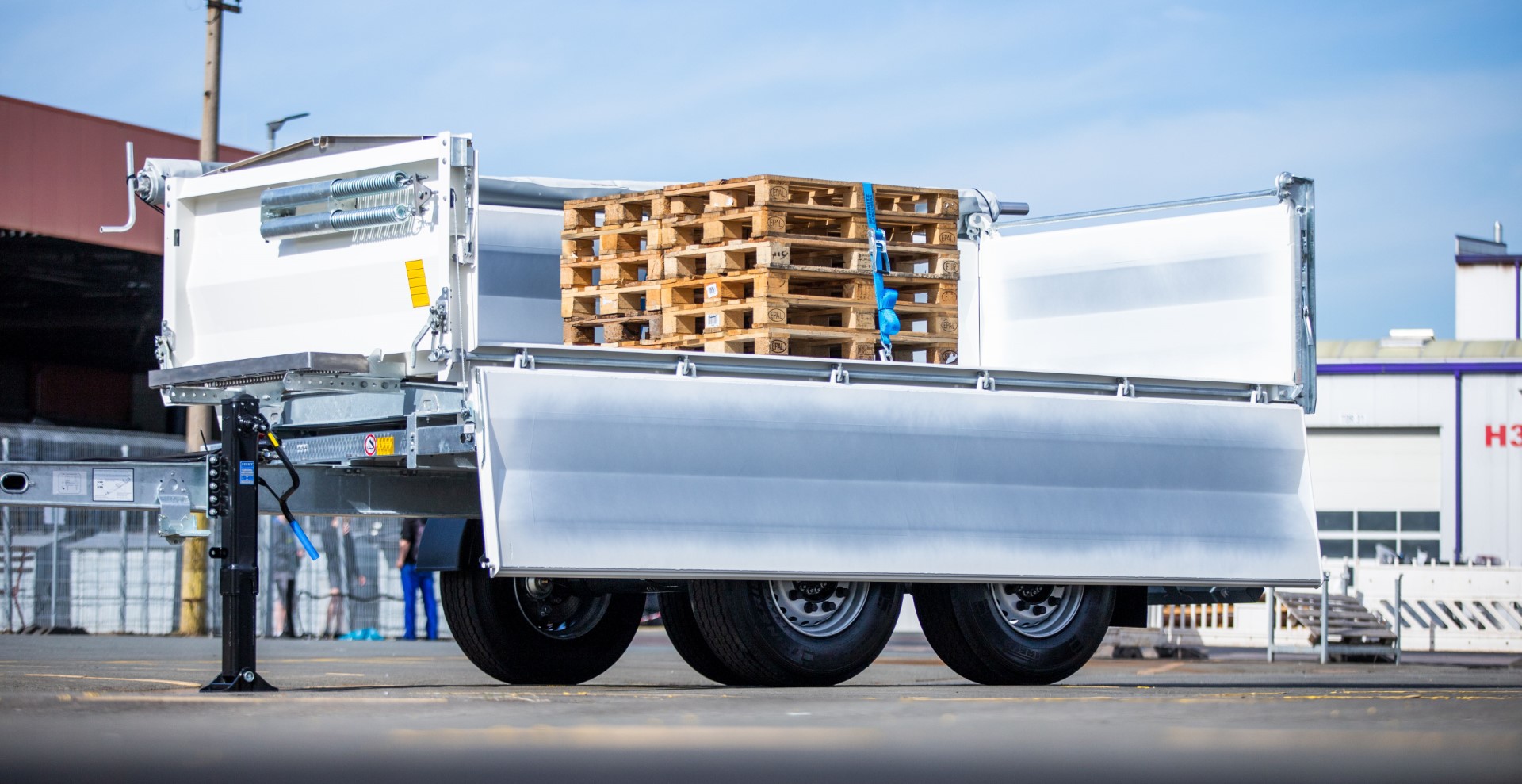 Lighter and easier to handle
Unladen weight reduced by 50 kg
Back in the portfolio: The Z.KI three-sided tipper
September 2022 – With a loading volume of ten cubic metres, Schmitz Cargobull has reintroduced a Z.KI central axle tipper trailer as the smallest model into its portfolio.
The upgraded Z.KI central axle tipper trailer provides the best services on construction sites where space is limited. Equipped with 900-millimetre-tall steel dropsides, the loading volume is around ten cubic metres and – thanks to its central axle – the central axle tipper trailer is easy to manoeuvre, even in areas where space is tight. Due to its new design, it weighs 50 kg less than its predecessor. This means more payload and, as a result, increased profitability for business owners. The Z.KI is suitable for a range of applications, thus offering a great deal of flexibility for day-to-day transport operations. It can transport bulk or piece goods. But pallet goods can also be easily delivered thanks to the standard pallet-width design. Additional safety is provided by lashing points optionally integrated in the body floor.
The tailgate and dropsides are pendulum-mounted. In addition, raised tailgate hinges provide for a larger pouring opening. For the simplest possible handling when folding down the wear-resistant dropsides, they can be equipped with a lifting spring mechanism, making loading from the side even easier.
About Schmitz Cargobull
With an annual production of around 57,100 trailers and with approximately 6,800 employees, Schmitz Cargobull AG is Europe's leading manufacturer of semi-trailers, trailers and truck bodies for temperature-controlled freight, general cargo and bulk goods. The company achieved sales of around €2.6 billion in the 2022/23 financial year. As a pioneer in the industry, the North German company developed a comprehensive brand strategy early on and consistently established quality standards spanning every level: from research and development, through production and service contracts, to trailer telematics, financing, spare parts, and used vehicles.


The Schmitz Cargobull press team:
| | |
| --- | --- |
| Anna Stuhlmeier: | +49 2558 81-1340 I anna.stuhlmeier@cargobull.com |
| Andrea Beckonert: | +49 2558 81-1321 I andrea.beckonert@cargobull.com |
| Silke Hesener: | +49 2558 81-1501 I silke.hesener@cargobull.com |
Press information + Images: Z.KI

Press information: Z.KI

Image 1

Image 2