M.KO COOL
Logistics challenges are rising with consumers' more exacting requirements. The M.KO COOL truck box body is a high-performance truck with box body designed to meet individual requirements, which fits all well-known truck manufacturers' chassis.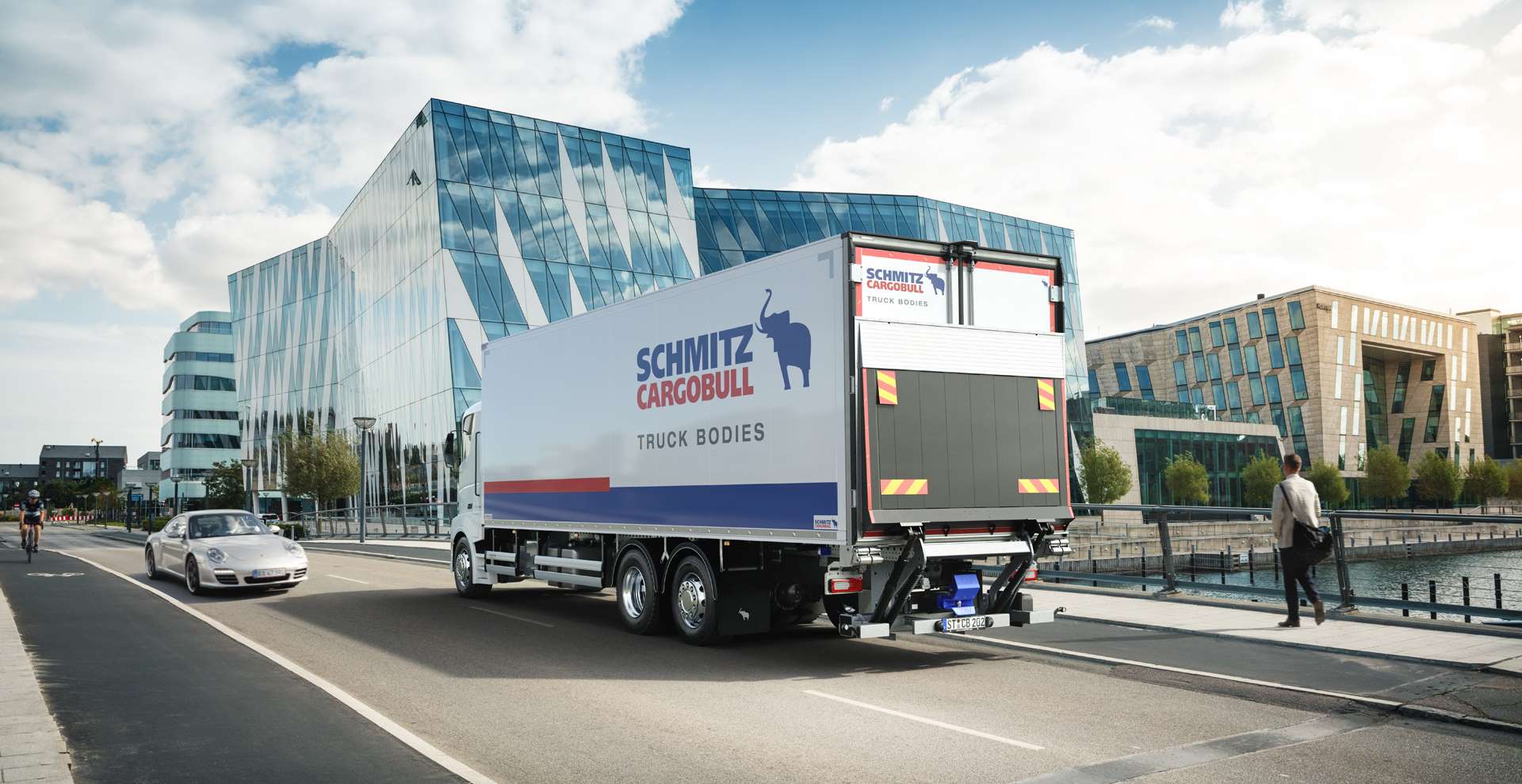 FERROPLAST® thermal technology insulation and brand-name cooling units always guarantee the right temperature inside the reefer semi-trailer.

Fulfills the criteria of different certification bodies, including DIN EN 12642 Code XL, ATP, HACCP and PIEK criteria for ease of handling.

Variable equipment for customised interior division into the required temperature zones for MultiTemp transport.

Proven safe on the road with the ATP-FRC certificate for temperature-controlled transport.

Weight-optimized, maintenance and repair-friendly design with a weight advantage of up to 60 kg.

Sliding partition wall made of highly insulating FERROPLAST®: Fast, variable MultiTemp division; optionally available for 1/3 and 2/3 division or as a continuous wall.
Simply configure your made-to-measure semi-trailer with the Schmitz Cargobull M.KO COOL truck box body at your partner. This complete solution is available in a range of different series. Schmitz Cargobull and your partner will be on hand to assist with all maintenance and warranty issues throughout the entire service life of your vehicle. This saves you time - after all, fewer stops mean more time out on the road and better profitability for your business.
Equipment for through-loading trailers
Equipment for through-loading trailers
Temperature-controlled transport
Certificates
Comprehensive certifications for your safety in day-to-day transportation work.
DIN EN 12642 Code XL

Certified structural rigidity as standard. With DIN EN 12642 Code XL certification, Schmitz Cargobull bodies comply with the load securing requirements governing reinforced bodies.

ATP certification

Our trailers comply with ATP Class FRC or FNA, depending on the application and equipment options, to prove that the refrigeration chain remains intact during transport.

HACCP

Our trailers are uncompromising when it comes to hygiene for food and pharmaceutical transport. Their interiors comply with the most stringent HACCP cleanliness and hygiene requirements.

PIEK

They meet the exacting PIEK criteria for deliveries in urban areas to reduce noise at night.

Pharmaceutical transport

Trailers need to meet certain requirements to carry sensitive pharmaceutical products. A badge with pharmaceutical certificate proves that the trailer meets these requirements.
M.KO truck box body - Brochure

M.KO truck box body - Short information