Z.CS
Z.CS central axle curtainsiders trailers are the perfect addition to curtainsider trucks. As a high-volume truck body and trailer combination with a through-loading function, the Z.CS central axle curtainsider trailer provides rear loading and unloading as well as side loading/unloading. Your general cargo freight will be transported safely and reliably with simple and convenient load securing options.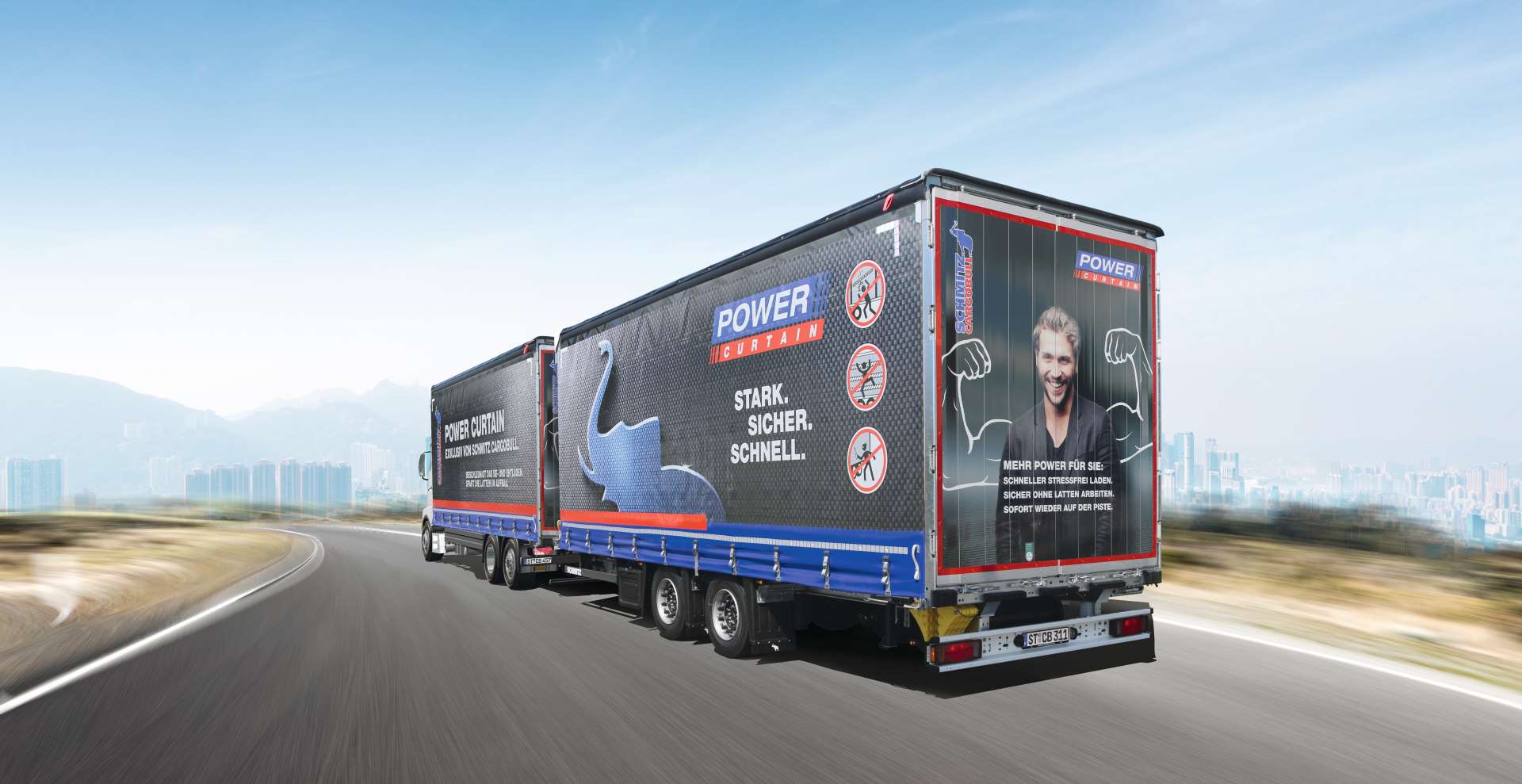 POWER CURTAIN

- ease of handling and greater safety when loading and unloading without the need for support laths

Flexible solution for general cargo transport that is not possible with semi-trailer vehicles.

Excellent structural rigidity of the body, DIN EN 12642 Code XL-certified, optionally certified to the DL Directive 9.5 and VDI Directive for beverage transport and with tyre certificate

Height-adjustable lifting roof for simple loading and unloading with flexible internal heights.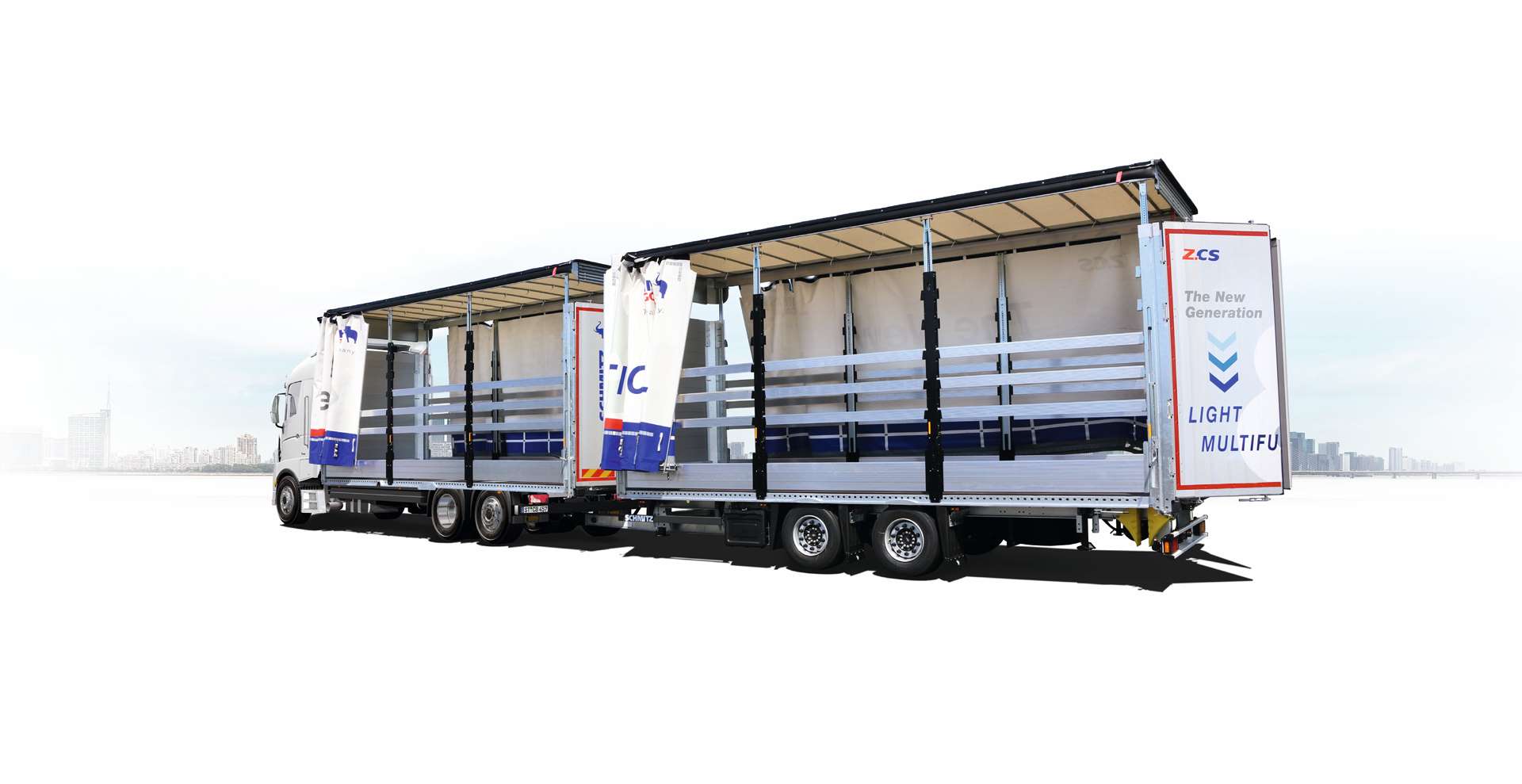 Equipment for through-loading trailers
Equipment for through-loading trailers
Certificates
Comprehensive certifications for your safety in day-to-day transportation work.
DIN EN 12642 Code XL

Certified structural rigidity as standard. With DIN EN 12642 Code XL certification, Schmitz Cargobull bodies comply with the load securing requirements governing reinforced bodies.

Daimler Directive 9.5

Daimler AG has its own separate directive for binding load securing methods for the correct and proper transport of goods to and from its factories. The Daimler Directive 9.5 is increasingly used for all transportation work in the automotive sector.

Beverages

Trailer bodies that confirm to DIN EN 12642 Code XL with the addition "suitable for beverage transport" meet the special requirements governing well pallets and drums. Suitable for one- or two-layer beverage transport.

Tyres

Loose tyres that need to be transported interlocked with each other settle when they are transported and press heavily against the side walls. Body stability is ensured with additional fittings in accordance with DIN EN 12642 Code XL.
M.CS/Z.CS high-volume truck body and trailer combination - Short information