Demanding food logistics
Food logistics specialists ensure that supermarket shelves are always full with smooth distribution processes. In order to reliably supply customers with fresh food of the best quality, logisticians have to find efficient and flexible transport solutions.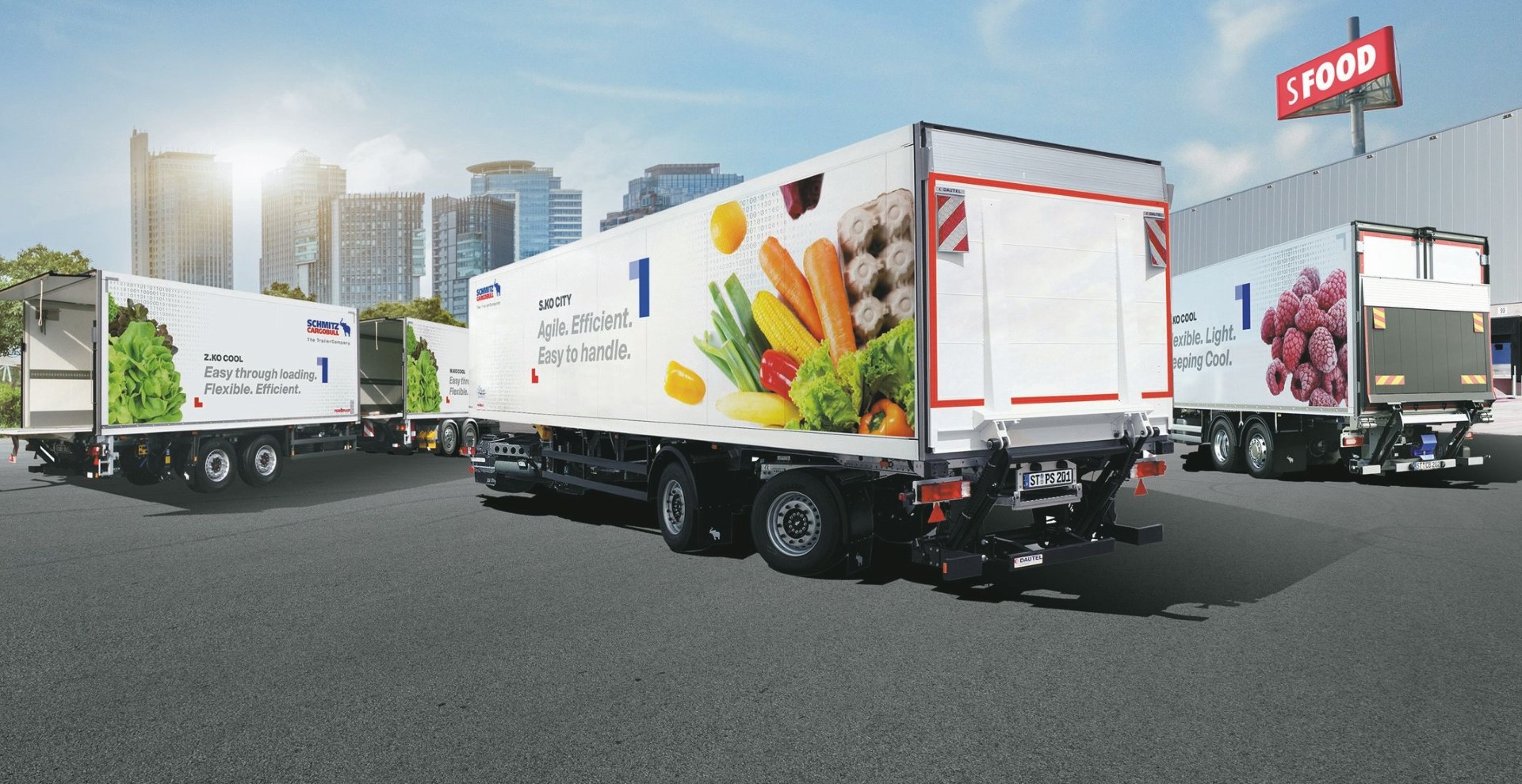 Anyone who comes to the supermarket expects well-filled shelves at any time of the day. Whether it's fruit, vegetables, dairy, meat or bread - customers want to pack an ample selection of fresh and frozen products, canned goods and beverages as well as packaged staples into their shopping baskets and take them home. But most consumers are not aware of how the food gets to the shelves on time. Yet food logistics is a sector with significant economic power in Germany. In addition to meat and sausages, dairy products, wine and spirits, baked goods and confectionery, convenience products, delicatessen products and other nutrients, it supplies not only retail companies but also catering businesses, industrial consumers and the food processing industry.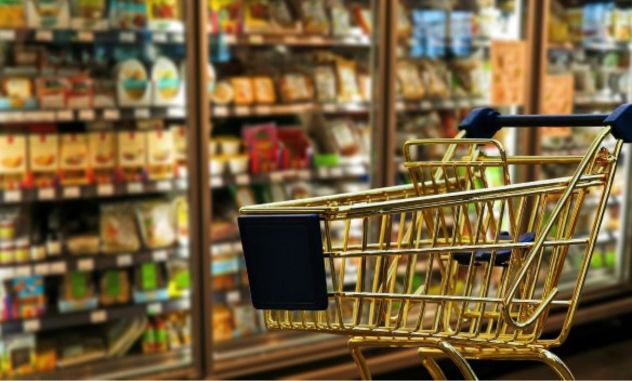 Smooth processes
Food logistics specialists must cope with an ever-increasing range of products, limited logistics and sales space, fast perishability of goods and extremely fluctuating demand from customers. Nevertheless, they manage to ensure that their logistics always run smoothly and that the food is stored correctly around the clock, seven days a week. All well-known food logistics companies have a nationwide warehouse and distribution network with several locations, specialise in temperature-controlled load transports and ensure a smooth process for the transport and storage of food with their refrigerated vehicles. In doing so, they comply with the HACCP standard for the food industry. The HACCP certificate covers all processes in food production and services in the food sector.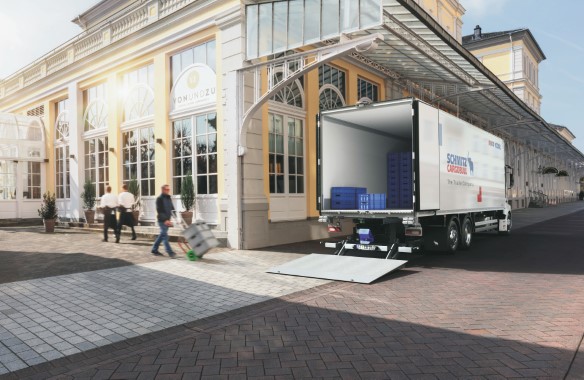 Fast and reliable
With such sensitive goods, speed and reliability are of the utmost importance. Daily connections with fixed transit times, well-rehearsed processes and a nationwide network with short routes help to ensure the professional handling of foodstuffs throughout the entire supply chain. Storage and transport require sensitive and, above all, hygienic handling of the goods. Cold chains must never be interrupted from production to the refrigerated shelf. They must be strictly adhered to and must be documented. Modern warehouse management also contributes to more transparency. If necessary, it ensures seamless tracing of product batches and monitors the best-before dates. As is the case almost everywhere, digitalisation in food logistics is also advancing in leaps and bounds. E-commerce is additionally changing the entire food industry, which stationary food retailers must also adapt to.
Modern vehicle technology
In order to be able to supply large supermarkets and discounters as well as small corner shops with food of all kinds six days a week, always on time, sophisticated logistics are required. This starts in the large distribution centres with dry freight, refrigerated and deep-freeze warehouses. Here, the goods for the food providers in the city and in the countryside are put together in the early hours of the morning every day. Depending on who has ordered how many goods for which market, different transport vehicles are used. These range from a small van with a refrigerated body to a large 40-ton refrigerated semi-trailer. Schmitz Cargobull has several products in its range for equipping fleets with state-of-the-art vehicles. Large quantities of foodstuffs with different temperature requirements are taken on by articulated trucks or semi-trailer trucks. The combination of motor vehicle box body and central axle trailer with box body (M.KO COOL and Z.KO COOL) can be loaded and unloaded quickly in one go. The through-loading hoists can be driven over continuously with a forklift truck.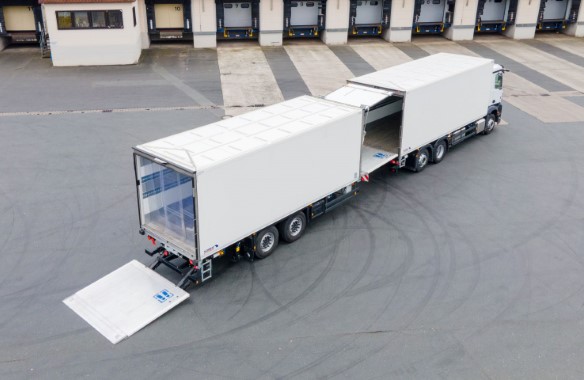 This means that the freight for the motor vehicle is loaded directly by driving through the central axle trailer, which is open at the front and rear, into the front refrigerated box body. This saves time and space, as the ramp with the entire refrigerated articulated train only has to be approached once and the trailer does not have to be parked in between. The cooling requirements in the different climate zones can be quickly and safely displayed by means of mobile transverse partitions and variable longitudinal partitions. This means that multi-temperature transports are no problem. Longitudinally adjustable thermal curtains also prevent excessive temperature loss after the doors have been opened.
Sophisticated solutions
The two-axle S.KO CITY semi-trailer also enables fast loading. The specialist for food distribution transport in the city shines thanks to its high manoeuvrability in the tightest of spaces thanks to the steering axle at the rear. Frequent loading and unloading operations and driving in busy city centres are no problem for it.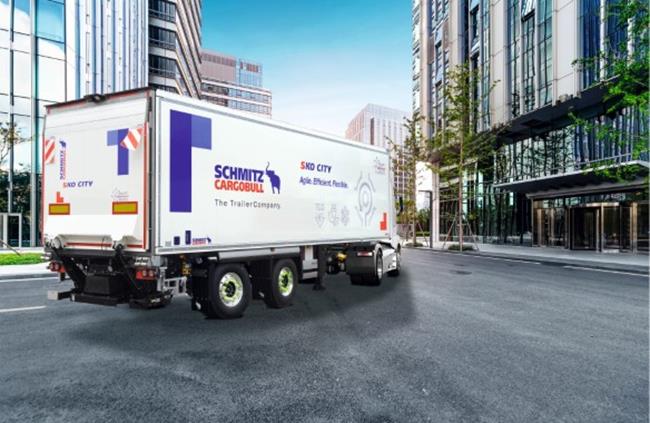 Equipped with an electric cooling unit (S.CUe85), the trailer reduces CO2 emissions and complies with strict noise emission regulations. This means that even loading and unloading during the night and early morning hours in sales zones with adjacent residential areas is feasible. The TrailerConnect® trailer telematics system, which is fitted as standard ex works, supports the logistics specialists in route planning and at the same time takes over the function of the digital temperature recorder. A non-slip, easy-to-clean multifunctional floor, flush load securing rails and beams and, on request, a double-deck loading system make the vehicle even more flexible to use. Supermarket customers will probably never see these clever logistics solutions, but because of them they can be sure to always find full shelves with the freshest goods in the store.