Safety refrigerated case S.KO COOL
Theft of high-value cargo is on the rise. Robust box bodies alone are no longer sufficient for transporting expensive goods. Schmitz Cargobull's smart security components meet the highest security standards of the Transported Asset Protection Association (TAPA).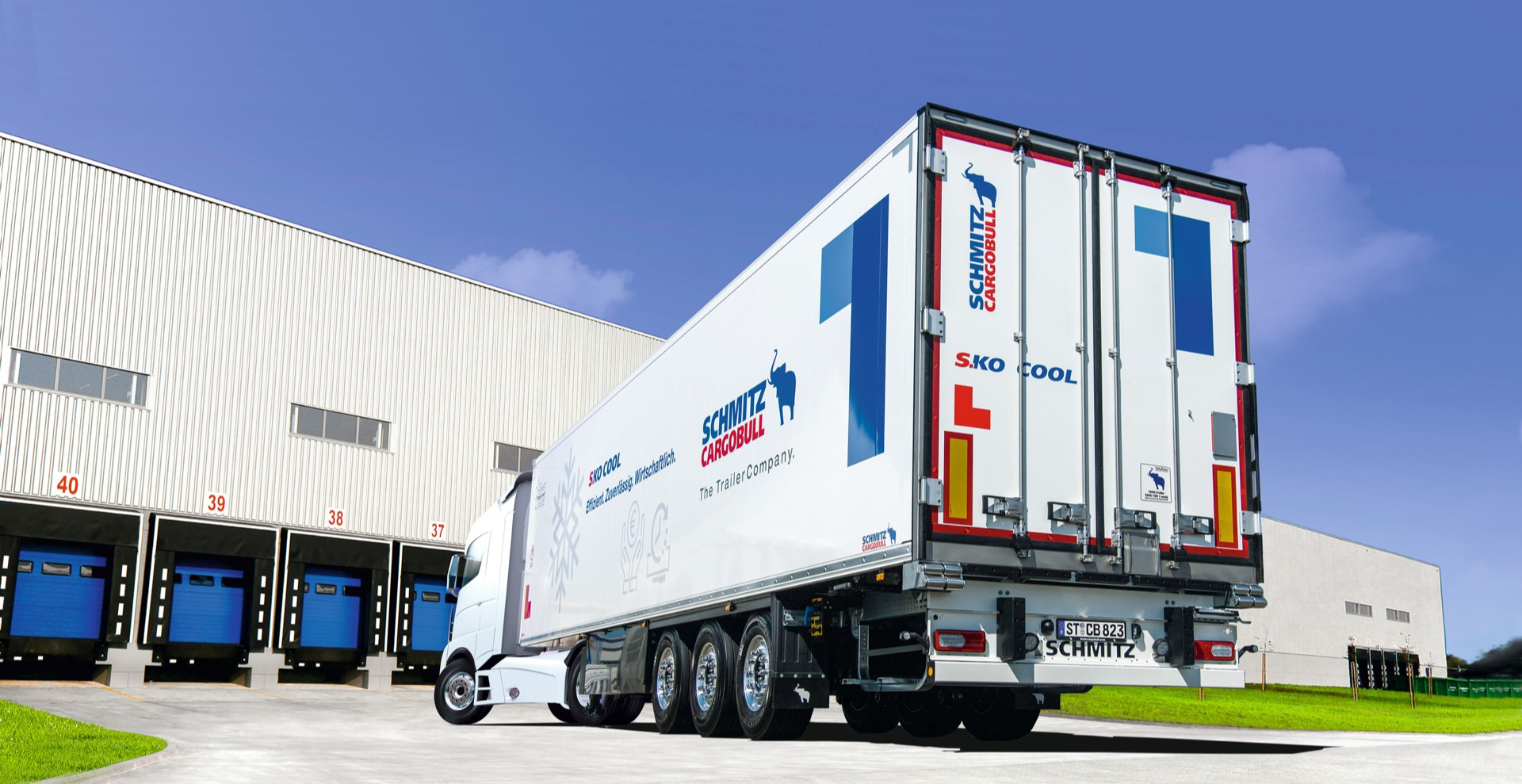 Improved security for goods and optimal protection against theft on the vehicle

Relief of drivers as well as dispatchers due to high degree of automation

Optimization of process and transport security by minimizing security risks

Execution of refrigerated transports according to TAPA* TSR1 safety standards

Entlastet Fahrer und Disponenten durch hohen Automatisierungsgrad

Prevention of material and financial damage

Complete system from one source and available ex works

Highest standards!
The Transported Asset Protection Association (TAPA) is an industry association consisting of manufacturers, logistics service providers, freight carriers and law enforcement agencies that uses proven methods and procedures to increase transportation security for high-value assets worldwide. The goal is to reduce losses in the supply chain.
The Schmitz Cargobull S.KO COOL refrigerated boxes meet the highest requirement level according to the TAPA* standards TSR1.
The equipment for security transport
Acoustic alarm system

The acoustic alarm system protects the cargo in the trailer. The system is activated and deactivated in the TrailerConnect® portal. In the event of an attempted break-in, a loud signal on the vehicle sounds as a deterrent and a silent alarm is triggered in the portal.

Bird View camera

The Bird View camera is mounted at the top of the rear and provides a 360° view of the situation behind and around the trailer.

Body Protect alarm system

The Body Protect alarm system is concealed in the body and quickly and reliably detects forced entry, sabotage or attempted theft. The alarm message is visible in real time in the TrailerConnect® portal for immediate response

Sabotage mode

The sabotage mode in the TrailerConnect® portal uses the data from the sensors installed in the trailer: detection of sabotage attempts by third parties on all smart components of the trailer.

Door contact sensors

The concealed door contact sensors provide additional security. A door is only considered locked when both sensors report this status

Door locking system

With the TL4 door locking system, the rear doors can be locked and unlocked safely and reliably. The system is controlled on the vehicle via PIN or remotely via the TrailerConnect® portal. The locking and unlocking of the rear doors can be preset there using geofences or time control. A change history in the portal documents the locking and unlocking processes.

Immobilizer

The new immobilizer protects your trailer from theft or unauthorized movement. After parking, the lock is activated in a few seconds and the wheels of the trailer are locked. The lock can be activated or deactivated with a PIN directly on site by the driver or remotely via TrailerConnect® Portal.

Safety refrigerated case S.KO COOL - Short information

S.KO COOL Reefer Semi-trailer - Short information