Reliable and innovative transport solutions
To enable us to fulfil our transport and logistics duties even more successfully, we continually work on our innovative products and services, which are characterised by their reliability, durability and sustainability.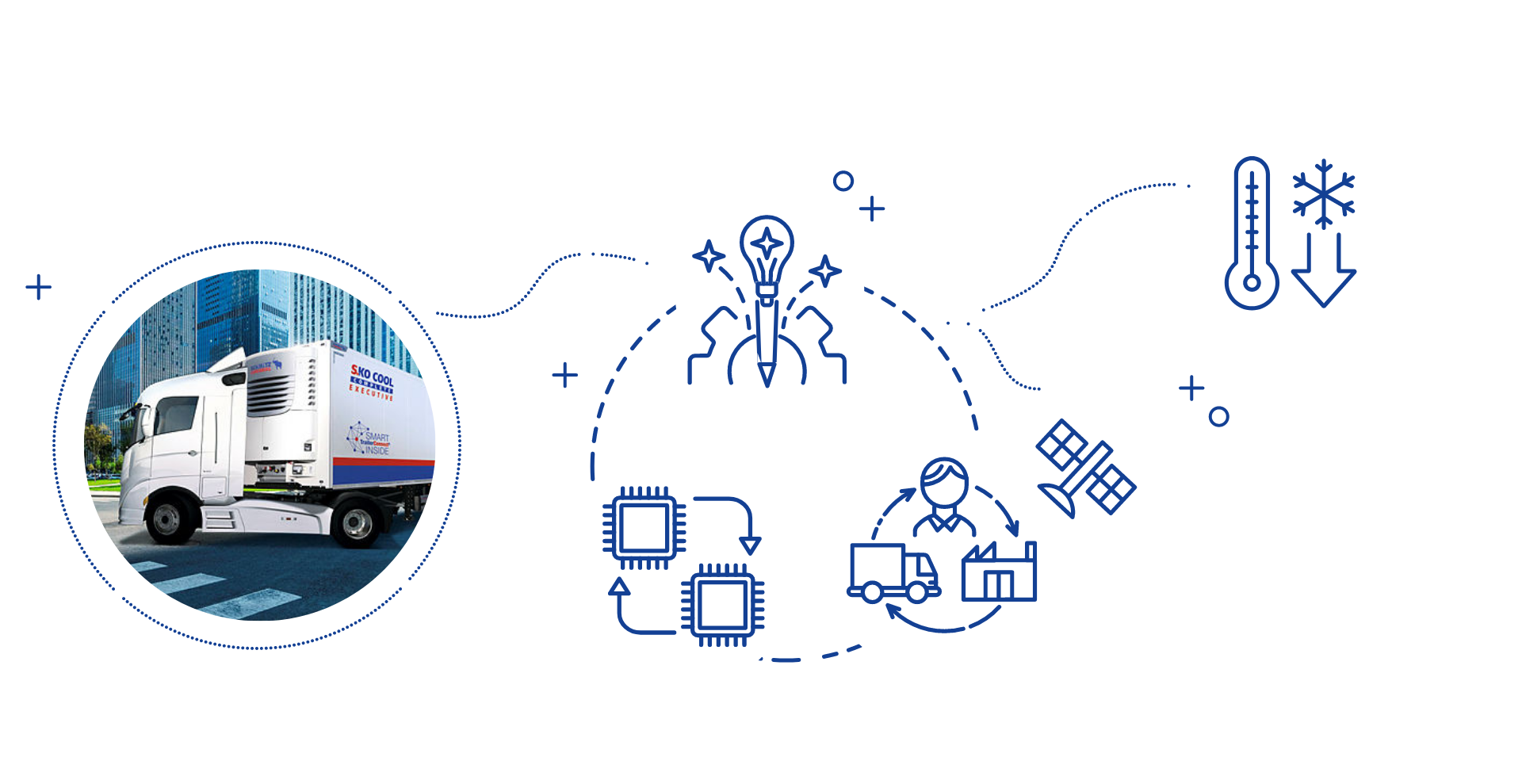 A solution for almost any transport job
Temperature-controlled transport

Temperature-controlled transport places particular demands on trailers. Obviously, the freshness and quality of the goods needs to be retained. But at the same time, stringent hygiene and environmental requirements represent a particular logistical challenge. Created here at Schmitz Cargobull, our double-decker design for refrigerated trailers enables the cargo area to be optimised and CO2 to be reduced.

Beverage transport

In beverage transport, heavy freight has to be moved in a wide range of packaging types and containers and also handled quickly. Vehicles designed especially for beverage transport with suitable load securing equipment offer time-related benefits thanks to side opening and closing mechanisms

Bulk transport

It's all about load capacity when it comes to bulk transport. Vehicles with the highest possible interiors are used, combining a high level of economic efficiency with incredible reliability.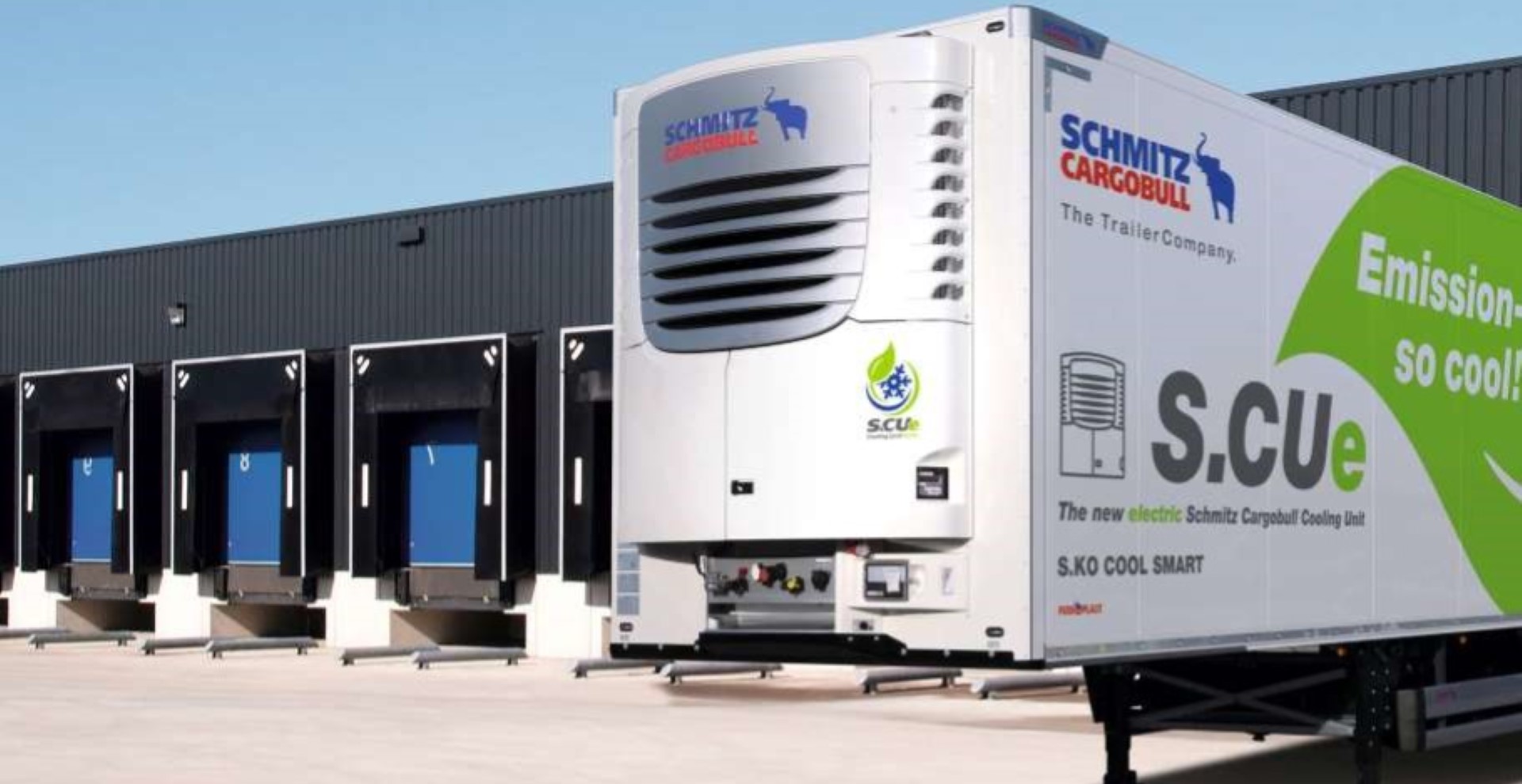 Sustainability of our products
We are committed to sustainable and responsible use of the environment and natural resources. Important focal points are lower energy consumption and a reduction in CO2 in production. We reduce our carbon footprint on an ongoing basis, for instance, by employing new production processes and technology, and we have set ourselves the goal of halving carbon emissions from our production lines by 2035.
To the Sustainability Report
Sustainability in our products
Our customers benefit from CO2-reducing technologies that minimise fuel consumption. These solutions include lighter vehicles and telematics equipment, including tyre pressure monitoring and refilling systems.

To reduce the diesel consumption of an articulated

vehicle, Schmitz Cargobull employs a bundle of measures

that improve, for example, aerodynamics or the insulation

in refrigerated vehicles.

Weight reduction is a key approach for vehicle bodies.

Payload optimisation is particularly relevant as a

higher load capacity generally contributes to fewer trips

and also fuel savings.


We are committed to the durability of our products and

the closed-loop economy as the longer our trailers are in

use, the better it is for the environment. Despite all of its

benefits, lightweight construction – a trend within our

industry – can often mean a trade-off when it comes to

value retention and durability
The challenge facing our industry: Transporting more goods in a more environmentally-friendly way
Our environmentally friendly solutions for this
Our production network
Our production network's strategy is to ensure the same high standard of product quality at all sites in order to guarantee the lowest costs for our customers and generate a lower carbon footprint through higher efficiency.
To the Sustainability Report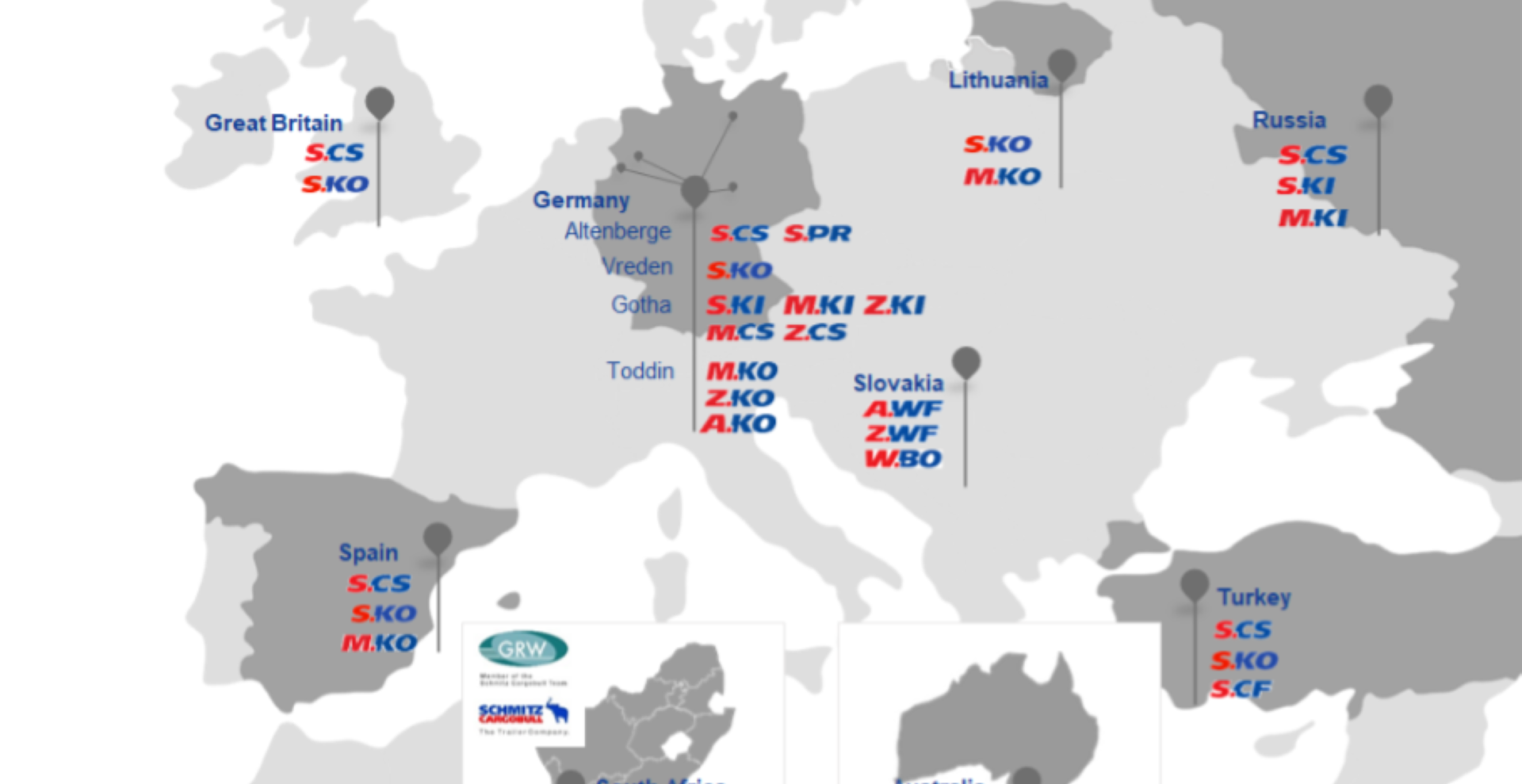 Packing density streamlined in full and empty transport runs
Digitalisation and its huge potential for logistics
Digitalisation is a huge priority for Schmitz Cargobull and plays an important role in practically every field of its business. To further extend our position as a digital leader among trailer manufacturers, we have defined our digital strategy around three focus areas:→ Internal corporate processes
→ Existing products and services
→ New digital business models