S.KI SOLID
S.KI SOLID tipper trailers with their rounded steel bodies represent the all-purpose transport solution for building materials. Thanks to their excellent wear resistance, these tippers are perfect for abrasive materials.
Type

Tipper semi-trailers

Body

Rounded steel body

Volume

22 - 32

m³

Type length

7.2 / 8.2 / 9.6 / 10.5

Body depth

1,300-1,660

mm

Axles

2-3

Chassis

Steel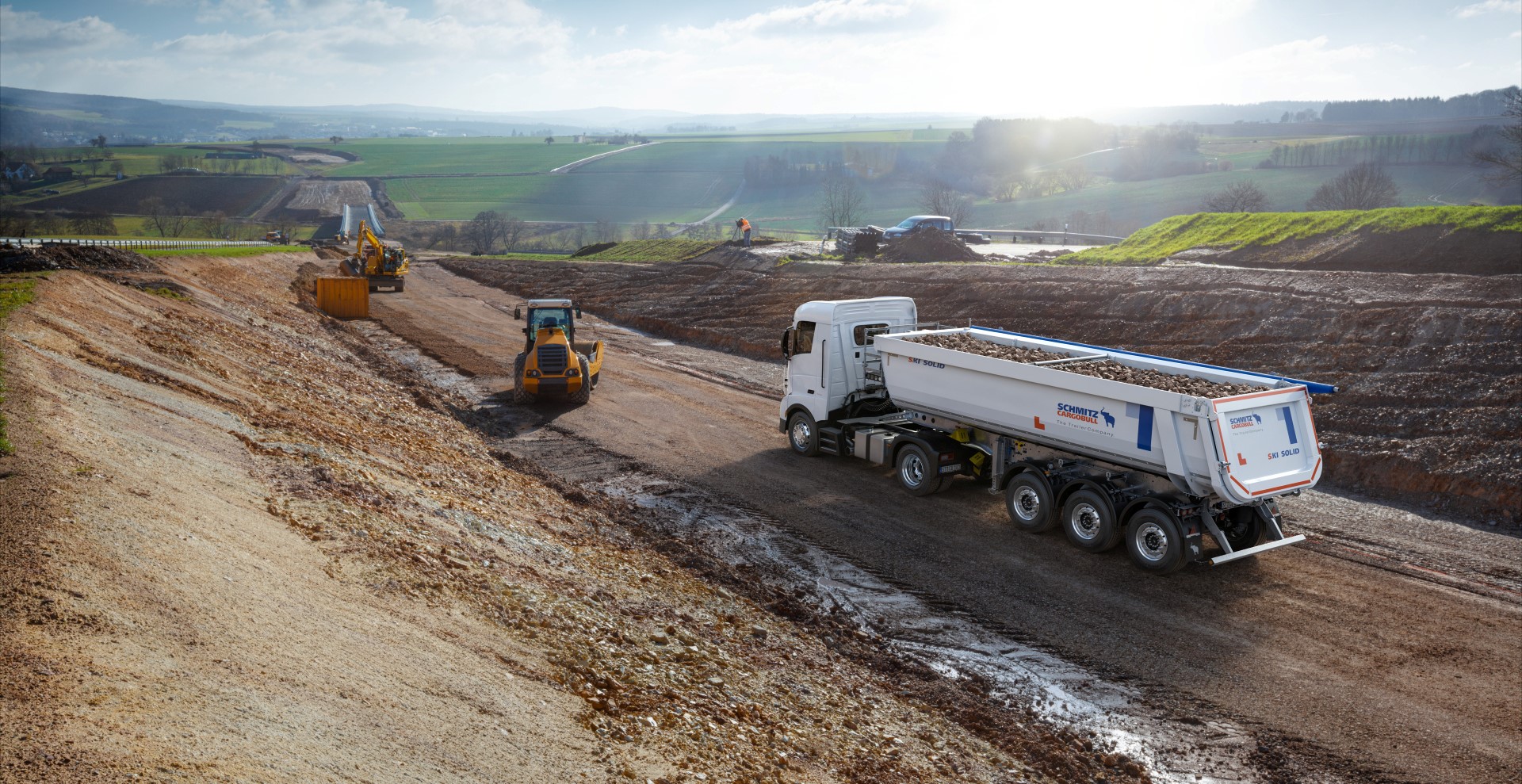 Increased value retention, improved corrosion protection and weight reduction due to the new trough

50-kg weight reduction due to the new generation frame. In addition, improved corrosion protection.

280-kg weight reduction for increased payload capacity while improving operability, product quality, durability and reliability

10-year warranty against rusting through with galvanised frame.

The flat, wider floor creates a low centre of gravity and greater driving stability.

Trailer chassis concept for use with two and three-axle semi-trailer tractor units.

Wear-resistant fine-grain rounded steel body for durability, low maintenance and high value retention.

Robust, welded steel chassis and running gear suitable for off-road terrain.

Body shape prevents goods from sticking. This increases safety when unloading.
Pressure monitoring system
Data sheet S.KI SOLID 7.2

S.KI SOLID tipper trailer with rounded steel body - Short information